Streetwear is a popular culture-inspired way of mixing and matching clothes from different fashion styles and trends in a casual, relaxed way without respecting the style's aesthetic roots or direction.
Most importantly, the clothes and accessories comprising a Streetwear outfit – t-shirt, hoodie, and sneakers as the most typical – are selected for their complex cultural meanings and as a form of artistic and political expression.
As such, a streetwear aficionado sporting a t-shirt emblazoned with a politically charged message isn't just making a fashion statement but is also signaling allegiance to a particular ideological stance. [1]
In this article, I'll introduce you to everything you need to know about streetwear, from the cultural movements to the latest ways of dressing.
What is Streetwear?
Streetwear is a way of dressing that appropriates clothes, footwear, and accessories from consecrated fashion styles like Punk, Hip-hop, Goth, or Boho, along with sportswear, office, or military attire to express unique beliefs, group affiliations, and values.
Wrongly described as a fashion style, Streetwear's unique way of dressing has stylistic and aesthetic roots in several urban subcultures, such as Skateboarding, Hip-hop, and Punk, and their specific fashion styles.
Compared to a fashion style's distinctive aesthetics, patterns, motifs, colors, shapes, and fabrics characteristic of a subculture – for example, punk style outfits express the essence of the punk subculture – Streetwear is a blend of several fashion styles and trends.
Streetwear's hybrid of dressing depicts a unique fusion of high and low fashion styles, evidenced by the blend of Burberry coats with hip-hop hoodies or the use of luxury brand logos in skateboarding clothing. [2]
While the streetwear way of dressing is unique and depends on one's personal preferences, location matters a lot.
Streetwear is influenced by various urban regions worldwide and their unique subcultures, such as Harajuku's Kawaii in Tokyo, Japan, London's Punk subculture, and K-pop in South Korea.
Despite the geographical and cultural differences, as streetwear is not a fashion style, there's no right or wrong way of wearing streetwear.
What is the History of Streetwear?
The Streetwear way of dressing emerged in the 1980s as young fashionistas living in urban areas and belonging to subculture groups like skaters and hip-hop decided to ignore dress codes and dress according to their own "street rules."
The Streetwear movement emerged simultaneously in several capital cities, such as New York, London, and Tokyo, each with unique blends of local aesthetics, colors, motifs, and trends reflected in their choice of outfits, footwear, accessories, and brands.
New York's streetwear looks were heavily influenced by the blossoming hip-hop subculture, hence the oversized garments and heavy jewelry.
On the other hand, London's streetwear scene was influenced by the Punk subculture, their raw energy and unique fashion style, reflected in the era's rebellious graphics and edgy accessories.
At the same time, Tokyo's version leaned into the kawaii culture, incorporating playful motifs and colors into Streetwear outfits. [3]
With the help of rappers like Jay-Z, Snoop Dog, and Biggie and athletes like Michael Jordan, athletic-inspired, laid-back streetwear looks began to gain global traction in the 90s.
Nowadays, the streetwear customer base is diverse, spanning every economic and social status and covering the world's biggest cities.
Moreover, in recent years, streetwear has influenced and been influenced by high-end fashion.
Valued at 334 billion dollars in 2021 by the Business of Fashion, streetwear is also the fastest-growing fashion segment.
Who Created Streetwear?
Pinpointing the first streetwear designer or fashionista is an impossible task.
Yet, there are a few key streetwear pioneers worth mentioning:
James Jebbia – founder and owner of streetwear brand Supreme.
Shawn Stussy – founder and owner of California streetwear label Stussy.
Dapper Dan – a luxury streetwear designer from Harlem known for his excellent street-style apparel for hip-hop artists and influential people of color.
Hiroshi Fujiwara – the godfather of Ura-Harajuku fashion style and globally recognized streetwear designer.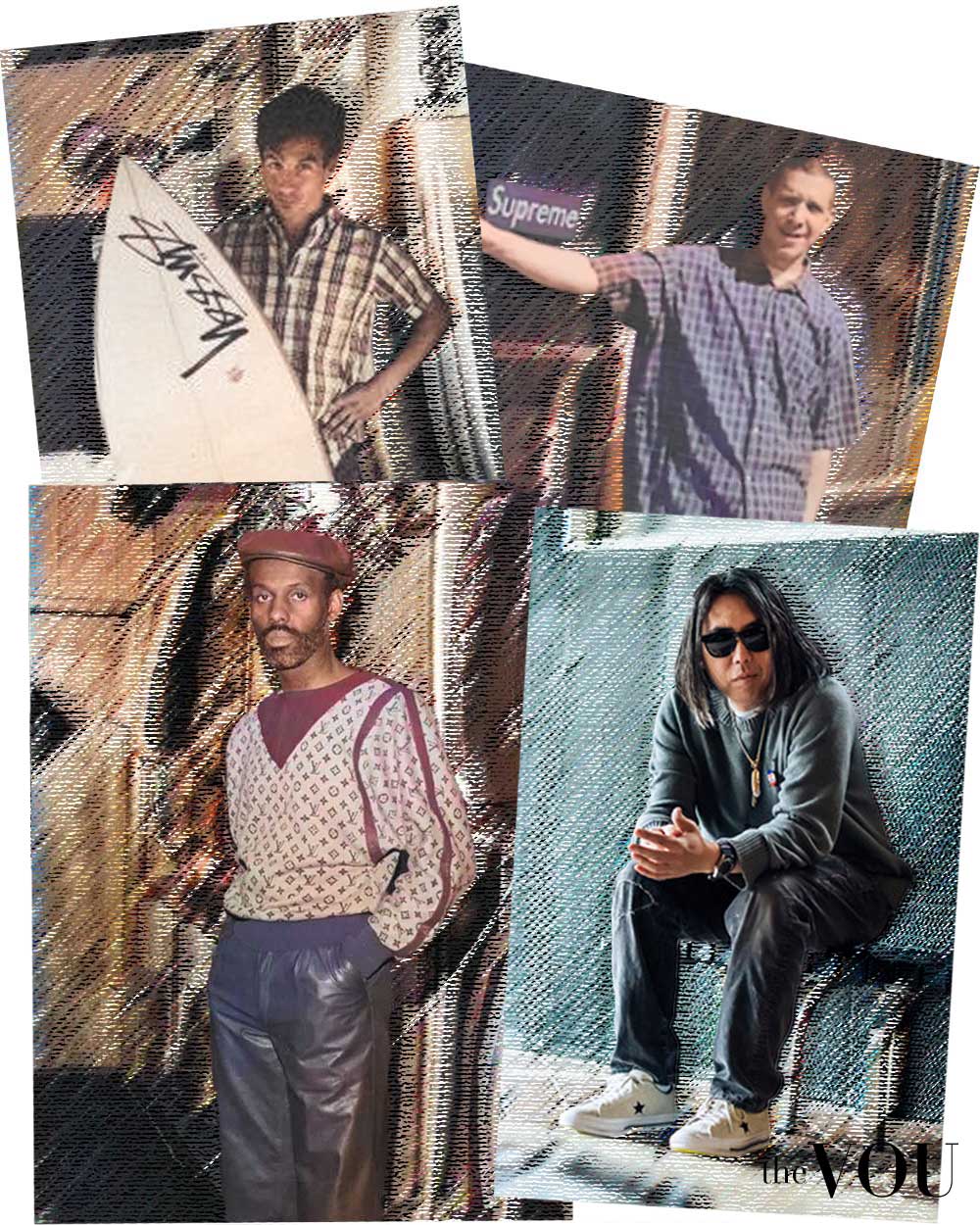 Why is Streetwear so Popular?
As Hip-hop grew in popularity in the 2020s, streetwear fashion became the go-to way of dressing for teenagers and young adults.
The digital revolution and social media empowered urban culture and allowed streetwear influencers to dictate in advance what goes on the runway, what's trendy, and how to wear it.
With hundreds of millions of streetwear lovers posting, liking, sharing, and re-sharing outfits, the streetwear movement can determine the next fashion trends.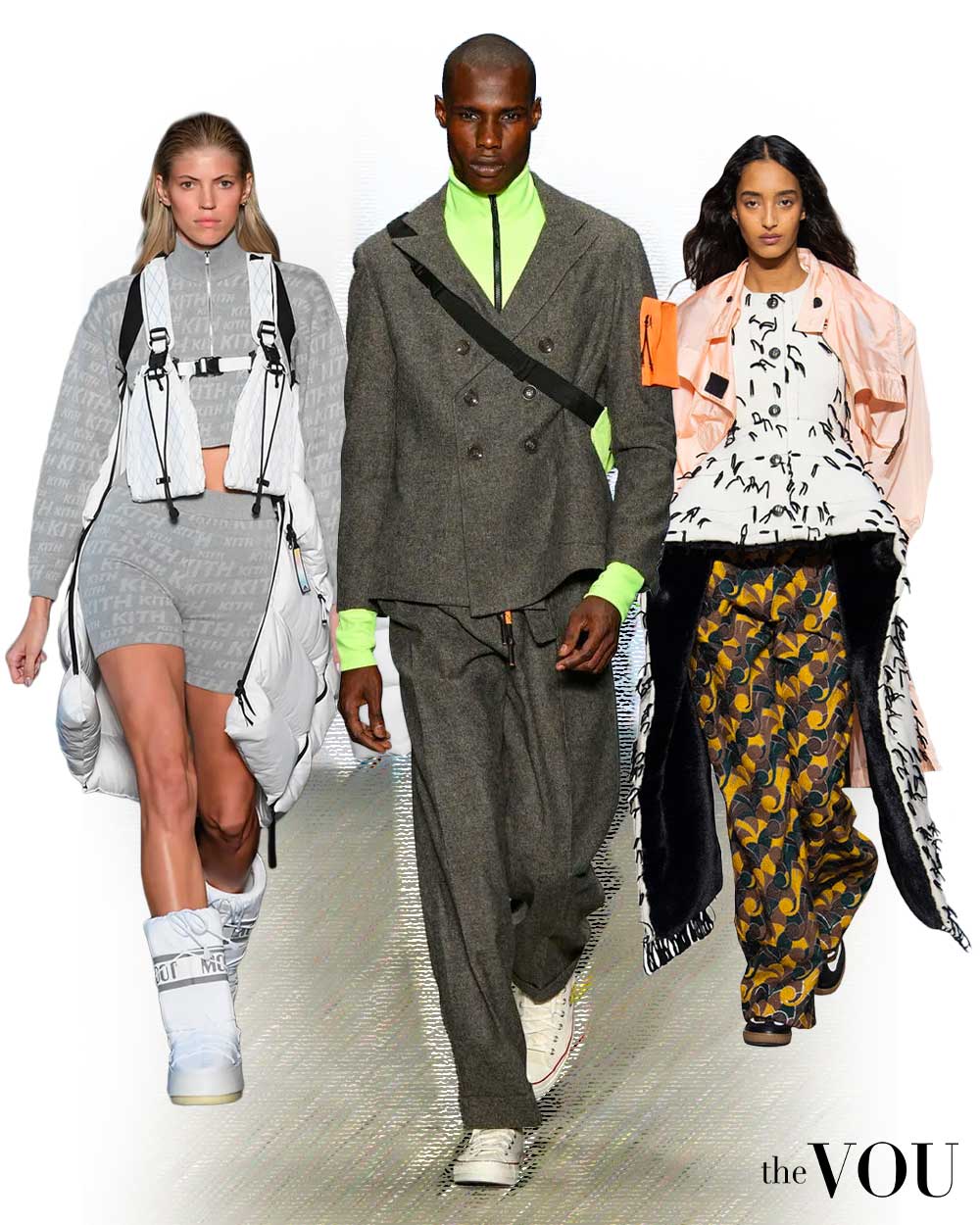 Streetwear Fashion on the RunwayInitially, fashion stylists ignored streetwear as a tasteless way of dressing with no aesthetic roots.
However, streetwear looks were taking over celebrities, musicians, actors, and high-status individuals, stylists started to embrace the movement and even create streetwear outfit ideas based on fashion styles with related aesthetics.
As a result, streetwear has become the new status symbol.
Moreover, renowned fashion designers have started incorporating streetwear into their collections, parading the latest looks at fashion weeks.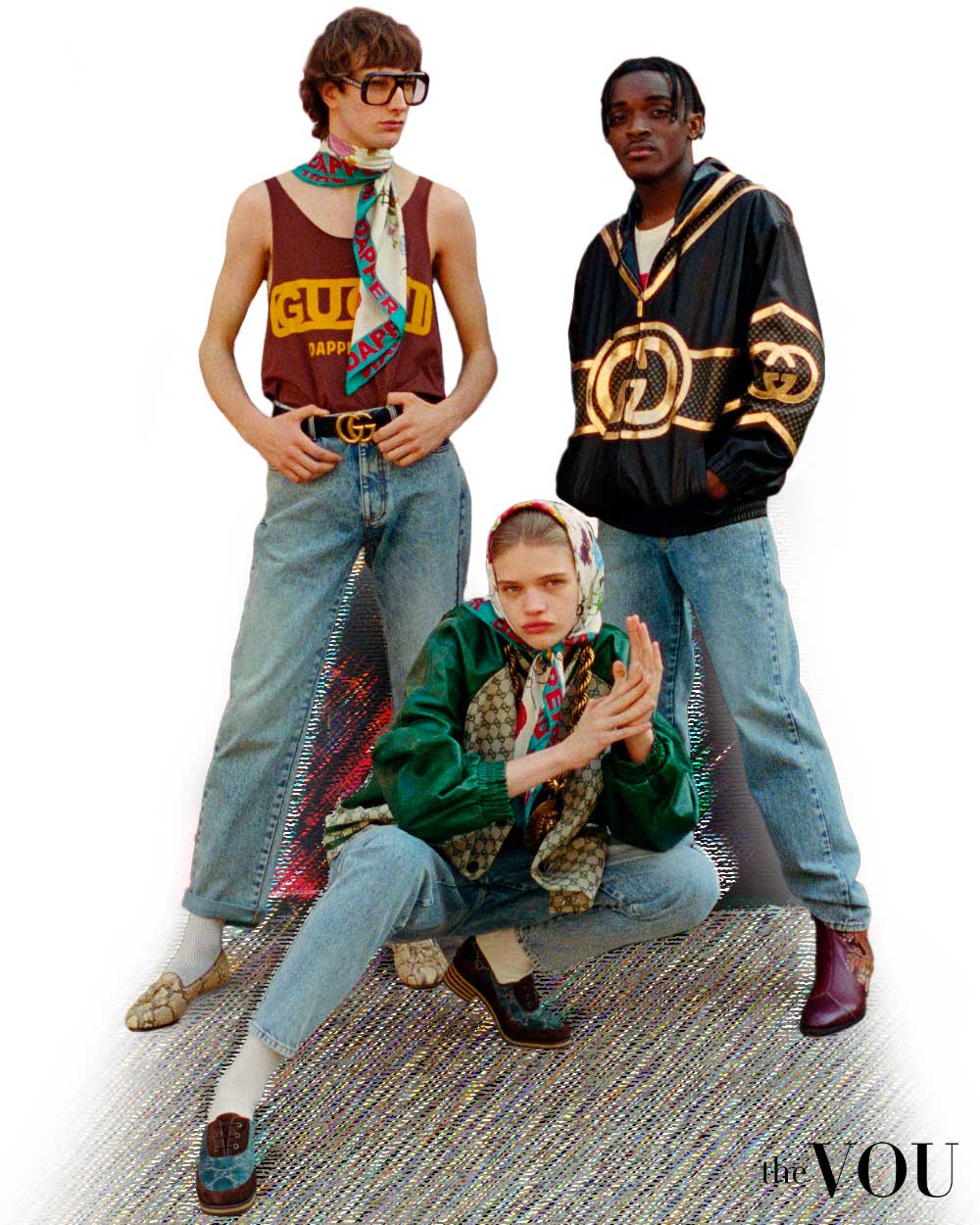 The emergence of luxury streetwear (creations of high-end fashion houses like Gucci and Balenciaga) highlights streetwear's complex role in the current cultural and stylistic climate.
Moreover, the advent of designer brands in streetwear infuses the "street looks" with symbols of social status reflecting social status, income, and personal values.
Is Streetwear Pop Culture?
In simple terms, the streetwear way of dressing is a blend of the world's latest fashion trends with constant movements in the pop and cultural landscapes.
People who wear streetwear change, and in return, street fashion shapes, morphs, and adapts to these changes.
Unlike traditional fashion styles rooted in clear aesthetics belonging to well-defined subcultures, streetwear depicts everything and belongs to everyone.
Streetwear is highly adaptable, gender-neutral, size-inclusive, and made by people for people, regardless of their age, nationality, sex, or skin color.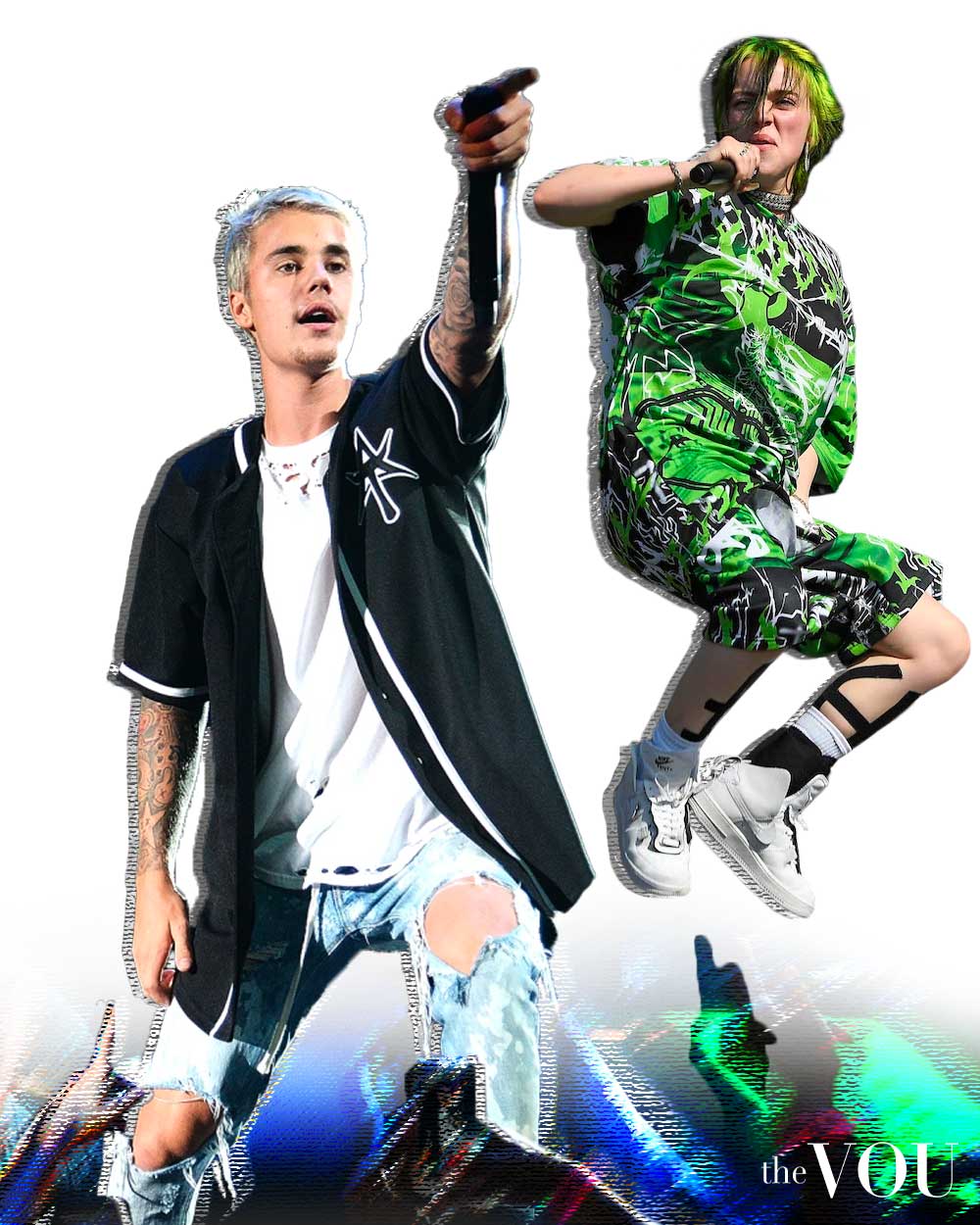 Historically, hip-hop music and subculture have predominantly influenced the streetwear way of dressing.
Rappers' 80s hip-hop style of tracksuits and white sneakers assorted with bucket hats and gold chains became significant trends in the 90s – still present in some forms of streetwear.
Nowadays, the streetwear way of dressing draws inspiration from all kinds of subcultures like Goth, Preppy, Punk, fashion trends, and even music styles, such as African beats and K-pop.
Who Wears Streetwear?
Streetwear caters to a broad demographic spanning every economic and social status and covering the world's biggest cities, from disenfranchised urban youths to wealthy celebrities.
The cultural codes embedded in clothes and accessories used to assemble unique Streetwear outfits allow wearers from different social and economic backgrounds to express individuality or belonging to specific subcultures. [4]
What Are the Main 4 Types of Streetwear?
The streetwear way of dressing can be defined in 4 main categories:
Original Streetwear
Athleisure Streetwear
High-end Streetwear
Modern Streetwear
Each streetwear category is built around different fashion styles and their aesthetics.
Below, we'll break down each category and the best streetwear names.
1. Original Streetwear
Original streetwear is the maker of the whole way of dressing and cultural movement.
Known as the O.G.'s of streetwear style, these are the most popular brands in this category: Supreme, Stussy, Palace, B.A.P.E., and Kith.
With an excellent history and brand recognition, these streetwear brands have medium to high price points and products with high resale value.
Known for releasing small batches and limited editions, these streetwear labels create scarcity and high demand.
2. Athleisure Streetwear
Streetwear and sportswear operate on a common stylistic ground.
That's because sportswear brands are the foundation of athleisure streetwear outfits.
Most athleticwear brands collaborate with celebrities and influencers to expand beyond sports-related and performance apparel into streetwear.
3. High-end Streetwear
Luxury, designer, or high-end streetwear is a new category of clothing brands dedicated to streetwear clothing and accessories belonging to traditional high-end fashion houses.
Relatively new to the market, these high-end streetwear labels blur the lines between O.G. streetwear and old-school luxury couture.
Staying true to their luxury roots, these streetwear brands offer clothes and accessories at the highest price point, appealing to traditional luxury shoppers.
4. Modern Streetwear
Modern streetwear is the latest entrant to the streetwear scene.
This type of streetwear is created by affordable streetwear brands who do not have experience in streetwear but hopped on the trend as it is financially lucrative.
Most of the modern streetwear creations belong to fast-fashion retailers who are replicating high-end luxury streetwear names.
The 5 Most Popular Streetwear Brands
Nowadays, Streetwear clothing is created by fashion designers and brands from all over the world.
However, five clothing brands stand out from the rest and are seen as dedicated streetwear labels.
From brands like Stüssy and their skateboarding roots to high-fashion brands like Off-White and street-style designer clothes, these are five leading streetwear brands.
---
Weekly Newsletter
Keep up with the latest in fashion, beauty and style!
Bibliography
[1] Cova, B., Kozinets, R., & Shankar, A. (2007). Consumer Tribes (1st ed.). Routledge. p. 81.
[2] Blaha, J., (2017). The world according to Virgil Abloh. Elle.
[3] Jones, S., and Lancaster, L. (2021). Kawaii Revolution: Understanding the Japanese Aesthetics of "Cuteness" through Lolita and Madoka Magica. University of South Carolina Upstate Student Research Journal, 2021(14), 6.
[4] Buckingham, D., (2008). Youth, identity, and Digital Media. Cambridge, MA: MIT Press.
After years of managing hundreds of fashion brands from London's office of a global retailer, Mandy has ventured into freelancing. Connected with several fashion retailers and media platforms in the US, Australia, and the UK, Mandy uses her expertise to consult for emerging fashion brands create top-notch content as an editorial strategist for several online publications.