Cottagecore offers a serene and nostalgic escape for those seeking an alternative to the hustle and bustle of modern life.
As a cultural and aesthetic movement, Cottagecore is characterized by a romanticized view of rural life and nature.
Focusing on sustainability, craftsmanship, and natural beauty, Cottagecore emphasizes a return to simpler, self-sufficient living.
As such, Cottagecore aesthetics feature the charm of a rural idyll, rustic homes, lush gardens, handcrafted tools, village life, and pastoral landscapes.
This article delves into the origins and evolution of the Cottagecore aesthetic and its subgenres that define this popular movement.
---
What is Cottagecore?
Cottagecore (also known as Farmcore and Countrycore) is an aesthetic movement fostering the idea of living a simple rural lifestyle; local food, artisans, animals, forests, gardens, flowers, and no technology.
Initial mentions of the Cottagecore aesthetic are traced back to the late 19th – early 20th Arts and Crafts movement, which championed traditional craftsmanship and a return to nature.
Over time, the Cottagecore aesthetic re-appears in classic literature and paintings as a nostalgia for a simpler, pastoral, rural lifestyle.
However, the Cottagecore aesthetic gained popularity in recent years thanks to Tumblr, Instagram, and TikTok communities sharing images, stories, and videos of themselves dressing in cottagecore and celebrating the beauty of rural living.
---
Cottagecore's Visual Elements
Inspired by folklore, literature, and a longing for simpler times, Cottagecore visual elements are deeply rooted in the romanticized past.
Traditional Crafts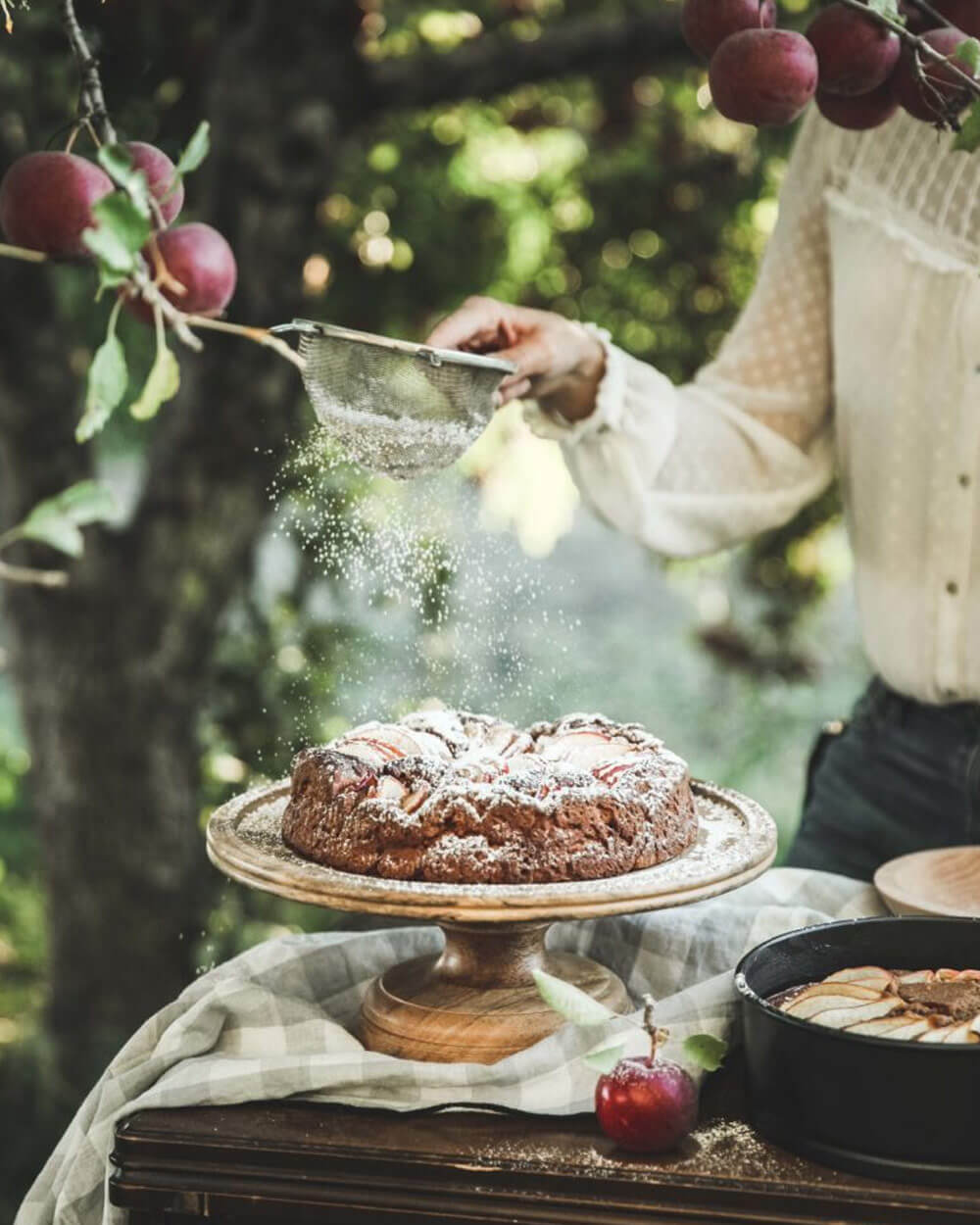 The aesthetic's central theme is a sense of nostalgia for a slower, more fulfilling traditional lifestyle built around self-sufficiency, sustainability, and one's connection to nature.
As such, traditional English countryside crafts such as knitting, embroidery, and gardening are key visual elements of the Cottagecore aesthetic.
References to Nature
Natural elements and materials such as wood, stone, and linen are found in cottagecore clothing, furniture, and home decor and play a crucial role in cottagecore aesthetics.
Cottagecore patterns feature floral or botanical motifs, while color palettes incorporate earthy hues, muted greens, and soft pastels.
Elements like dried flowers, fresh herbs, rustic wicker baskets, and cozy village homes are also part of the aesthetic's core visuals.
Medieval Past
The cottagecore aesthetic reinforces seeking refuge from the fast-paced modern world towards a simpler agricultural life rooted in the medieval past.
This nostalgia is reflected in the movement's aesthetics, including its focus on handmade, artisanal products and traditional crafts such as knitting, embroidery, and gardening.
Fairy Tales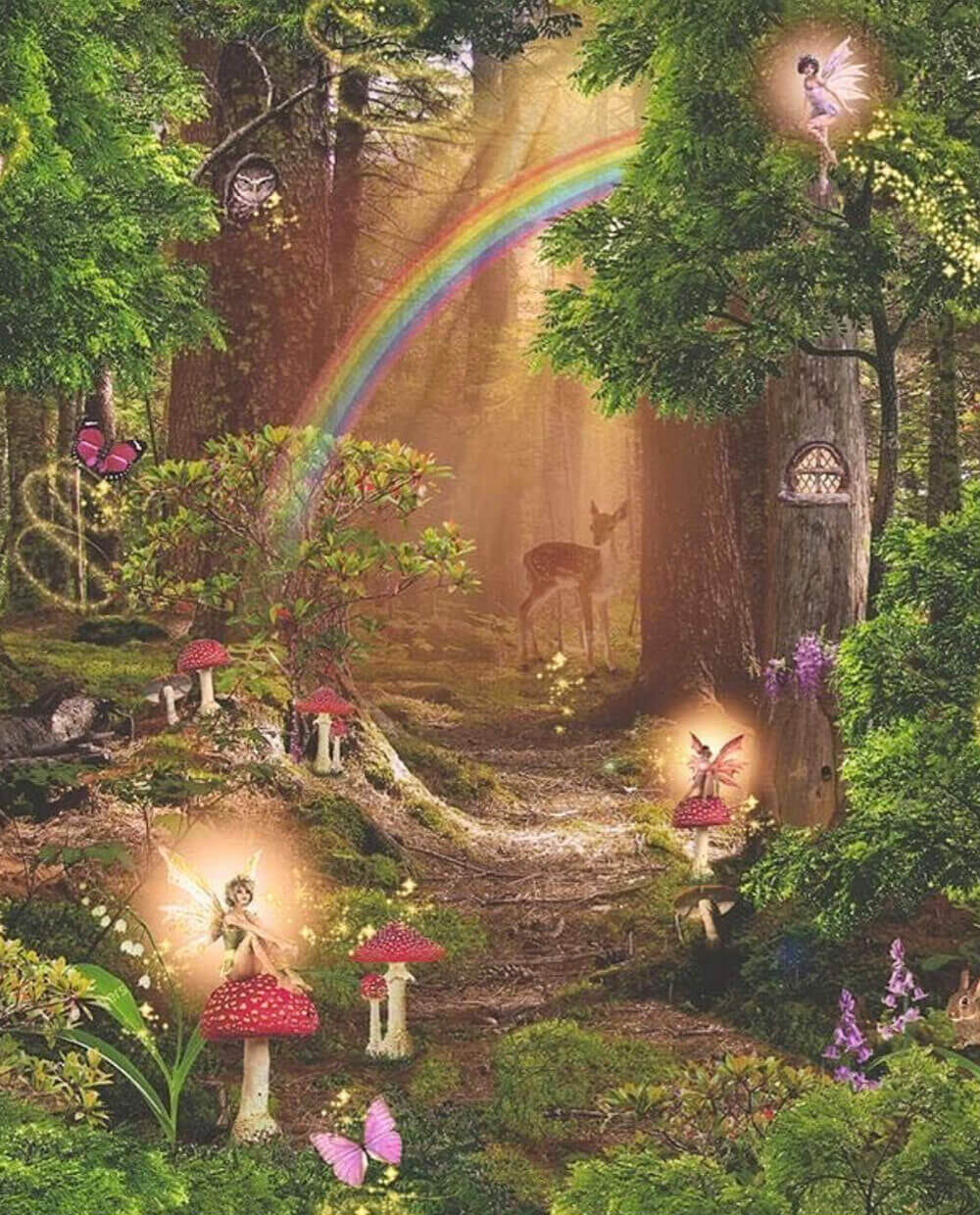 Cottagecore aesthetics can be traced back to the romanticism found in European fairy tales and folklore.
These stories often depicted quaint, picturesque villages and idyllic rural life, with cozy cottages nestled among lush greenery.
---
Seasonal Changes in Cottagecore
The Cottagecore aesthetic incorporates seasonal changes, allowing followers to celebrate and embrace the beauty of nature throughout the year.
Each season requires its own Cottagecore outfits, decors, and activities, presenting unique opportunities to connect with the natural world and explore the themes of Cottagecore.
Cottagecore in Spring
In Spring, the emphasis is on growth and renewal, with images of blossoming flowers, floral dresses, sprouting seeds, and vibrant green landscapes dominating Cottagecore content.
Activities such as planting gardens, foraging for wild edibles, and engaging in spring cleaning rituals become popular this season.
Cottagecore in Summer
With sun-drenched fields, picnics, and outdoor gatherings, Summer Cottagecore focuses on the season's warmth, abundance, and leisure.
Summer activities include tending to gardens, exploring the outdoors, and collecting flowers and plants, in boho styles.
Cottagecore in Autumn
Autumn Cottagecore aesthetics showcase the changing colors of the leaves, cozy sweaters, and the harvest season.
Activities include fruit and vegetable picking, seasonal baking, and preparing for winter by preserving food and stocking up on firewood.
Cottagecore in Winter
Winter Cottagecore highlights the quiet beauty of snow-covered landscapes, the warmth of a crackling fire, and the joy of indoor pursuits like knitting, reading, and baking.
During this season, followers often focus on self-reflection, indoor hobbies, and spending quality time with loved ones.
---
Cottagecore Subgenres
Over time, Cottagecore has given rise to various subgenres and related aesthetics that share an appreciation for simplicity, nature, and a slower pace of life.
1. Bloomcore
With a focus on botanical elements, floral patterns, and lush landscapes, Bloomcore emphasizes the beauty of flowers and gardens.
However, while it shares Cottagecore's love of nature, Bloomcore emphasizes the vibrant colors and unique textures of blooming plants.
2. Honeycore
Centered around the theme of village lifestyle, bees, and honey, the Honeycore aesthetic incorporates beekeeping, honeycombs, and vintage bee illustrations.
Honeycore visuals feature warm color palettes with shades of gold, yellow, and amber, creating a cozy atmosphere reminiscent of sunlit afternoons.
3. Vaporcottage
Vaporcottage is a fusion of cottagecore and vaporwave, an aesthetic characterized by nostalgic, dreamy, and surreal visuals – also found in Dreamcore aesthetics.
While maintaining the rural charm of Cottagecore, Vaporcottage blends pastel colors, digital art, and retro-futuristic imagery, creating a unique aesthetic of traditional-modern flavor.
4. Southwest Cottagecore
Inspired by the desert landscapes and culture of the American Southwest, the Southwest Cottagecore subgenre incorporates terracotta pottery and native plants like cacti and succulents with Adobe architecture.
The Southwest Cottagecore color palette includes warm earth tones, dusty blues, and vibrant sunset hues.
5. Grandparentcore
Grandparentcore celebrates the nostalgia and comfort associated with grandparents and their homes.
The aesthetic features vintage furniture, heirloom textiles, cherished keepsakes, and old-style kitchen appliances.
Grandparentcore highlights the importance of family, tradition, and the passing down of skills and wisdom through generations.
6. Forestcore
Forestcore is a related aesthetic emphasizing the enchanting beauty of woodlands and the tranquility of being surrounded by trees, ferns, and moss.
Forestcore features woodland creatures, cozy cabins, and nature-inspired artwork, creating a serene atmosphere that invites introspection and connection with the natural world.
7. Goblincore
Goblincore aesthetic shares many similarities with Cottagecore but emphasizes the beauty of nature's imperfections and decay.
This subgenre focuses on appreciating things deemed "ugly" or "strange," such as mushrooms, insects, mud, and rocks.
Goblincore revels in the whimsical and eccentric aspects of the natural world, with a particular fondness for foraging and collecting treasures.
8. Farmcore
Farmcore is an aesthetic that emphasizes the simplicity of traditional farm life and its rustic charm.
Simple living, traditional skills, and self-sufficiency through the fruits of labor that farming provides.
This subgenre highlights agricultural practices, farm animals, and homemade goods, showcasing an appreciation for gardening, baking, and preserving food.
9. Witchcore
Witchcore is an aesthetic that blends elements of Cottagecore with witchcraft, mysticism, and the occult.
Featuring visuals like crystals, tarot cards, and candles, the subgenre depicts themes about herbalism, folklore, and divination.
Witchcore values the connection to nature and the spiritual world and the practice of ancient traditions and rituals.
10. Cozycore
Prioritizing comfort, warmth, and relaxation, the Cozycore aesthetic depicts inviting spaces filled with plush textiles, soft lighting, and soothing colors.
While Cozycore shares the love for nature and simplicity with cottagecore, it emphasizes the importance of self-care and mental well-being.
11. Ocean Cottagecore
As the name suggests, Ocean Cottagecore is inspired by the beauty and tranquility of the sea.
The subgenre combines the rural charm of the Cottagecore aesthetic with coastal elements like seashells, driftwood, and nautical motifs.
As such, the Ocean Cottagecore visuals feature color palettes of soft blues, greens, and sandy neutrals, evoking the calming atmosphere of a seaside retreat.
12. Dark Cottagecore
As the name suggests, Dark Cottagecore uses the negative aspects of the cottage lifestyle – that the Cottagecore proponents often try to veer away from – to create its aesthetic.
Drawing from Goth fashion, the style includes darker aspects of nature (including decomposing mushrooms, forest cryptids, spirits, ghosts, and bones found in nature).
The most extreme form of Cottagegore aesthetic includes blood and gore, crossing over with other dark aesthetics such as Crowcore and Vulture Culture.
---
Cottagecore Related Aesthetics
Cottagecore shares similarities with other aesthetic movements like "Light Academia" and "Mori Girl," which share an appreciation for simplicity, nature, and a slower, more thoughtful way of life.
Light Academia
Light Academia celebrates the beauty of learning and intellectual pursuits, emphasizing literature, art, and history.
Mori Girl
Originating in Japan, Mori Girl fashion is characterized by loose, layered clothing in natural fabrics and earthy colors.
---
Conclusion
The rise of the Cottagecore aesthetic has been an intriguing phenomenon that has captured the fashion world with its superb visuals connected to nature and traditional values.
The seasonal changes in the Cottagecore aesthetic enable fashion designers and stylists to explore new ways to embrace the lifestyle throughout the year.
Whether it's celebrating the arrival of Spring with gardening and foraging, enjoying the leisure of Summer with picnics and outdoor gatherings, preparing for the Autumn harvest, or finding solace in the quiet beauty of the Winter months, Cottagecore aesthetic has inspiring visuals for all year long.
Weekly Newsletter
Keep up with the latest in fashion, beauty and style!
Now it's your turn…
What is your take on the Cottagecore movement?
Do you feel influenced by the Cottagecore culture?
Which aspect of Cottagecore do you like the most?
Is there anything about Cottagecore that you dislike? If so, what?
Do you know any other subcultures similar to Cottagecore?
Please comment below so others can benefit from your experience and knowledge.



A University of Oxford graduate in Design History, Katherine Saxon is researching arising TikTok cultures from a consumer psychology perspective while covering emerging aesthetics in fashion and beauty for TheVOU, Forbes, Business Insider, and more.