From the aesthetic elements to the styles they represent, all minimalist outfits have a timeless appeal.
The sartorial mindset of minimalist fashion is linked to sustainable clothing, mindful shopping, and a way of dressing bypassing the current trends.
In this article, we'll showcase 25 minimalist outfit ideas to inspire you to adopt minimalism in your unique and stylish way of dressing.
1
/25
Black on Black
What's a more sophisticated and chic look than the all-time favorite black-on-black ensemble?
The black-on-black dress is not to be confused with the black tie dress code.
Unlike black tie, this minimalist clothing style offers versatility and can be worn year-round in every imaginable scenario.
Opt for a total black tailored suit with enough volume to make a visual statement, a simple, slim-fitted pair of jeans, and a matching sleeveless top for your casual strolls in the city.
2
/25
All White
Off-white outfits connote a sense of cleanliness and elegance that cannot be matched.
Pair wide-leg pants with a basic T-shirt or an intricate bra, and top it off with a breezy white blazer.
Some great off-white men's minimalist outfit ideas include a fitted white polo shirt or a simple white t-shirt styled with white jeans, tailored trousers, or chinos.
3
/25
White Shirtdresses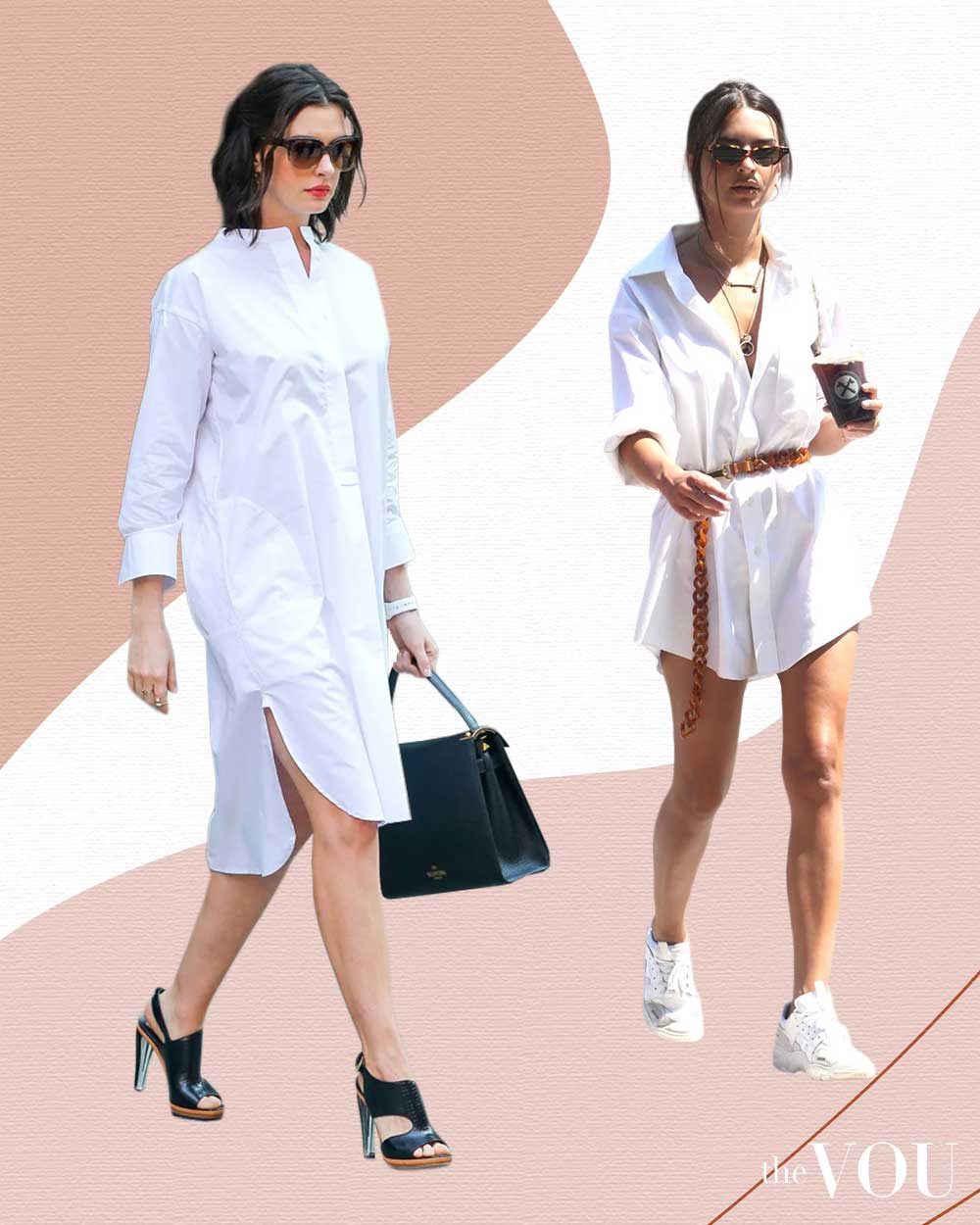 It's no coincidence that every style icon has been spotted wearing a crisp, tailored white midi shirtdress.
Add a belt to your waist for a unique touch, and get the look finalized with a pair of lace-up sandals.
For smart casual dressing, pair up your shirtdress with sneakers, roll up the sleeves, and don't forget to grab a blazer in case the weather gets too chilly.
4
/25
Oversized Suits
Oversized shoulder pad suits remain celebrities' favorite minimalist style.
Fashion insiders wear them on repeat to showcase individual, flattering styles.
The purposefully ill-fitting large shoulder pad suits can be styled with shirts or peek-a-boo bras.
5
/25
Trench Coats with School Pants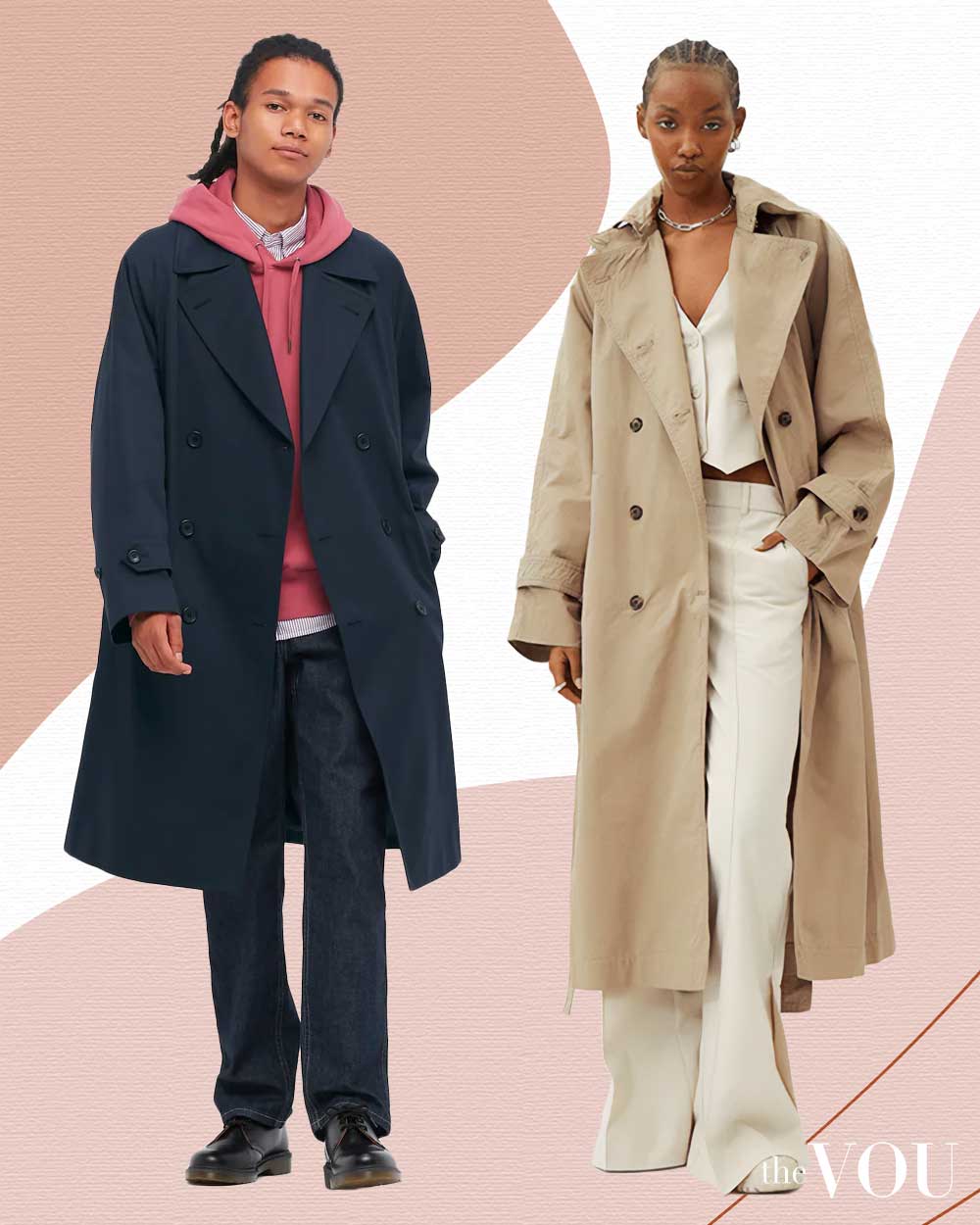 Minimalist-style trench coats are ideal trans-seasonal outerwear pieces.
Match them with knitwear or streetwear hoodies and chunky boots.
Color-wise, the styling choices are endless: classic camel or beige coats are great with jeans, timeless floral dresses, button-up shirts, and even plain t-shirts with leggings.
6
/25
Oversized Shirts with Baloon Pants
Who would have thought oversized shirts and jeans for women could look so clean and sophisticated?
Wear your oversized shirt unbuttoned with a bralette and a pair of all-black trousers, layer it with a high-waisted skirt and sneakers, or wear it half-tucked in your denim showers.
Also, these minimalist-style clothes can be the perfect seaside staple; oversized shirts in white or pastel are great for a cover-up on the beach.
The minimalist approach and quality pieces in sustainable fabrics are suitable for formal occasions.
7
/25
Tank Tops with Palazzo Pants
Brown wide-leg trousers are almost as versatile as your go-to denim because of their wear-me-everywhere neutral-colored hue.
This beloved minimalist style clothing staple can be worn with white tees and tops and navy blue, turquoise, and pale blue, depending on your aesthetic.
8
/25
Baggy Jeans with Collared Shirt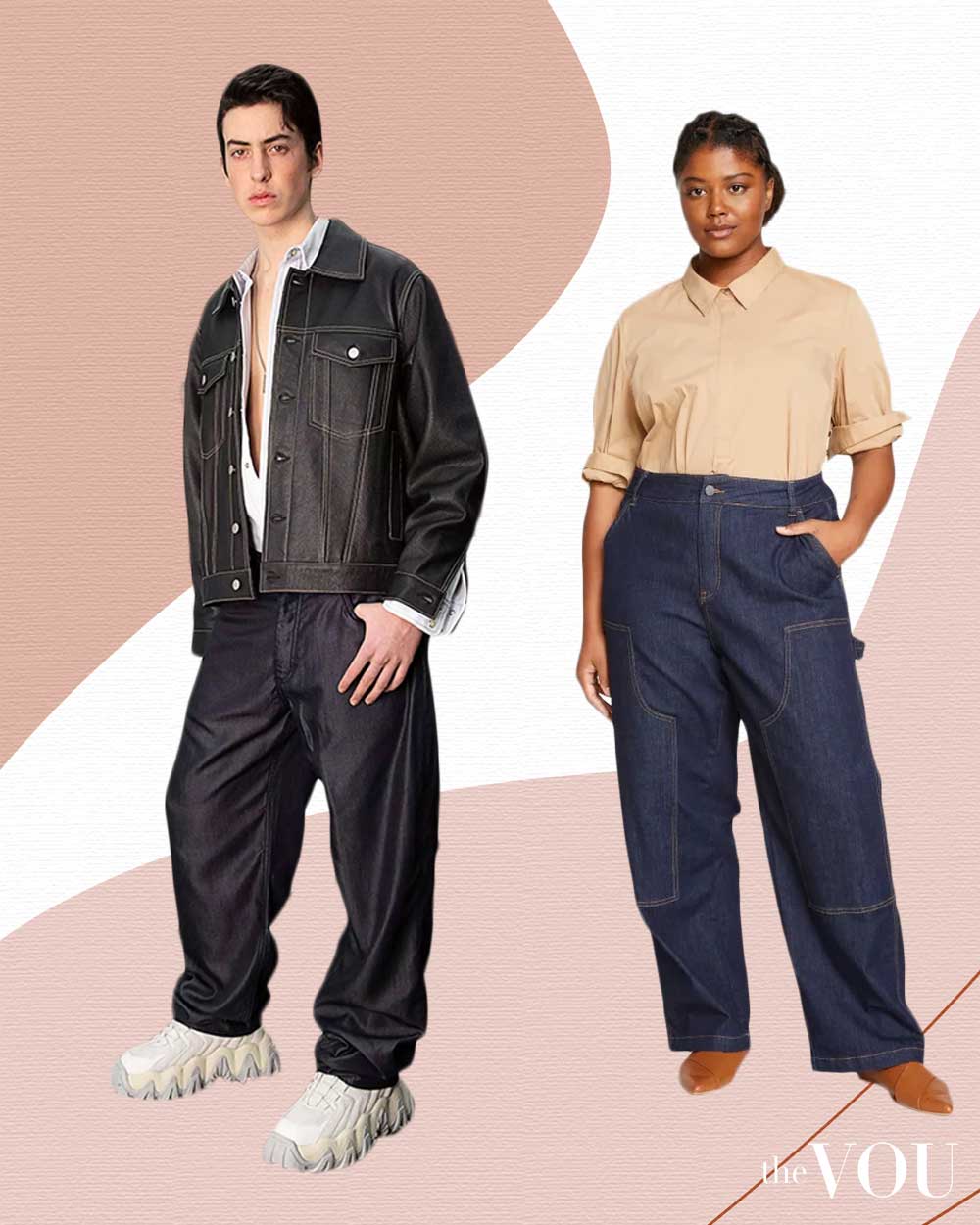 Raw denim jeans have the perfect crease and three-dimensional shape to make your look distinctive.
From skinny to boot cut to straight leg and flares, this minimalist style of clothing can match all your wardrobe staples, from sweaters and t-shirts to trench coats and blazers.
9
/25
Two-Tone Jumpsuits
Two-tone jumpsuits make the minimalist style appear put together and modern, like its dress code.
It would be best to opt for contrasting shades that clash most pleasantly.
Jumpsuits can be worn daily with a simple, monochromatic blazer or a leather jacket to add more edge.
10
/25
Oversized Blazers with Ankle-High Pants
Blazers are heavy hitters that can offer endless outfit possibilities, be worn year-round, and exude confidence.
We've seen thousands of certifiable style icons tapping into power-dressing with minimalist-style clothing in dark or sometimes neutral shades.
Style it with a classic t-shirt and a pair of jeans for ankle-length tailored trousers to add a modern twist to the trusted suit.
11
/25
Leather Pants with Heeled Boots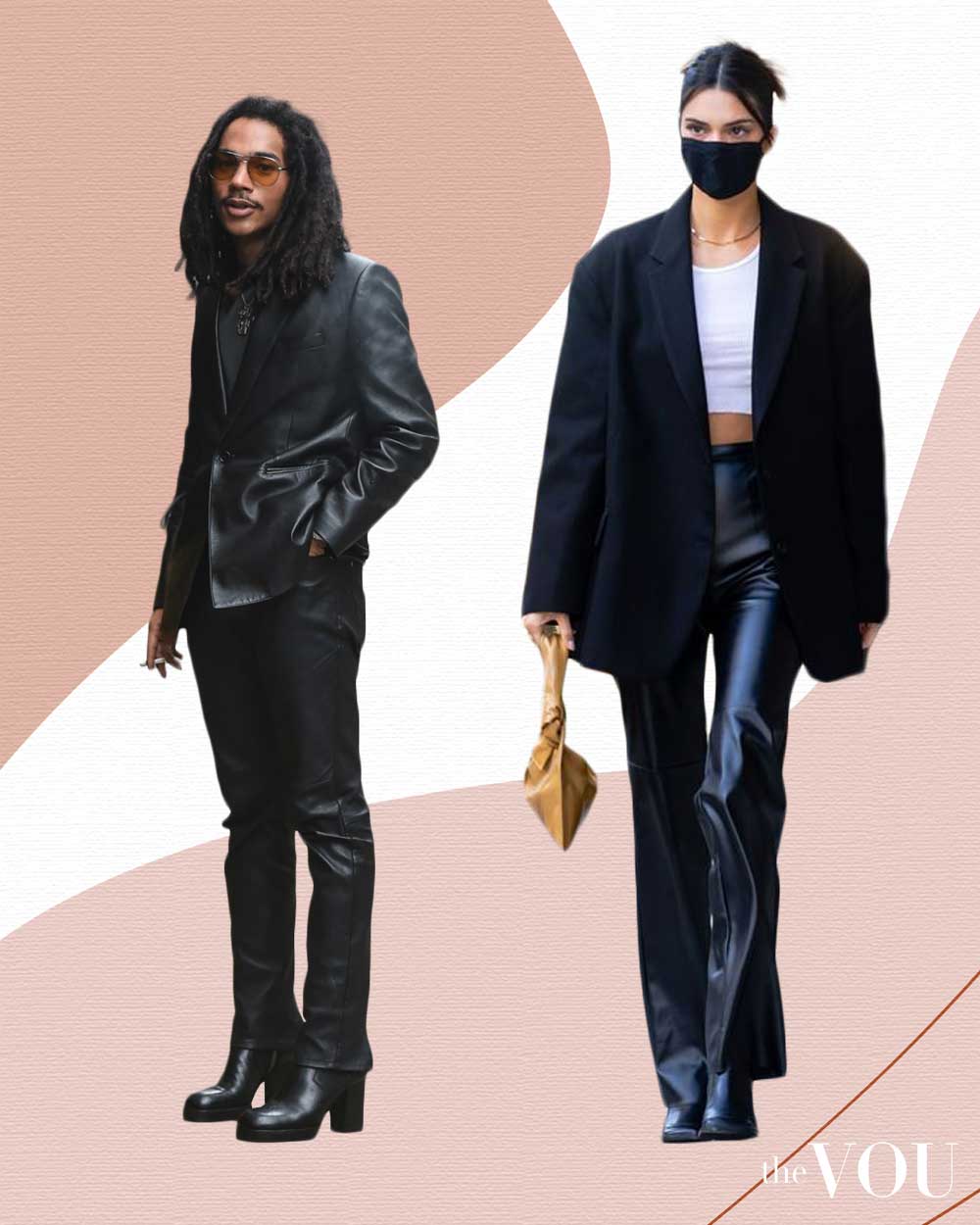 From the moment Elvis Presley managed to turn leather trousers into a full-on fashion trend back in the 60s fashion, leather pants have proven their sartorial power time and time again.
With neutral tones and simple designs, this minimalist clothing style is loved by men and women alike.
Often styled with plain cropped tees and oversized blazers, it also goes well with matching leather jackets for an extra edge.
12
/25
Monochrome Puff Sleeves
Puff sleeves are the best way to give minimalist aesthetic clothes a trend-driven oomph without forgoing simplicity.
Whether a tailored button-up shirt or a flirty cocktail dress with puff sleeves, this silhouette gives subtle hints of femininity without stepping into the girly aesthetic.
Style it with a work-appropriate pair of wool trousers or a dress from sustainable materials and lace-up heels to create a sleek look.
13
/25
Knee Length Shorts and Shirts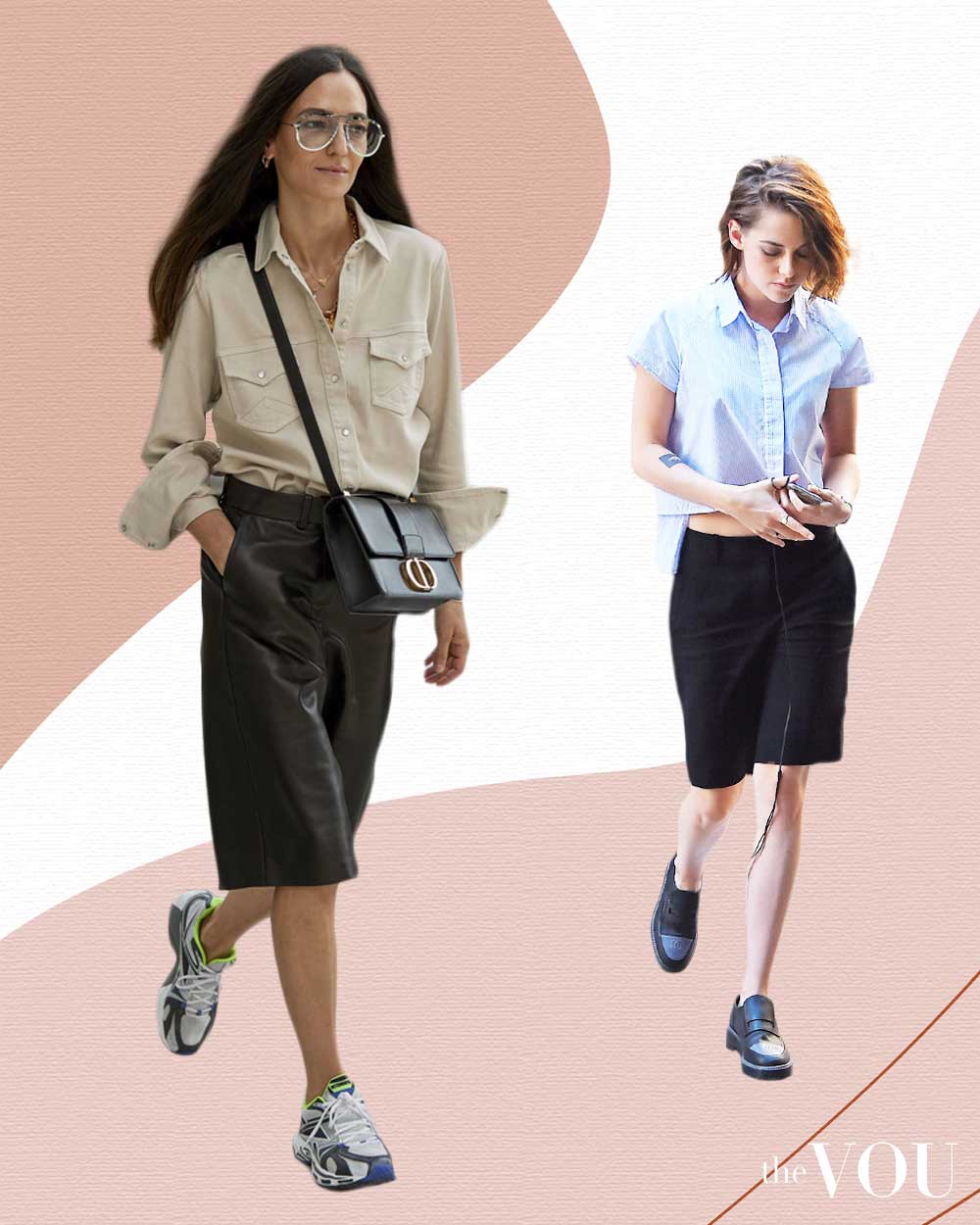 Knee-length shorts are the ultimate minimalist style for smart casual spring and summer outings.
Rock them with a button-up shirt and sneakers, and layer them with an oversized blazer for the ultimate off-duty look.
Knee-length shorts are the most coveted minimalist clothes men love styling with simple t-shirts and casual button-ups due to their versatility and all-day comfort.
14
/25
Black and White
Much like total black and white, black and white ensembles look sophisticated, bold, and sharp on every occasion.
Contrasting minimalist style clothes are the ultimate monochrome combinations for day and night.
To master this style, wear a classic black turtleneck with a white skirt.
Or, wear an all-white men's suit with black detailing at the top for a more formal occasion.
15
/25
Mini-dress With High Boots
Mini-dress with high boots, the influencer-approved look that always manages to stay at the top of the minimalist fashion trends.
Opt for a pair of leather or suede boots, throw on your monochromatic mini-dress, and layer it with a neutral-colored trench coat if the weather gets too chilly.
16
/25
Ankle Leather Boots with Blazer
Ankle boots elongate the legs and are perfect for cropped jeans, midi skirts, and wide-leg shorts.
Pair your ankle boots with a tailored blazer, and finish the look with a maxi satin dress or a shortsuit for your next summer ensemble.
17
/25
Mules or Loafers with High-Waist Ankle Pants
For die-hard minimalists, leather mules and loafers are the shoes in your all-year-round rotation.
From chunky white loafers and fur-adorned mules to plain black styles with subtle gold detailing, these shoes match your minimalist aesthetic clothes to a T.
18
/25
Unicolor Outfit with Matching Sandals
A quality pair of minimalist-style sandals is timeless, even more so if the color and silhouette work with both morning and evening looks.
Wear white, black, or beige hues with a shallow heel like a classic buckle sandal or a modern flip flop.
19
/25
Bulky Sneakers with Oversized Jackets
White "ugly" sneakers have become a spale in women's minimalist wardrobes worldwide.
Choose intricate styles with exaggerated soles in neutral colors (preferably all white ) to match your existing minimalist-style clothes lineup.
From jeans and oversized hoodies to full-on suits, these shoes easily add an extra edge to every outfit.
20
/25
Genderless Silhouettes
Oversized blazers are not the only boxy silhouettes you can incorporate into your minimalist wardrobe.
Opt for a total white look with an oversized button-up shirt and balance the flowing look of a pair of wide-leg shorts.
"Heavy" knee-length skirts and oversized shirts are yet another fantastic minimalist style for men and women.
21
/25
Knit Dresses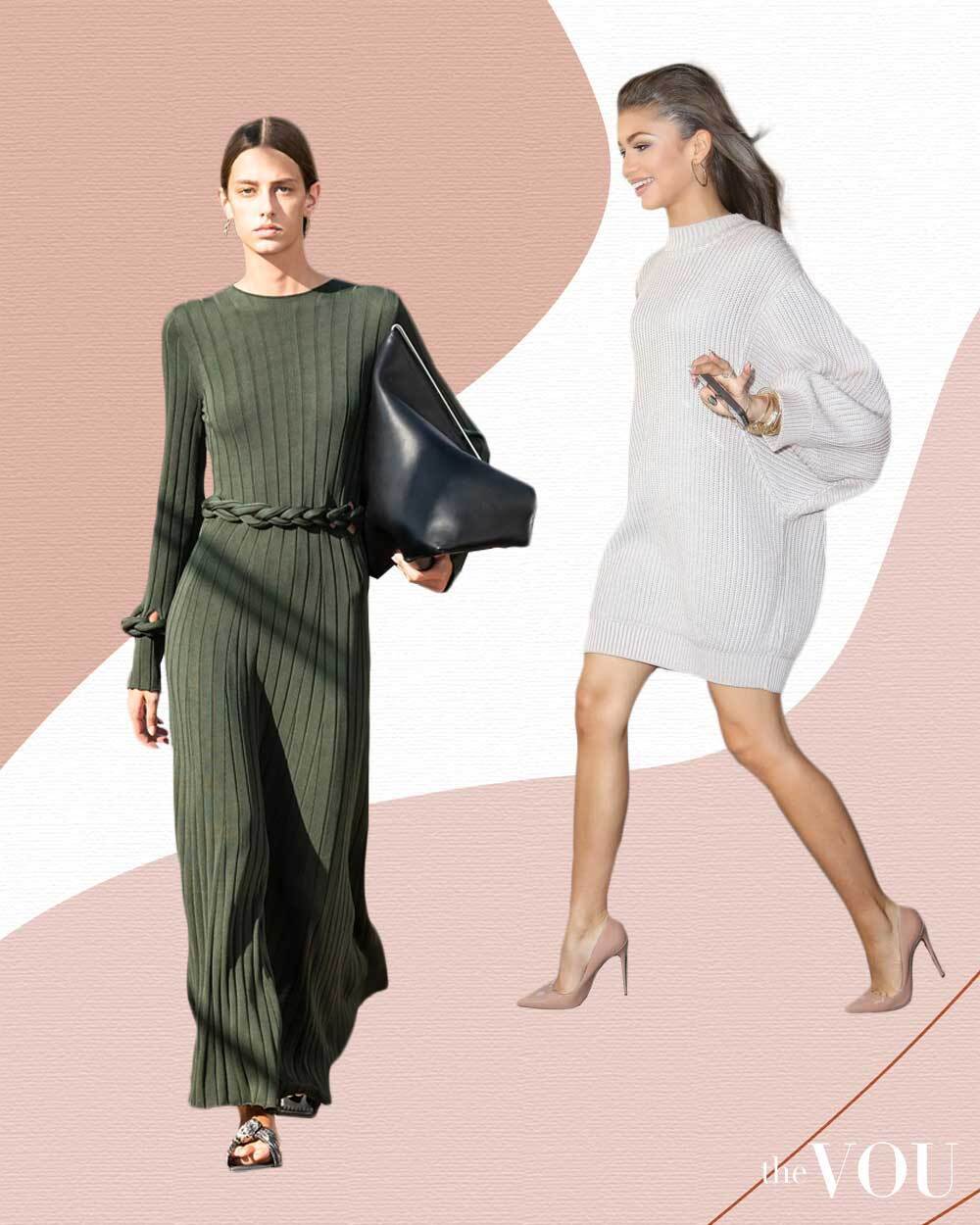 Chic, sophisticated, and timeless knit dresses allow for comfort and easy movement – the most important aspects of a winning minimalist style wardrobe.
Add a belt to define your waist, or wear it oversized with nude heels, over-the-knee boots, or sneakers.
Either way, knit dresses are perfect for dressing up or down with other seasonal items from your minimal wardrobe.
22
/25
V-necks With Midi Skirt
Whether pleated, wrapped, a line, or skin-tight, midi skirts are all year-round appropriate, especially if purchased from sustainable clothing brands.
Rock it with a white crop top or a tucked-in oversized shirt; layer it with neutral-colored trench coats, or wear it with your trusted turtleneck during office and leisure hours.
Midi skirts look fantastic with pumps, sneakers, lace-up sandals, boots, and everything else.
23
/25
Turtlenecks with Fitted Pants
This season-defying staple can be tucked in skirts or paired with 90s-style comfy flair jeans and work-appropriate tailored trousers.
Turtlenecks look fantastic with blazers, neutral-colored coats, and leather jackets, so rest assured that you'll be able to pull off multiple minimalist-style clothing glances.
It would be best to have a few colors like tan, beige, white, gray, black, and blue that go well with brown clothes.
24
/25
Oversized Knits and Flared Pants
Monochromatic chunky oversized knits are a must-have for special occasions and in every winter capsule wardrobe.
Cozy chic sweaters in pastel and neutral colors can be styled with everything from skinny jeans and sneakers to tailored trousers and boots.
These 'layerable' minimalist outfits look fantastic underneath a wrap camel coat or vegan leather jacket during the coldest days.
25
/25
Tonal Dressing Style
Despite the word "minimalist," not every outfit must be black, white, or neutral; on the contrary!
Tonal dressing is a great way to express your minimalist style with various colors.
Wear clothes in similar shades (like sky blue or royal blue) to create a coordinated look.
---
Minimalist Style FAQs
What Does a Minimalist Style Mean?
Simplicity, clean lines, and monochromatic color palettes characterize minimalist style.
The minimalist style is used preponderantly in fashion and architecture, and in both cases, it focuses on simple shapes, colors, and light texture as the cores of the basic design.
What is the Minimalist Fashion Style?
Minimalist outfits are free of aesthetic patterns and stylistic elements pointing to other fashion styles or subcultures, retaining only the parts needed to compose a simple yet beautiful outfit.
Most outfits cataloged as belonging to a minimalist fashion style comprise monochromatic colors and functional garments. However, minimalism in fashion has another meaning as the antithesis of the consumerist narrative.
Conclusion
Driven by the "quality over quantity" mantra, the minimalist way of dressing is far from boring and plain.
A modern minimalist fashion style comprises clothes in neutral colors that can be worn on every occasion, ensuring stylistic unity and option neutrality.
The clothes required for a minimalist outfit are affordable; the matching takes minutes and will provide you with endless and timeless matching options.
Weekly Newsletter
Keep up with the latest in fashion, beauty and style!
Now it's your turn…
Which one of these minimalist outfits is your favorite and why?
Are there any other minimalist outfits you've tried and want to add?
Comments below, please!



Konstantina Antoniadou is a seasoned writer focused on "green" innovation and sustainable technologies in the fashion industry. With almost ten years of expertise in media and publishing, Konstantina's articles have been published by leading digital fashion magazines in various languages, such as The VOU, Estro, Rewind Vintage Affairs, IndieGetUp, SustainablyKindLiving, and more.