Designer brands are atop all high-end luxury labels, thanks to excellent clothing, shoes, and accessories made from the best available materials, by expert artisans, in the most uniquely imaginable styles.
In this article, I'll introduce you to the top 20 designer brands in high-end fashion via original creations and superb craftsmanship.
Challenging the boundaries of design and style, these top designer brands for men and women are the best and influence how the world styles and dresses.
1
/20
Louis Vuitton
FRANCE
EDITOR'S NOTE:
"One of the most popular designer brands on the planet, LV's monogram is etched on luxury leather goods, shoes, watches, jewelry, accessories, sunglasses, and even books, signaling that the owner has taste and wealth."
Louis Vuitton Malletier is a French designer brand and luxury goods company founded in 1854 by Georges Louis Vuitton, recognized by the LV logo initials.
The fonder trained as a box maker and introduced numerous innovations, such as the flat-top trunk, lightweight canvas, signature patterns, and the tumbler lock.
Nowadays, the Louis Vuitton designer brand is known for its rigorous spirit of innovation, the boldness of creations, and an uncompromising demand for excellence.
Named the world's most valuable luxury brand for six consecutive years (2006–2012) and with over 460 stores in 50 countries, this designer brand continues its mission to explore new stylistic horizons.
Louis Vuitton x Supreme Logo Hoodie
$11,817
Louis Vuitton x Takashi Murakami Nano Speedy Bag
$5,547
---
2
/20
Gucci
ITALY
EDITOR'S NOTE:
"World-renowned for high-quality and stylish designs, sported by the biggest stars and celebrities, Gucci's finely crafted Italian pieces make this designer brand one of the most expensive luxury names you can't go wrong wearing."
Guccio Gucci laid the foundation for the 'House of Gucci' in 1921 in Florence, Italy.
The young Guccio worked with high-end brands in London – such as the Savoy Hotel, where he fell in love with the English aristocracy.
Inspired by the British nobility, Guccio returned to Italy to create a high-end designer label.
Gucci's early pieces were marked with horse details when catering to the aristocrats of those days, who were wearing many equestrian gear and accessories.
One of the most representative pieces of those times is Gucci's iconic loafers showcased at the Metropolitan Museum of Art in New York.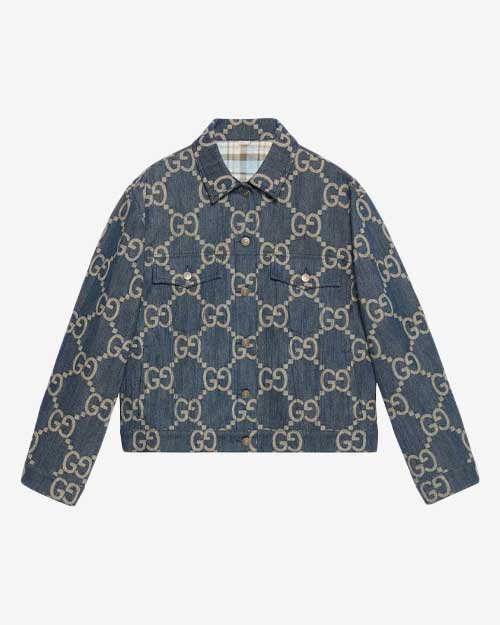 Gucci Jumbo GG Denim Jacket
$3,200
Gucci Ophidia GG Shoulder Bag
$980
---
3
/20
Saint Laurent
FRANCE
EDITOR'S NOTE:
"With an iconic logo recognized globally, Saint Laurent is the ultimate designer brand for those looking to wear high-end designer fashion and showcase a modern feel of classic French glamour."
Saint Laurent is a French designer brand and luxury fashion house founded by Yves Saint Laurent and his partner, Pierre Bergé, in 1961.
Saint Laurent was also the first designer label to introduce, in 1966, the concept of luxury prêt-à-porter with a collection called "Saint Laurent Rive Gauche," synonymous with youth and freedom.
Part of the Kering Group and under the creative direction of Anthony Vaccarello, appointed in April 2016, Saint Laurent's unique identity makes it an authority in fashion.
Saint Laurent Crocodile-effect Crossbody Bag
$1,250
Saint Laurent Floral-print Bomber Jacket
$3,690
---
4
/20
Chanel
FRANCE
EDITOR'S NOTE:
"As a designer brand worn by the world's most influential people, royals, and celebrities such as Jackie Kennedy, Princess Diana, and Audrey Hepburn, Chanel is the label you need to make an ultimate statement of luxury and opulence."
Chanel is a French luxury fashion house founded in 1910 by couturière Gabrielle Chanel, the only fashion designer named on the Time 100: The Most Important People of the Century.
Hailed as one of the best designer brands of this century, Chanel focuses on women's ready-to-wear clothes, luxury goods, and accessories.
In modern days, Chanel's Karl Lagerfeld used integral elements of the brand's lexicon – the double-C motif, chains, tweed, and costume jewelry to give the designer brand a unique, modern twist.
Like Gabrielle Chanel, Lagerfeld used coiffures, sunglasses, and fingerless gloves, to cultivate a striking designer brand image, easy to recognize worldwide.
Chanel Vintage Double-breasted Tweed Blazer
$12,183
Chanel Vintage Classic Flap Shoulder Bag
$18,402
---
5
/20
Prada
ITALY
EDITOR'S NOTE:
"Prada's collaboration with Raf Simons turned the Italian House into one of the world's most iconic designer brands, loved for its fresh styles and modern looks, relevant to the younger generation."
Prada is a designer brand launched as a small leather goods store 100 years ago by Mario Prada.
Prada was founded in Milan in 1913 by Mario Prada as an Italian luxury leather goods designer brand.
However, Prada made little impact on fashion until after Miuccia took charge of her grandfather's company in 1978.
As one of the best designer brands of modern times, Prada combines distinctive elements of artisanal know-how heritage with modern principles of environmental protection, cultural support, and ethical manufacturing.
Nowadays, Prada is conducted by a revolutionary duo of designers: Miuccia Prada and Raf Simons, nailing a sweet spot between classic and fun.
Prada Saffiano Leather Triangle Bag
$2,400
Prada Monolith Leather Ankle Boots
$1,580
---
6
/20
Versace
ITALY
EDITOR'S NOTE:
"With belts, cotton scarves, handbags, and loungewear pieces designed with quality and absolute comfort in mind, Versace is your quick gateway to the most beautiful Italian fashion and style."
Versace is an Italian designer brand and luxury fashion company founded by Gianni Versace in 1978.
The brand's logo is the head of Medusa, a Greek mythological figure.
Gianni Versace chose Medusa as the logo because she made people fall in love with her, and they had no way back.
The designer hoped his company would have the same effect on those who wore Versace's clothes and shoes.
Thanks to Donatella Versace's leadership and iconic supermodels like Kate Moss and Naomi Campbell, the luxury house became one of the most popular labels of 90s fashion.
Versace Green Palazzo Slides
$425
Versace Black 'La Medusa' Top Handle Bag
$1,995
---
7
/20
Balenciaga
SPAIN
EDITOR'S NOTE:
"Despite its heritage of classic luxury fashion, Balenciaga was one of the first designer brands to embark on streetwear, redefining the ideas of athletic minimalism and oversized apparel in high fashion."
Balenciaga is a top designer brand and luxury fashion house of Spanish heritage, founded in 1917 by Spanish designer Cristóbal Balenciaga and currently based in Paris, France.
Christian Dior referred to Balenciaga as a couturier of uncompromising standards and "The master of us all."
Nowadays, the designer brand is helmed by fashion designer Demna Gvasalia who reimagines the work of Cristóbal Balenciaga but with a fresh stylistic perspective.
Balenciaga XX Flap Crocodile Embossed Leather Shoulder Bag
$1,790
Balenciaga Triple S Beige Lace-up Low-top Sneakers
$1,050
---
8
/20
Alexander McQueen
UNITED KINGDOM
EDITOR'S NOTE:
"Thanks to Burton's constant exploration of the natural world and celebrations of the values of English rural traditions in fashion, Alexander McQueen's creations are a juxtaposition of feminine and masculine, fragility and strength, romance and rebellion, man and machine.."
Alexander McQueen is a British designer brand founded by Lee Alexander McQueen in 1992.
Under the leadership of Sarah Burton, appointed Head of Design for womenswear in 2000 and Creative Director in 2010, the designer brand produces some of the most critically acclaimed collections ever.
Driven by a unique stylistic vision and respect for experimentation and time-honored craftsmanship, the McQueen designer brand is synonymous with modern British clothing couture.
Alexander McQueen Blue Sky Puff-Sleeved Dress
$1,950
Alexander McQueen Graffiti-logo Tread Slick Sneakers
$750
---
9
/20
Dior
FRANCE
EDITOR'S NOTE:
"The French luxury designer house continues to depict a rare stylistic vision through timeless sculptures of elegant, structured, and infinitely feminine collections."
More commonly known as Dior, Christian Dior SE is a French designer founded in 1946 by French fashion designer Christian Dior.
The French luxury fashion house is controlled and chaired by the French businessman Bernard Arnault, who heads LVMH, the world's largest luxury goods conglomerate.
Directed by the CEO Pietro Beccari, the modern Dior is recognized as one of the most influential designer brands in women's couture and evening wear.
Arguably the most recognized designer brand globally, Dior's unique creations have been worn by film stars, heads of state, royals, and celebrities.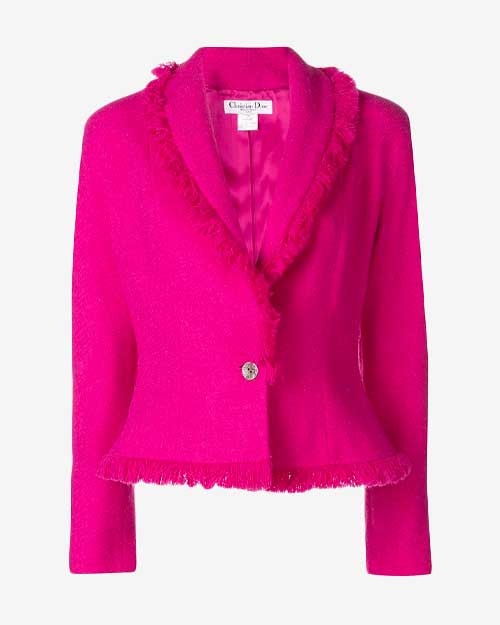 Christian Dior 1990s Vintage Fringe-edge Skirt Suit
$3,240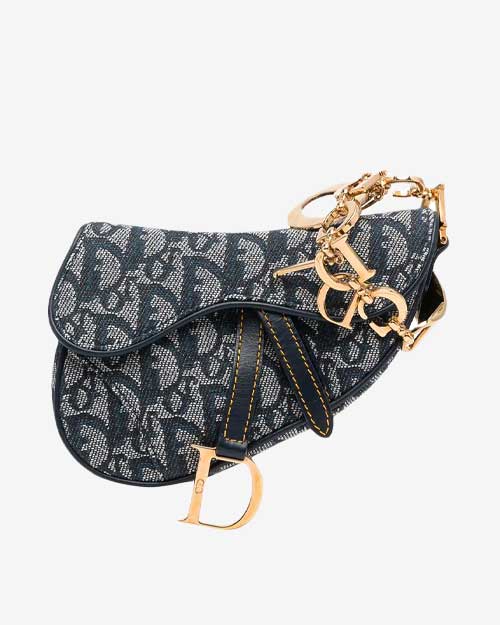 Christian Dior 1990s Vintage Trotter Saddle pouch
$3,838
---
10
/20
Burberry
UNITED KINGDOM
EDITOR'S NOTE:
"Burberry is a modern designer brand that leads the current fashion dialogue with constant innovations, from sustainable materials to the continuous launch of unique styles relevant to the contemporary context."
Established in 1856 by Thomas Burberry, Burberry is a British designer brand headquartered in London, England.
The total brand value of Burberry was about $7.1 billion in 2022, making Burberry one of the top British fashion brands.
While initially focused on outdoor apparel, the designer brand has transitioned to high-end fashion and accessories in the last fifteen years.
Famous for its characteristic trench coats, Burberry is one of the most sought designer brands in leather goods, footwear, fashion accessories, eyewear, fragrances, and cosmetics.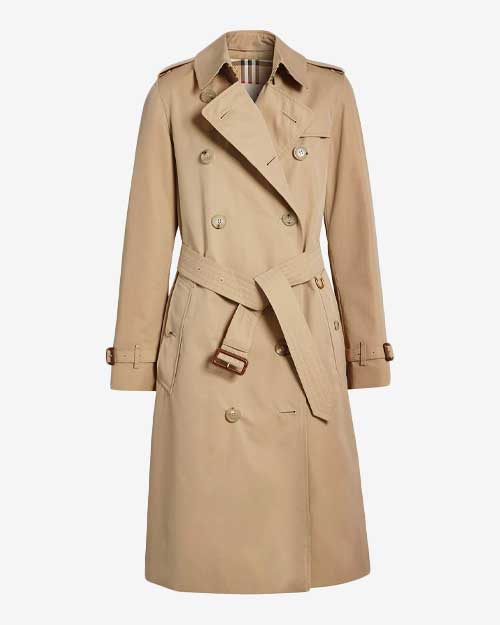 Burberry Kensington Heritage Long Trench Coat
$2,250
Burberry Monster Graphic-print Check Zip-up Shirt
$840
---
11
/20
Ralph Lauren
UNITED STATES
EDITOR'S NOTE:
"Reflecting a distinctive American flavor for over 50 years, Ralph Lauren's high-end designer brand reputation reaches across an expanding number of products, brands, and international markets, unique among luxury and apparel companies."
Founded in 1967 by fashion designer Ralph Lauren, RL is an American designer brand headquartered in New York City and famous for the premium to high-end luxury goods in apparel, home, accessories, and fragrances categories.
The company's brands include the mid-range Chaps brand, the sub-premium Lauren Ralph Lauren brand, the premium Polo Ralph Lauren, Double RL, Ralph Lauren Childrenswear, and Denim & Supply Ralph Lauren to the high-end designer fashion Ralph Lauren Purple Label and Ralph Lauren Collection brands.
Polo Ralph Lauren Custom Slim Fit Big Pony Mesh Polo Shirt
$98.50
Ralph Lauren Woman Cable-Knit Cricket Sweater
$135
---
12
/20
Givenchy
FRANCE
EDITOR'S NOTE:
"As a designer brand that triggers instant recognition and admiration, wearing Givenchy is the fastest way to make a powerful fashion statement without breaking the bank."
Founded in 1952 by Hubert de Givenchy and Jaani Robert Duffy, Givenchy is a Parisian luxury fashion brand and one of the contemporary designers' most coveted designer labels.
The designer brand is sported by the world's most famous celebs, such as Beyoncé, Lady Gaga, Kim Kardashian, Emma Stone, Julia Roberts, Rooney Mara, and Meghan Markle.
Nowadays, the House of Givenchy is best known for some of the most appreciated haute couture pieces, excellent perfumes, accessories, and cosmetics.
Givenchy 4G-motif Square-neck Dress
$2,646
Givenchy City White Low-top Sneakers
$1,200
---
13
/20
Fendi
ITALY
EDITOR'S NOTE:
"More than just another Italian designer brand owned by the Parisian fashion conglomerate LVMH, Fendi is a modern fashion label of high-quality products of rare elegance, craftsmanship, innovation, and style."
Established by Adele and Edoardo Fendi in Rome in 1925, the House of Fendi is a renowned designer brand and fashion house of rare elegance, craftsmanship, innovation, and style.
Karl Lagerfeld joined the Italian designer brand in 1965, giving the label a unique and fresh design boost.
Since LVMH acquired Fendi in 2001, the Italian designer fashion house has become synonymous with high-end experimental fashion and great creativity.
Fendi Signature Monogram Padded Boots
$1,390
Fendi Reversible FF Motif Bucket Hat
$490
---
14
/20
Hermes
FRANCE
EDITOR'S NOTE:
"Helmed by the creative director Nadège Vanhee-Cybulski, Hermes continues to enchant luxury shoppers with superb fashion, beauty, and accessories that you won't find anywhere else."
Established in 1837, Hermes International S.A., or simply Hermes, is a French luxury designer specializing in leather goods and lifestyle accessories.
The brand's Birkin bag is topping the lists of all luxury designer bags as one of the most iconic products and the best from the French Maison.
Released in 1984, the Birkin bag has been made in different kinds of leather and released in a rainbow of colors throughout the years.
Givenchy's casual-chic, timeless style embraces femininity with aristocratic elegance, making the wearer feel special.
Hermès 1997 Vintage Kelly 32 Bag
$24,943
Hermès Vintage Horse Print Scarf
$628
---
15
/20
Valentino
ITALY
EDITOR'S NOTE:
"A designer brand of rare Italian heritage, loved by contemporary celebrities such as Gwyneth Paltrow, Cate Blanchett, Penelope Cruz, and Keira Knightley, Valentino's creations are instant tickets to Italian luxury and style."
Of all the top 20 designer brands, Valentino is a case apart.
The story of Valentino began in 1959 in the heart of Rome, the Eternal City.
Founded by Valentino Garavani, the House is known for its trademark fabric shade known as "Valentino red."
Meghan Markle wore a red Valentino dress for an official engagement during Morocco's February 2019 royal tour.
The Italian designer label is also known for designing iconic wedding dresses for Elizabeth Taylor, Jennifer Lopez, Anne Hathaway, and Julia Roberts.
A new stylistic chapter began in 2016 under the new creative direction of Pierpaolo Piccioli.
Piccioli positioned the Italian designer label as a contemporary fashion brand, somehow still faithful to the brand's classic heritage that makes it so popular and appreciated.
Valentino VLOGO Drawstring Hoodie
$1,390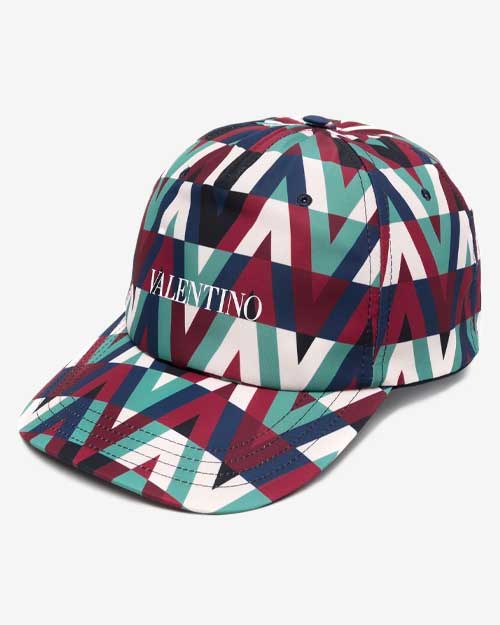 Valentino Optical Valentino Bucket Hat
$490
---
16
/20
Giorgio Armani
ITALY
EDITOR'S NOTE:
"Instantly recognized thanks to elegant and refined lines, Armani's luxurious pieces depict a world of timeless styles designed to enhance one's natural beauty."
Giorgio Armani S.p.A., also known as Armani, is an Italian designer fashion house founded by Giorgio Armani.
Famous for his crisp, clean, and tailored menswear lines, Armani is often described as the most successful designer Italy has ever produced.
The Italian fashion designer gained notoriety working for Cerruti, Allegri, Bagutta, and Hilton before launching his company in 1975.
The Italian fashion house designs and retails haute couture, ready-to-wear, leather goods, shoes, watches, jewelry, accessories, eyewear, cosmetics, and home interiors.
The brand markets these products under several labels: Giorgio Armani Privé, Giorgio Armani, Armani Collezioni, Emporio Armani (including EA7), Armani Jeans, Armani Junior, and Armani Exchange.
Giorgio Armani Peak-lapel Single-breasted Blazer
$2,226
Giorgio Armani Logo Sweatshirt
$456
---
17
/20
Balmain
FRANCE
EDITOR'S NOTE:
"Adored worldwide and especially in Asia right now, thanks to Rousteing's genius vision and fruitful collaborations, Balmain's modern interpretations of luxury couture are levels up from the competition."
Founded by Pierre Balmain in 1945, Balmain is a French designer brand and luxury fashion house that operates 16 mono-brand stores in New York City, London, Los Angeles, Las Vegas, Miami, and Milan.
Credited with adding a touch of Asian style to Balmain's overall vibe – the Asian market comprises a considerable part of the brand's shoppers – Olivier Rousteing has been directing the French designer name since 2011.
Born into an internet-savvy generation, Rousteing pioneered Instagram marketing with his "Balmain Army" of influencers dressed in the brand's signature military style.
The label is worn by current-day celebrities such as Kendall Jenner, Gigi Hadid, and Kim Kardashian West, and even by computer-generated models like Margot, Shudu, and Zhi.
Balmain B-Bold High-top Sneakers
$740
Balmain Monogram-detail Minidress
$2,550
---
18
/20
Bottega Veneta
ITALY
EDITOR'S NOTE:
"While still reluctant to internet advertising, digital commerce, and influencer media, Bottega Veneta has evolved from a local fashion producer for family and friends into one of the most coveted Italian designer brands of the 20th century."
Bottega Veneta is an Italian designer brand specializing in luxury goods and high fashion apparel, founded in 1966 in Veneto.
The label started to gain popularity when fashion designer and creative director Tomas Maier returned the Italian designer brand to its original identity.
Maier removed logos from the brand's products, highlighted the signature 'intrecciato' (intertwined) weave, and put the accent back on artisanal production.
Maier's changes were described by fashion critics as a powerful infusion of "stealth wealth."
However, the brand's inclusion in the top designer names of this decade is attributed to Daniel Lee, the brand's current Creative Director.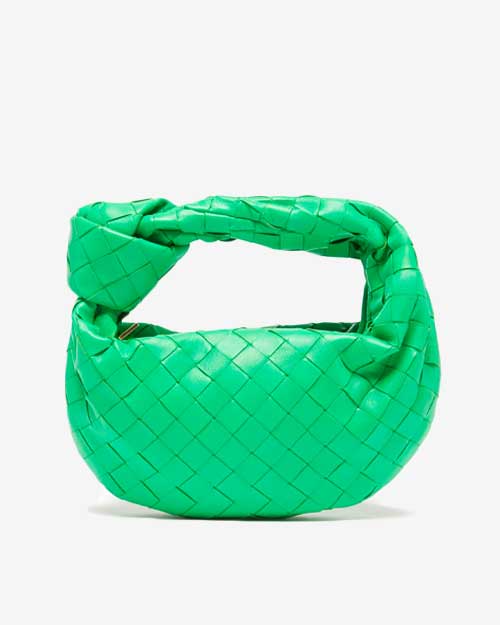 Bottega Veneta Jodie Mini Intrecciato-leather Bag
$2,250
Bottega Veneta Men's Logo-Intarsia Chenille Sweater
$2,150
---
19
/20
Salvatore Ferragamo
ITALY
EDITOR'S NOTE:
"The Italian brand has managed to blend rare craftsmanship and creative innovation, two factors of excellence that the company has developed and nurtured over the years while keeping grounded in its heritage and origins."
Salvatore Ferragamo is an Italian designer brand and one of the world's most-known 'Made in Italy' luxury goods labels.
One of the luxury's most established houses, the Salvatore Ferragamo designer brand specializes in "measured elegance," as Ferruccio Ferragamo, the eldest son of Italy's most iconic cobbler and its current CEO, likes to put it.
The Italian label sells high-quality modern footwear, leather goods, clothing, silk products, leather accessories, and fragrances for men and women.
Salvatore Ferragamo Trifolio Leather Shoulder Bag
$1,750
Salvatore Ferragamo Tonal Gancini Buckle Belt
$460
---
20
/20
Dolce & Gabbana
ITALY
EDITOR'S NOTE:
"D&G is one of the most stylish luxury clothing brands right now, and a favorite brand among Hollywood celebrities, able to deliver an indisputable mix of classic and contemporary, modern looks appealing to all ages and genders alike."
Dolce & Gabbana is an Italian designer brand and luxury fashion house founded in 1985 by designers Domenico Dolce and Stefano Gabbana.
The duo started with a design consultancy and later converted into the "Dolce and Gabbana" label, following the brand's successful debut in 1985, at Milan Fashion Week.
However, the Italian designer brand reached fame after Madonna asked D&G to craft her costume for the "Girlie" world tour and some jewel-encrusted corsets for the Cannes Film Festival.
Although the designers' relationship ended in 2005, they still collaborate.
As The New Yorker puts it, "Gabbana is the eyes to Dolce's hands."
Dolce & Gabbana Animal-print Bustier Crop Top
$945
Dolce & Gabbana All-over Logo Print Shirt
$1,695
---
Designer Brands FAQs
What is Considered a Designer Brand?
Unlike fast fashion brands, high-end designer brands create unique or limited edition pieces, often bought as investments.
Led by the world's best fashion designers, these designer brands create exquisite fashion styles representing one's social status, value, and unique personality.
These famous designer clothing brands are behind the latest fashion trends and styles that premium and fast fashion companies copy season after season.
What Is The Most Popular Designer Brand?
The most famous designer brands of 2022-2023 are the French label Louis Vuitton, the Italian designer brand Gucci, and the French fashion house, Saint Laurent.
Louis Vuitton (France)
Gucci (Italy)
Saint Laurent (France)
What Is The Most Inexpensive Designer Brand?
London-based British label Ted Baker is considered the most affordable designer brand in 2022-2023.
The second most affordable designer brand in 2023 is Kate Spade, New York, and the third most inexpensive designer brand is Tory Burch.
Who Is The Hottest Designer Brand Right Now?
The top 3 hottest designers of 2022-2023 are Louis Vuitton, Saint Laurent, and Balmain.
What Is The Most Expensive Designer Brand?
Valued at around $36 billion in 2022, Louis Vuitton is the most expensive designer brand in the world right now.
Conclusion
There you have it; these are the best 20 designer brands of 2023.
From stylish suits and trendy outfits to cool shirts and chic bottoms, these are the best designer brands of the last century, known for unique style, quality, and famous collections that you need to know.
It is interesting to see some of the top fashion brands of 2022 are missing in 2023 but are expected to return by the end of the year.
The missing names are Christian Louboutin, Vera Wang, Jimmy Choo, Christian Audigier, Michael Kors, Hugo Boss, Tory Burch, Phoebe Philo, Marc Jacobs, and Paul Smith.
But for now, these are the hottest and most popular designer brands in the world in 2023.
Weekly Newsletter
Keep up with the latest in fashion, beauty and style!
Now it's your turn…
Which one of these 20 top designer brands do you see as the most popular, and why?
Which important designer brand do you think we've missed and should include in our next article update?
What are the most important factors you consider when ranking a designer brand?
Please leave your comments below; we always appreciate them and use them to learn, improve, and update these articles.
Comments below, please!



After years of managing hundreds of fashion brands from London's office of a global retailer, Mandy has ventured into freelancing. Connected with several fashion retailers and media platforms in the US, Australia, and the UK, Mandy uses her expertise to consult for emerging fashion brands create top-notch content as an editorial strategist for several online publications.