New fashion startups are launched every day, all over the world.
Founded by tech pioneers, most compelling ideas are supported by accelerators such as 'Fashion for Good', LVMH Innovation, and our friends from Reshape.
Then, when these technologies and business models start to show results, corporate partners kick in: Kering Group, Adidas, Target, Zalando, C&A, Galeries Lafayette, or PVH Corp.
In this article, I'll introduce you to the top 35 fashion startups in 2022.
Why make these 35 fashion startups the best in the world? Their potential; economic and to shift the fashion industry towards a sustainable path.
Some of these fashion startups innovate in VR fashion, digital clothing, AI design and styling, and sustainable materials.
Others create new business models in retail, circular supply chains, innovative advertising, and even recruitment.
Without further ado, these are the top 35 fashion startups to date, the 2022 edition.




1 of 35
FARFETCH
Data-driven Global Fashion Retailer
LONDON
www.farfetch.com
FOUNDER(S) | José Neves
2 of 35
LYST
Fashion Search Engine for Brands, Stores, Products
LONDON
www.lyst.com
FOUNDER(S) | Chris Morton, Sebastjan Trepca, Devin Hunt
3 of 35
DEPOP
Peer-to-peer Social Shopping App
LONDON, UK
www.depop.com
FOUNDER(S) | Simon Beckerman
4 of 35
HOLITION
FOUNDER(S) | Johnathan Chippindale
5 of 35
INTELISTYLE
Artificial Intelligence Powered Stylist Platform
LONDON, UK
www.intelistyle.com
FOUNDER(S) | Kostas Koukoravas and Michael Michelis
6 of 35
SNAP TECH
Visual Search Engine for Fashion
LONDON, UK
www.snap.vision
FOUNDER(S) | Jenny Griffiths
7 of 35
GENOSTYLE
Fashion Styling Analytics
NEW YORK, USA
www.genostyle.com
FOUNDER(S) | Veronica Cabezas, Ricardo Cuervo
8 of 35
SMARTZER
Content Tagging Platform
LONDON, UK
www.smartzer.com
FOUNDER(S) | Karoline Gross
9 of 35
SAME BUT DIFFERENT
FOUNDER(S) | Veronika Harbick, Michael Carlson
10 of 35
THREAD
Personal Styling Platform
LONDON, UK
www.thread.com
FOUNDER(S) | Ben Kucsan, Ben Phillips, Kieran O'Neill
11 of 35
HURR COLLECTIVE
FOUNDER(S) | Victoria Prew, Matthew Geleta
12 of 35
THE FABRICANT
FOUNDER(S) | Kerry Murphy
13 of 35
LOVECRAFTS
Social Marketplaces for Crafting
LONDON, UK
www.lovecrafts.com
FOUNDER(S) | Nigel Whiteoak, Cherry Freeman, Edward Griffith
14 of 35
WARDROBE OF TOMORROW
Sustainable Fashion Marketplace
LONDON, UK
www.wardrobeoftomorrow.com
FOUNDER(S) | Laurenti Arnault, Ru Amiri
15 of 35
GOOD ON YOU
Brand Ethical Rating System
LONDON, UK
www.goodonyou.eco
FOUNDER(S) | Gordon Renouf
16 of 35
REFLAUNT
FOUNDER(S) | Stephanie Crespin
17 of 35
EDITED
Big Data for the Fashion Industry
LONDON, UK
www.edited.com
FOUNDER(S) | Julia Fowler, Geoff Watts
18 of 35
SECRET SALES
FOUNDER(S) | Nish and Sach Kukadia
19 of 35
THE CHAPAR
Fashion Styling for Men
LONDON, UK
www.thechapar.com
FOUNDER(S) | Sam Middleton
20 of 35
GIRL MEETS DRESS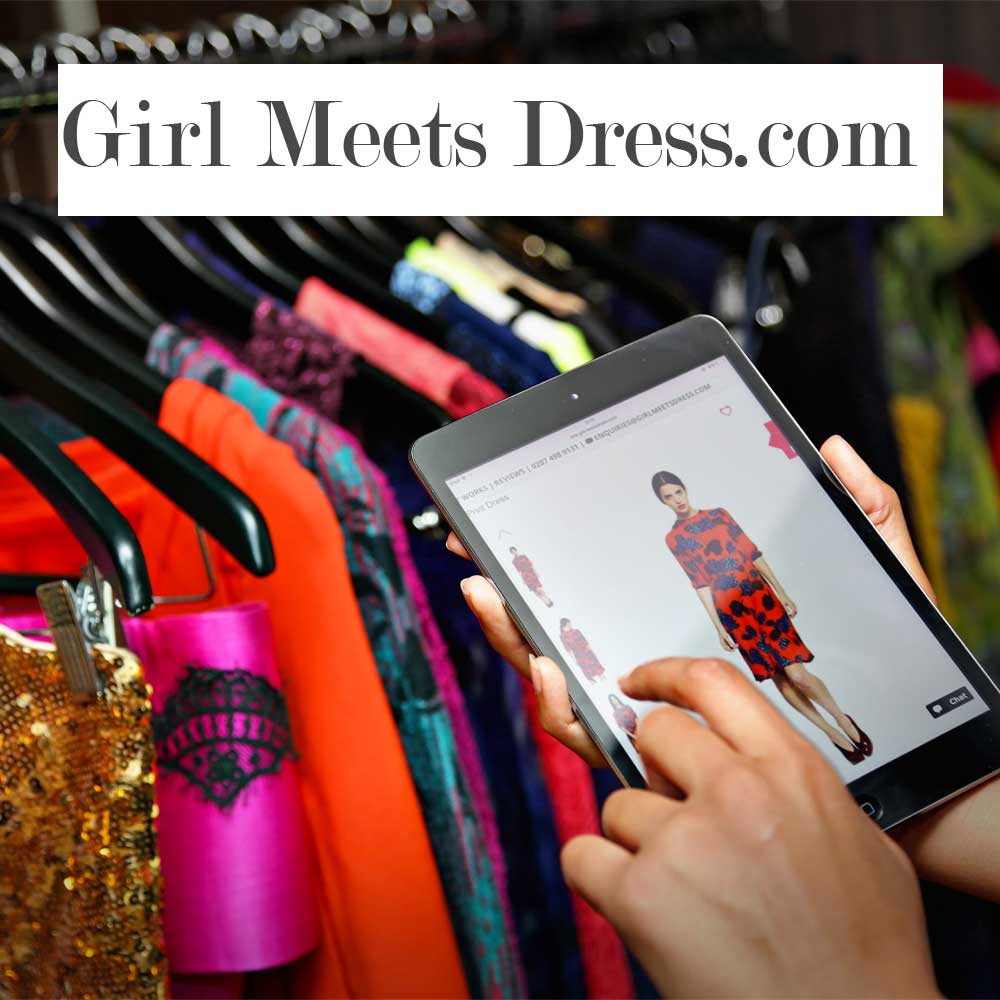 FOUNDER(S) | Anna Bance, Xavier de Lecaros-Aquise
21 of 35
NUJI
Stylish Online Shopping
LONDON, UK
www.nuji.com
FOUNDER(S) | Vincent Thome, Dean Fankhauser, Anton Meryl Nithianandan
22 of 35
WOOL AND THE GANG
FOUNDER(S) | Lisa Rodwell
23 of 35
STAY WILD SWIM
FOUNDER(S) | Natalie Glaze and Zanna Van Dijk
24 of 35
BY LAURA ELLA
Deadstock Sustainable Fashion
LONDON, UK
www.lauraella.co.uk
FOUNDER(S) | Laura Ella
25 of 35
FOR DAYS
Apparel from 100% recyclable materials
LONDON, UK
www.fordays.com
FOUNDER(S) | Kristy Caylor and Mary Saunders
26 of 35
LYLIE'S
E-waste Jewellery
LONDON, UK
www.lylies.com
FOUNDER(S) | Eliza Walter
27 of 35
CUDONI
Luxury Fashion Resale platform
LONDON, UK
www.cudoni.com
FOUNDER(S) | James Harford-Tyrer
28 of 35
REASON TO RENT
FOUNDER(S) | Alice Horwood
29 of 35
HIRESTREET UK
FOUNDER(S) | Isabella West
30 of 30
PRESIZE
Size Assistant for E-commerce
GERMANY
www.presize.ai
FOUNDER(S) | Tomislav Tomov, Leon Szeli
31 of 35
DROPEL FABRICS
FOUNDER(S) | Bradley Feinstein, Simardev Gulati
32 of 35
VIVIDYE
Textile Coloring Technology
SWEDEN
www.vividye.com
FOUNDER(S) | Johanna Nissén Karlsson
33 of 35
THE BOX LONDON
FOUNDER(S) | Natalie Yaffe
34 of 35
TALA
FOUNDER(S) | Grace Beverley
35 of 35
DYECOO
Water-free and Chemical-free dyeing Solutions
NETHERLANDS
www.dyecoo.com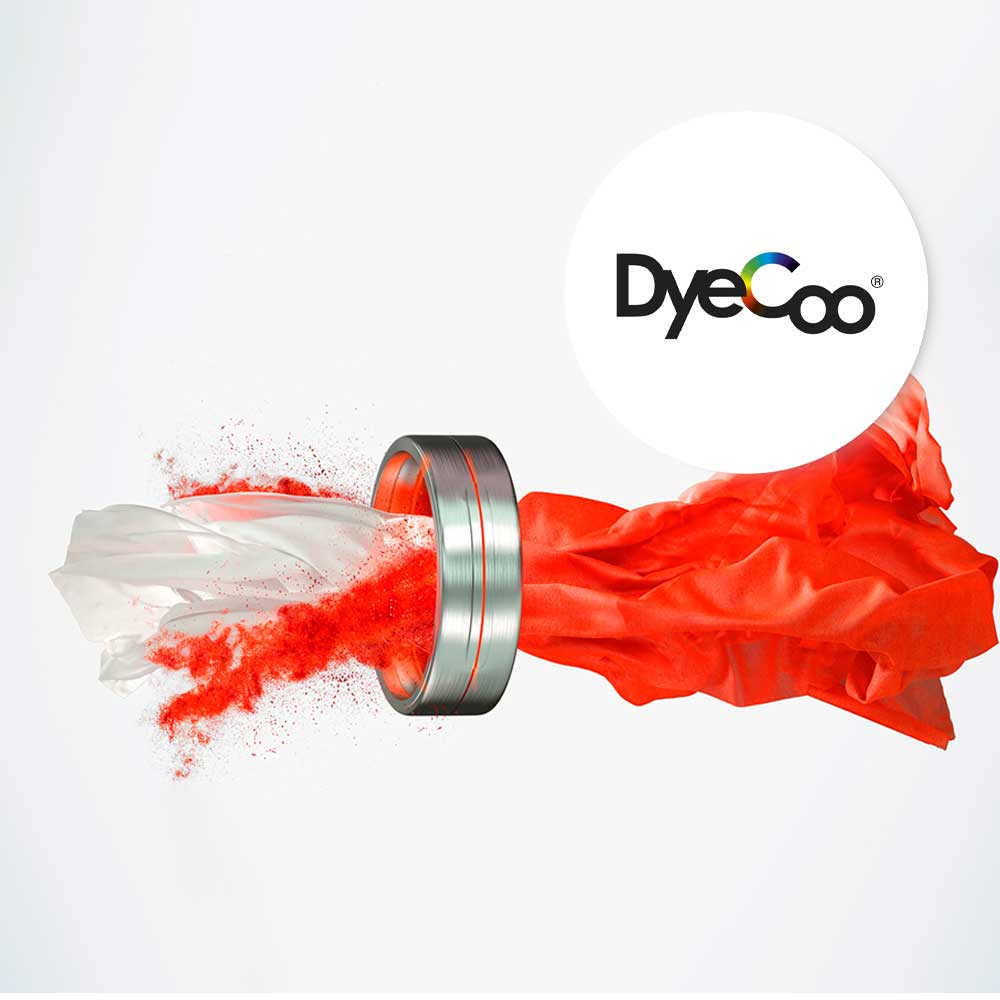 FOUNDER(S) | Reinier Mommaal
Conclusion
If you have your own startup and need financing, know there are several ways you can go about: angel investors, crowdfunding platforms, bank loans, or startup grants.
The idea here is to go for the best funding option that will benefit your startup, at that stage in time.
For example, if you have an angel investor that expects unreasonable control over your business, the closest alternative is either bank or title loans.
Now it's your turn…
Which one of these successful and innovative fashion startups is your favorite and why?
Do you know any other great fashion startups that should be included in this article? Let me know.
Can sustainable fashion startups change the face of fashion? If yes, how?
From all 35 fashion startups in this article, which one is your favorite and why?
Please share your thoughts or comments with us, so other readers like you can benefit from your expertise!