Our list of best streetwear brands covers upcoming designers for stylistically unique and underground collections and the most popular and well-established brands setting the trend in the landscape.
Without further ado, let's discover the world's most coveted streetwear brands blending hip-hop-leaning old-school with luxury-forward new-school.
1
/33
SUPREME
New York, US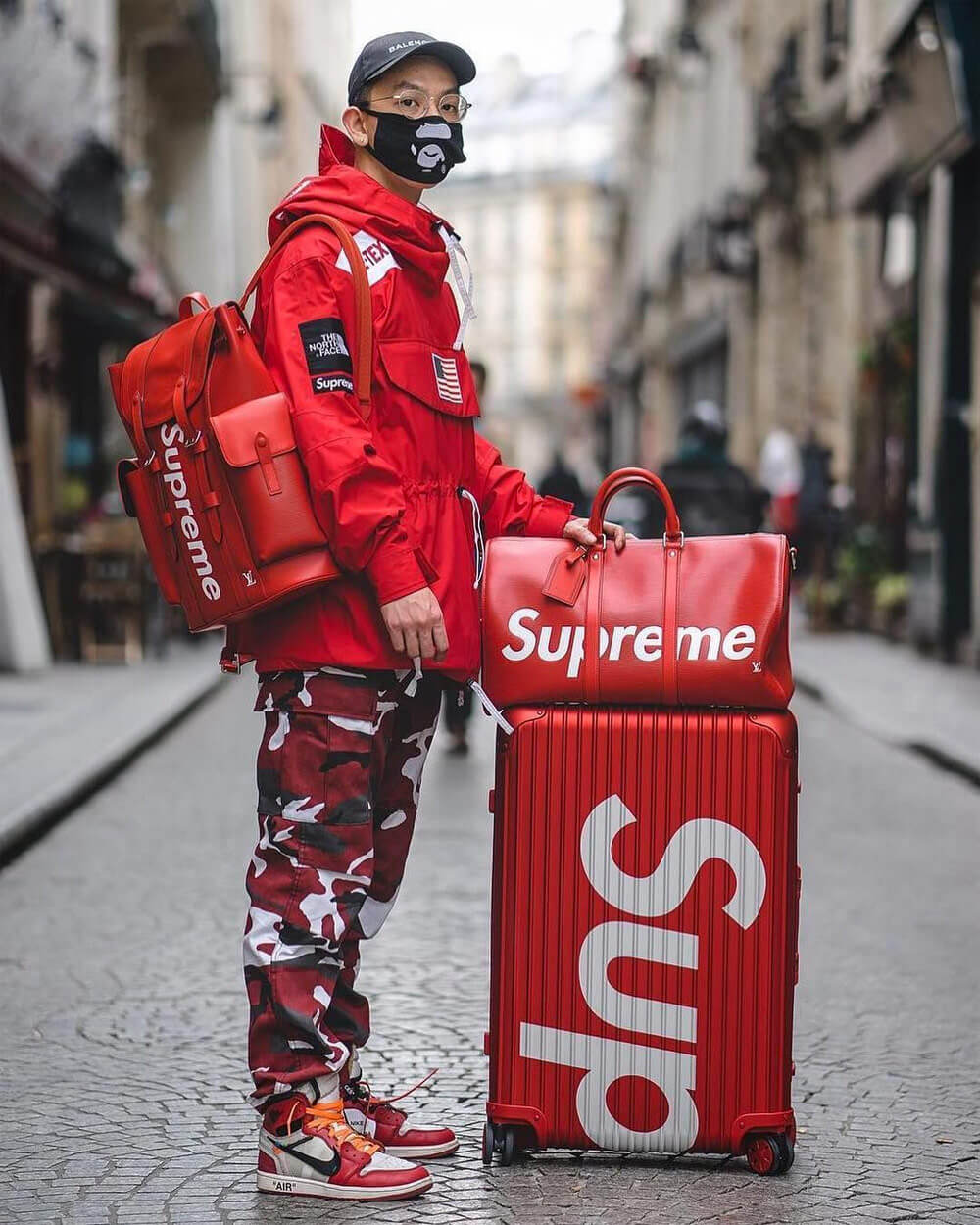 Founded in 1994 in New York's SoHo neighborhood, Supreme is considered one of the most popular streetwear brands ever.
Moreover, marketing experts say that Supreme's logo is sufficient to make any clothing expensive and desired.
Over the years, Supreme has been endorsed by Kanye West, Travis Scott, Mike Tyson, and many more celebs, putting the brand on the top rank of Streetwear brands.
Supreme was started as a small skate label by James Jebbia, to the point of scoring a billion-dollar valuation a few years ago.
The label has an intelligent approach to marketing by launching new items in limited weekly drops.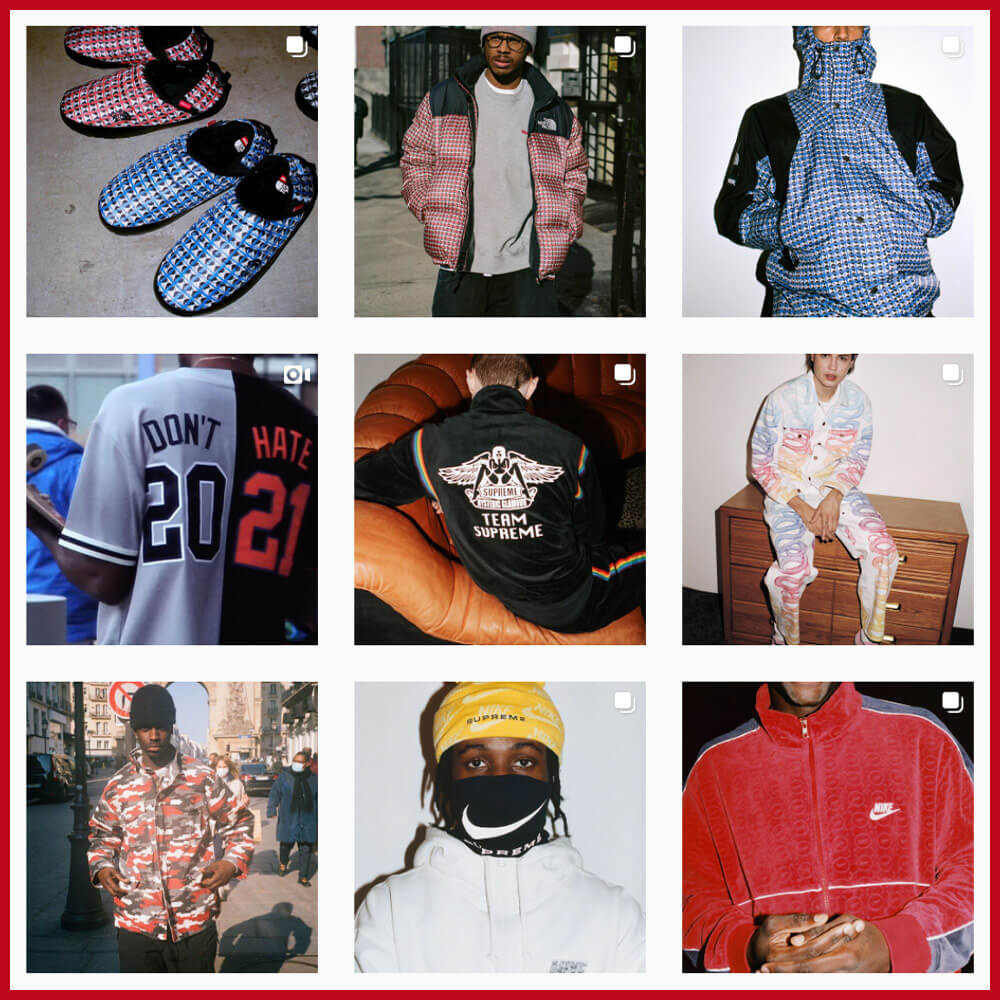 This approach gets customers to form queues around the block, prepared to sleep on the street to have the chance to grab one of the brand's latest releases.
It's a move that has seen the skate brand ascend to one of the most revered names in fashion today, with collaborations with top fashion brands like Rolex and Louis Vuitton.
New York's Supreme is one of the streetwear OGs and a brand that has revolutionized the urban clothing scene by throwing the traditional supply and demand model out of the window.
By collaborating with high-end designer brands, Supreme has etched its name into the fabric of streetwear history.
Nowadays, it is one of the first street clothing brands to elevate streetwear styles to luxury.
The American skateboard and clothing label has graced the backs of fash packs and ballers everywhere, earning its status as one of the most iconic streetwear brands ever.
Reinventing the supply and demand wheel, Supreme drops a limited range of new items weekly.
So you know you'll always be able to update your wardrobe with a fresh take on the OG red and white logo.
2
/33
OFF-WHITE
Milan, Italy
We live in an age when you're just as likely to see streetwear paraded down the runway as the urban youth is rocking you.
It's a shift that has redefined streetwear, and it's fair to say Off-White was one of the few labels responsible for the shake-up.
The brand is the brainchild of Virgil Abloh, one of the best fashion designers of all time.
He was also appointed as the creative director of Louis Vuitton and was considered one of the most influential figures in fashion.
Abloh's own brand Off-White has become one of the hottest streetwear brands on the earth.
But not many buyers know that Abloh cut his teeth working alongside Kanye West and Fendi before launching his label in 2013.
Ever since, Off-White's designer streetwear pieces have been making waves on the couture runways and streets with their bold prints, ironic tags, and high-profile collaborations.
Arguably the engine behind the streetwear's take on the luxury segment, Off-White is now gracing London fashion week's runways and the backs of hype beasts.
Abloh's melding of culture and couture has birthed a streetwear name known for innovative designs and forward-thinking, bold, and distinctive prints.
Moreover, Off-White, a relatively new name to the streetwear style scene, has earned an iconic status through exciting collaborations.
3
/33
STUSSY
California, US
No conversation on the contemporary streetwear scene is complete without paying tribute to Stussy.
Credited as the original streetwear label, Stussy began as a small graphic tee brand in 1980.
After generating a lot of buzz with his tees, The California surfer Shawn Stussy – the label founder – has expanded his design to include surf and skate apparel.
Forty years later, the Cali-born brand became a streetwear empire known for innovative, eye-catching designs and purest streetwear styles.
Stussy started by labeling the bottom of surfboards. Soon the logo was on tees, crewnecks, and hoodies.
Since its launch in the 80s, Stussy's stunning graphics have gained immense popularity, transferring into a wide range of streetwear the brand offers.
The brand branched out into surf and skate apparel, becoming the first recognized streetwear label and laying a foundation for future generations.
Although Stussy, the designer, is no longer involved with Stussy, its offerings are still top merch, including its rare selection of camp-collar shirts.
And if Shawn Stussy hadn't surfed his way into the 1980s fashion through his t-shirt business, today's fashion landscape would be very different.
Modern Stussy is a driving force in the streetwear couture scene by providing forward-thinking designs while always remaining true to its Californian roots.
4
/33
NOAH NYC
New York, US
EDITOR'S NOTE:
"Streetwear for grown-ups. Compared to Supreme, Noah has a slightly preppier take on the freewheeling skater aesthetic."
Shop at GOAT
What do you do when you hit your mid-twenties and start to wonder whether or not you should still be rocking an oversized hoodie and Air Jordans at your age?
Of course, you start shopping at Noah NYC!
Noah was launched by one of the most talented design directors Brendon Babenzian who worked for Supreme for over a decade.
Compared to Supreme, Noah has a slightly preppier take on the freewheeling skater aesthetic he helped make a look in the first place.
Last year, Noah collaborated with Adidas and revived classic streetwear shoes.
According to Brenden Babenzien, Noah is streetwear for grown-ups.
Noah has everything, from corduroy caps and collegiate sweats to Oxford shirts and tailoring with a twist.
5
/33
VETEMENTS
Zurich, Switzerland
Vetements is founded by Demna Gvasalia, a Georgian fashion maverick who now sits at the helm of Balenciaga,
The luxury brand proves streetwear has thoroughly infiltrated the once-exclusive world of high fashion.
Recognized as one of the top fashion brands for its innovative and highly diverse designs, Vetements has taken runway couture and brought it to streetwear chic.
Vetements' streetwear pieces are as divisive as they come.
The label is known for causing a stir in the broader culture through ironic designs and tongue-in-cheek garments.
Remember that DHL T-shirt ticketed for over £300? Fashion or farse? You decide.
6
/33
AWAKE NY
New York, US
Here's another streetwear brand launched by Ditto Angelo Baque, another former Supreme director.
The founder named his brand Awake NY and finds inspiration in the latest streetwear trends to design standout graphics.
Some of the most anticipated pieces from Awake NY streetwear apparel in 2023 are bomber jackets, statement hoodies and sweatpants, and edgy jeans.
In particular, Awake NY's latest signature clothing collection fully uses designers' streetwise awareness.
7
/33
PALACE
London, UK
If someone asks which streetwear brand is most popular in the UK, the answer is Palace.
With a proper British style, even though it was launched just in 2009, Palace has made a good name in streetwear couture.
Lev Tanju started the cheeky, subversive label to become Supreme's spiritual successor (the brand's US stores were some of Palace's first stockists).
However, the British brand has a take on skate culture that's all of its own.
Within the next ten years after its launch, Palace has become the UK's most prominent skateboarding and streetwear label.
A skate label with a sense of humor (not to mention a knack for whipping hypebeasts into a frenzy), Palace has been putting the UK firmly on the streetwear map since 2010.
The London-born brand has achieved a hype level similar to its transatlantic counterpart, Supreme.
After taking cues from sportswear kings – namely Adidas and Reebok, Palace's logo has become one of the most recognizable signifiers.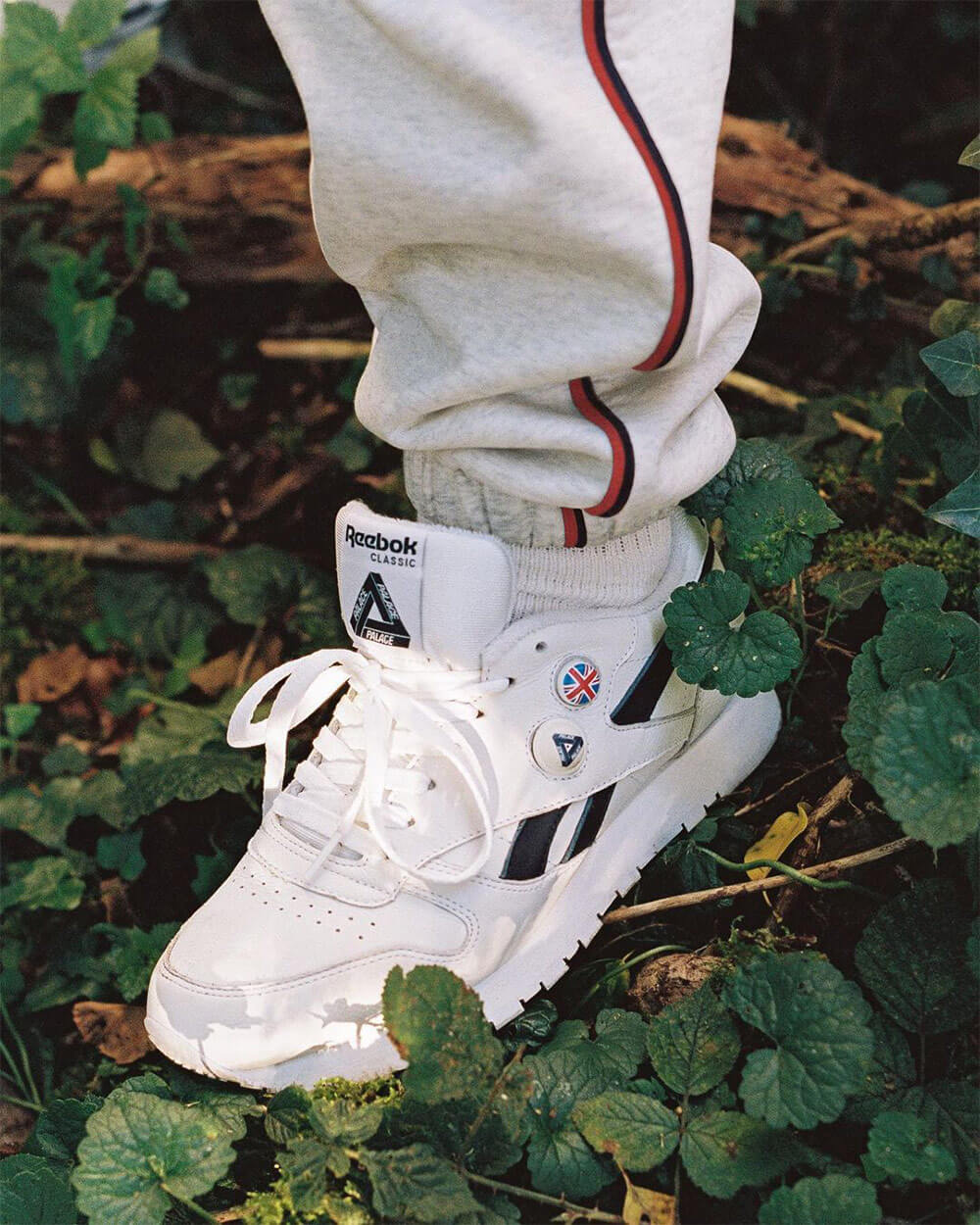 The USP of Palace is its sporty aesthetic; think tracksuits, baseball caps, and the occasional snakeskin loafer and smoking crop jacket thrown in the mix too.
Safe; however, it is not. So don't be surprised if you occasionally see the odd snakeskin loafer or smoking jacket crop up.
8
/33
NEIGHBORHOOD
Japan
Although founded by an American designer, the Neighborhood streetwear brand is crazy famous in Japan.
The longtime streetwear vet crowd adores the Japanese fashion brand, often mentioned in their discussions about the rise of streetwear and other prominent brand names.
The brand frequently collaborates with casual streetwear brands such as Converse, Dr. Martens, and watch brand Timex.
The label's overall aesthetic is smart casual, dark, and unique; think moody streetwear, clubbing ready, with a 'don't care' vibe all around.
9
/33
HERON PRESTON
New York, US
Heron Preston, a founding music and fashion collective member, followed in his fellow members' footsteps, Virgil Abloh and Matthew Williams, and launched his namesake streetwear label.
Since launching HPC Trading Co. in 2016, Preston's brand has become known for its genre-bending and unpredictable streetwear designs.
Heron Preston's label has become one of the most influential forces in contemporary fashion while retaining a cult-like status.
Think oversized cuts, quirky motifs, and signature bright orange branding.
10
/33
OBEY
California, US
The artist Shepard Fairey founded Obey Streetwear in 2001 as an extension of his artistic works.
With deep roots in skating and punk countercultures, Obey has reached popularity by incorporating activism into its clothing.
The brand's creations align with Fairey's populist views and serve as another canvas to convey his agenda.
The label has been trendy since its inception and remains a staple of the streetwear industry.
11
/33
BRAIN DEAD
Los Angeles, US
Kyle Ng launched Brain Dead as a creative collection of artists and designers from all over the world.
Since then, Brain Dead has become one of the hottest streetwear labels in town, collaborating with a 'who's who' in the streetwear scene.
The label has collaborated with big names, including APC, Carhartt, and The North Face.
These collabs covered covetable pieces that charter the brand's signature doodling and scribbled graphics.
12
/33
HUF
San Francisco, US
Deeply rooted in the heart of streetwear culture, HUF got its start in the early 90s.
Following a stint with Stussy, New York native Keith Hufnagel launched his namesake label in San Francisco.
Since then, the brand has only gone from strength to strength to become a one-stop shop of all things skate and surf.
Now stocked worldwide, HUF is considered one of the most iconic streetwear labels of modern times.
13
/33
CARHARTT WIP
Michigan, US
Who'd have thought that a brand set up to equip the blue-collar workers of North America in the 1800s would one day mutate into every streetwear aficionado's go-to label for urban wardrobe essentials?
Carhartt WIP (WIP = Work In Progress) is the cooler European cousin of Detroit's workwear stalwart Carhartt.
Since the sub-label launched in 1994, it has transformed the brand from a purveyor of grubby overalls to the backbone of all the "coolest kids" clothing collections.
Combining the rugged quality of heritage Carhartt with an eye for contemporary design, WIP has earned a spot as one of the world's greatest streetwear brands.
If you hail from the States, you may still think of Carhartt as a workwear brand.
However, the label's UK division is perceived as a streetwear staple, quickly being recognized all over Europe.
Moreover, its English version differs from its American cousin in its streamlined silhouettes.
The UK label also features more contemporary streetwear cuts with a skate-centric direction.
14
/33
BAPE (A bathing ape)
Tokyo, Japan
BAPE is one of the most famous Original Gangster players in the Japanese streetwear movement.
Founded in Ura-Harajuku, Tokyo, in 1993 by Nigo (real name Tomoaki Nagao), A Bathing Ape (or BAPE) has become known as the place to go for, especially if you're after off-kilter streetwear with a Japanese touch.
DJ and fashion designer BAPE's founder is a cult figure.
His obsession with sneakers, toys, and in-your-face graphics has seen his label become one of the most recognizable streetwear brands.
BAPE's quirky and colorful shark hoodies with eccentric design motifs gained tremendous popularity and symbolized alternative street fashion.
Nigo's bright, multi-colored camouflage prints and shark hoodies zip right up over the wearer's face are extraordinarily well-received in men's streetwear fashion.
The use of bold design motifs has made the label popular with teenage hypebeasts worldwide, while older streetwear fanatics tend to stay clear.
If you're searching for a killer streetwear brand with a bit of Japanese fusion, then A Bathing Ape should be at the top of your checklist.
15
/33
AIMÉ LEON DORE
Queens, US
Queens native Teddy Santis launched Aimé Leon Dore in 2014 as a way of communication style through streetwear language.
After a few initial and critical co-signature launches, the label's gone from success to success to (yep) another success.
To date, no brand elevates affordable streetwear quite like ALD.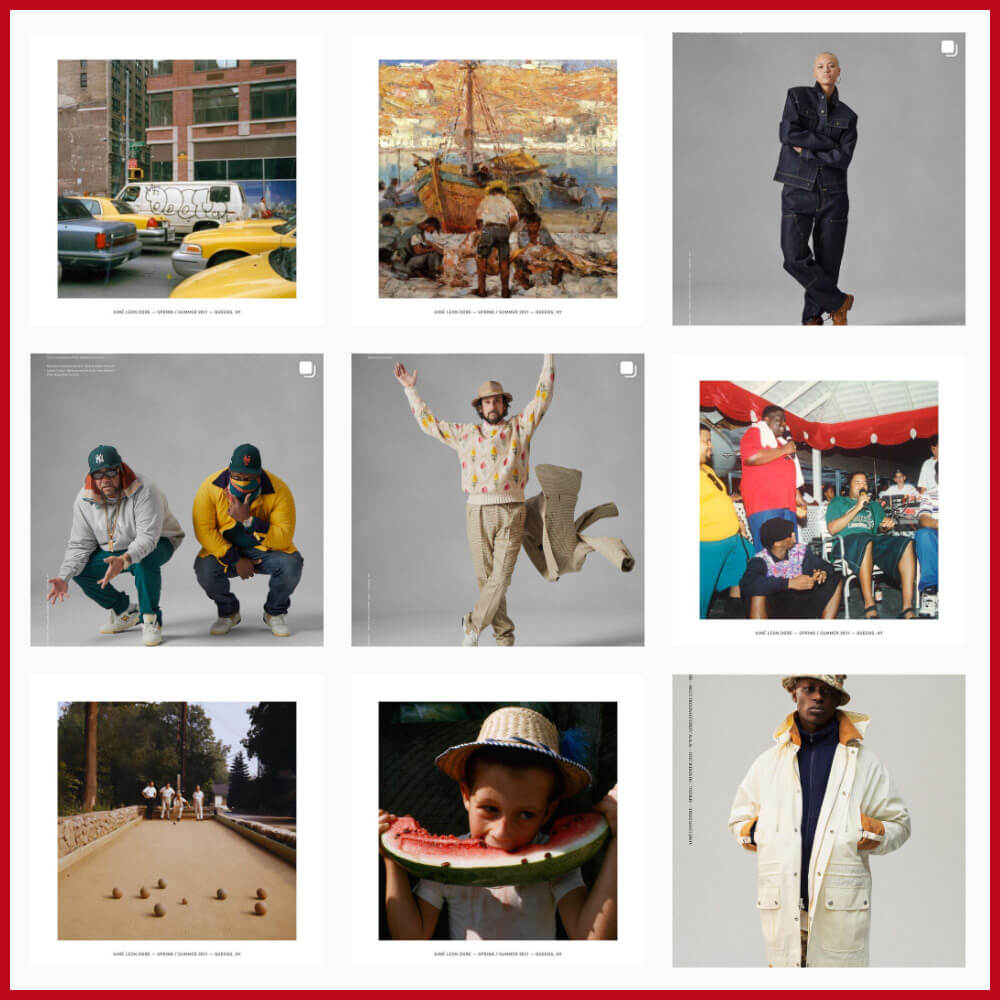 Santis imbues each collection with a retro nostalgia touch that feels equally fresh.
The designer does this by filtering his singular take on throwback style through particular inspirational touchstones that always look like something new.
16
/33
BILLIONAIRE BOYS CLUB
Tokyo, Japan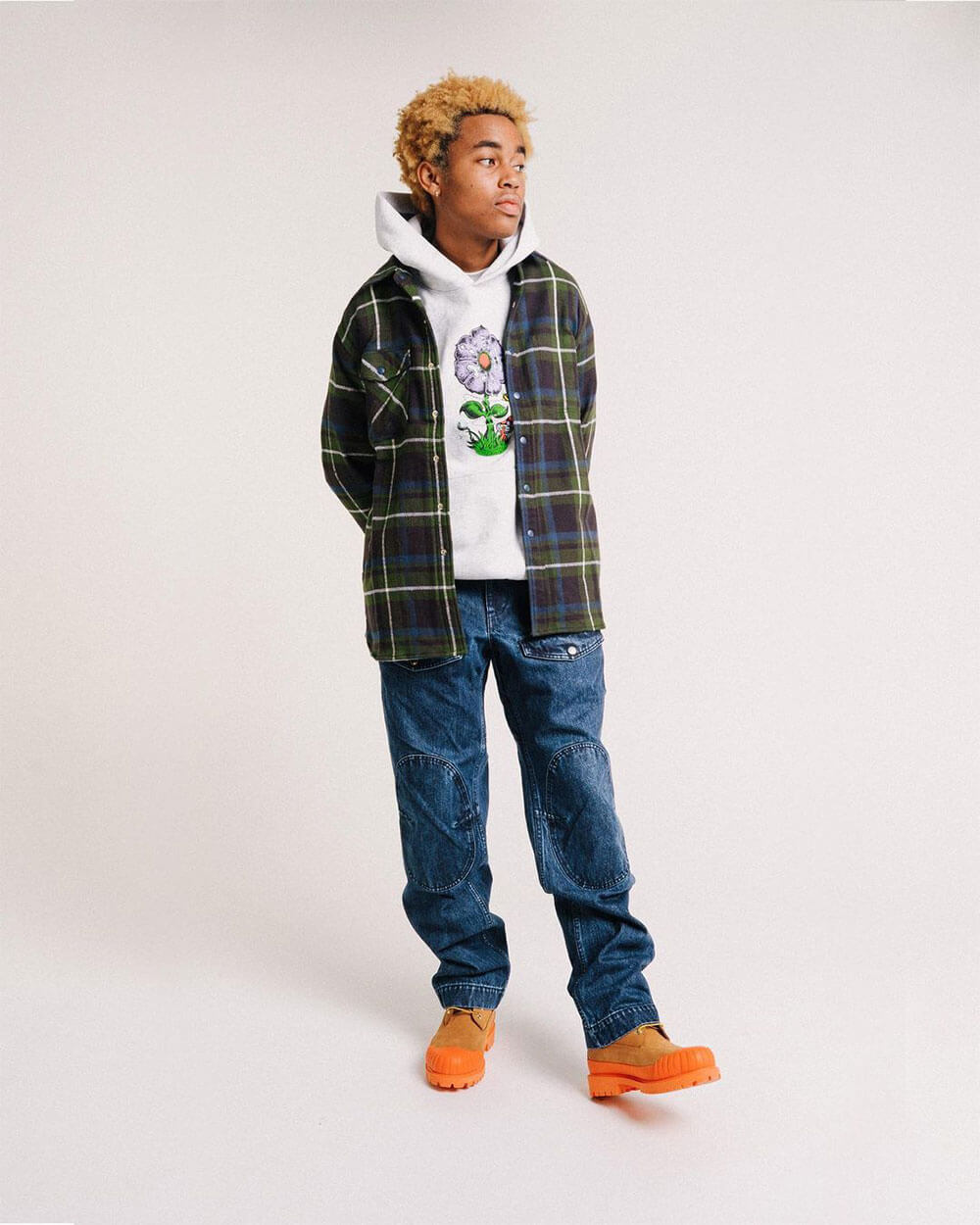 Founded by Pharrell Williams, it's no surprise Billionaire Boys Club earned its status as a streetwear legend so quickly.
With 'outer space' being a significant influence for many designs, Pharrell has been known to source materials directly from NASA.
The brand has a playful, colorful, unique, and all-around relaxed effect, while some looks are straight out of the 90s fashion.
Sk8thing, the brains behind Cav Empt designed the brand's logo.
The label markets rare collections of tees, jackets, and hoodies.
Pharrell also launched a sister label, Icecream, which houses women's streetwear.
17
/33
CAV EMPT
Tokyo, Japan
Cav Empt is a streetwear brand championed by those who outgrew Supreme's box logo hoodies and went looking for a new, fresher, and more exciting streetwear brand.
With an emphasis on unique prints, practical detailing, and futuristic styling, this Japanese label has taken Europe and the US by storm.
Sk8thing created Cav Empt – you may know him as the brain behind the iconic graphics of Human Made, Billionaire Boys Club, Ice Cream – and music industry veteran Toby Feltwell.
The brand's unique garments have made this Japanese streetwear king one of the most sought-after names in this post-streetwear age.
18
/33
GOSHA RUBCHINSKIY
Moscow, Russia
Russian photographer-slash-designer Gosha Rubchinskiy's name doesn't exactly roll off the tongue.
While the designer's eponymous label is tricky to pronounce (it's goh-shah rub-chin-skee), the name hasn't stopped it from becoming one of the most talked-about labels in streetwear fashion.
Rubchinskiy earned his peers' respect early on and was taken under the wing of Comme des Garçons' Rei Kawakubo, who now assists in producing his seasonal collections.
Embodying post-soviet youth through sport and skate-influenced designs and the use of unconventional models, this eponymous label has become one of the most talked-about streetwear brands.
19
/33
10.DEEP
New York, US
Launching its first foray into streetwear in 1995, 10.Deep has cultivated a rep for producing some of the highest quality gear on the market.
Scott Sasso, the brand owner, is a true master craftsman and one of the most respected designers in urban clothing brands.
10.Deep is known for its versatile range of seasonally-themed street-savvy apparel.
Think military jackets, camouflage blazers, cowl-neck sweaters, and Letterman jackets.
20
/33
PATTA
Amsterdam, Netherlands
Patta is the brainchild of two veteran players in Amsterdam's hip-hop scene.
The pair decided to channel their love of sneakers, music, and streetwear into a store housing all their favorite gear.
Patta's logo was printed onto a small batch of tees for family and friends in the early days.
But, as demand grew, the idea became a fully-fledged in-house brand.
The focus is on big logos, loose cuts, and vibrant colors, with seasonal collections routinely flying off shelves in no time at all.
21
/33
KITH
New York, US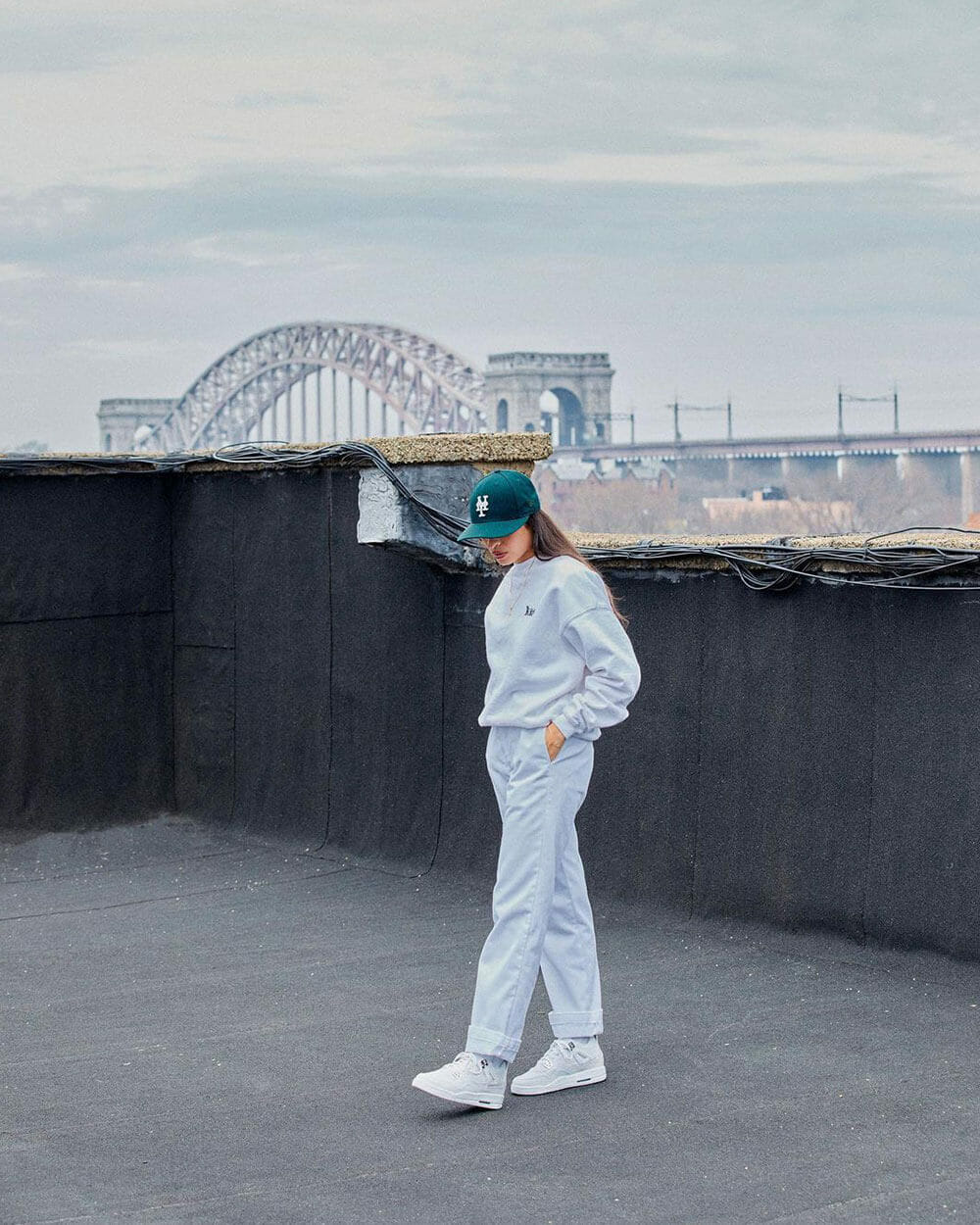 Kith is a streetwear giant known for collaborations with some of the biggest names in the world of men's and women's sneakers and streetwear.
Featuring logo-heavy urban garments and limited-run collaborations with some unexpected brands, this is a streetwear brand you can't miss.
In the past, Kith has joined forces with names as obscure as Bugaboo, the luxury pram manufacturer, and Coca-Cola.
The label recently teamed up with Tommy Hilfiger to produce a nostalgia-laden capsule collection for AW18.
22
/33
CDG PLAY
Tokyo, Japan
Comme des Garçons is a fashion house renowned for outlandish designs and bizarre runway shows.
However, the label's Play imprint is known for quite the opposite.
Featuring the iconic bug-eyed heart logo, CDG Play's output instead focuses on simple staple items like Breton tops, hoodies, and logo tees.
There's also a long-running collaborative effort with Converse.
The Converse collaboration has seen Rei Kawakubo's brand put its stamp on the Chuck Taylor All-Star 70.
It has also created one of the most popular streetwear shoes in the process!
23
/33
UNDEFEATED
Los Angeles, US
Undefeated is a premium sneaker and streetwear boutique oozing that east-coast American streetwear aesthetic.
Based in Los Angeles, California, it has quickly become the go-to destination for street-style pieces and gear worldwide.
Founded by James Bond and Eddie Cruz, Undefeated frequently collaborates with A Bathing Ape, Champion, Neighborhood, Wtaps, Adidas, ASICS, Converse, Nike, and Vans.
24
/33
THE HUNDREDS
Los Angeles, US
Above all, the guys over The Hundreds do 'streetwear things' differently.
Not only do they run a streetwear brand, but their site is also a media platform dedicated to street culture worldwide.
Based in Cali, the label was founded in 2003 by Bobby Kim (Bobby Hundreds) and Ben Shenassafar (Ben Hundreds).
Maybe not one of the cheap streetwear brands out there, the label's offering includes fashion handbags, T-shirts, denim, wovens, fleece, headwear, and outerwear.
25
/33
WTAPS
Tokyo, Japan
Hard-to-pronounce names are ten a penny in the fashion world, and if you thought streetwear was going to be any different, you'd be sadly mistaken.
According to the Japanese label's creators, WTAPS is pronounced 'double taps.'
However, we're not quite sure where they got that from.
WTAPS comes from a military term that pretty much means kill shot, and the aesthetic is much simpler than its name suggests.
But the brand's name isn't the only thing military-inspired.
The label features baggy cuts, soldiery workwear influences, and Japanese utilitarian styling.
Think of army green, cargo pants, loose-fitting hoodies, in a modern preppy style.
26
/33
A COLD WALL
London, UK
When thinking of British brands, heritage names spring to mind instead of genre-bending Haute streetwear.
But that's set to change with London-based A-Cold-Wall going from strength to strength in recent years.
Designer Samuel Ross's trailblazing imprint straddles the line that divides avant-garde and wearable, earning him nods from several industry heavyweights.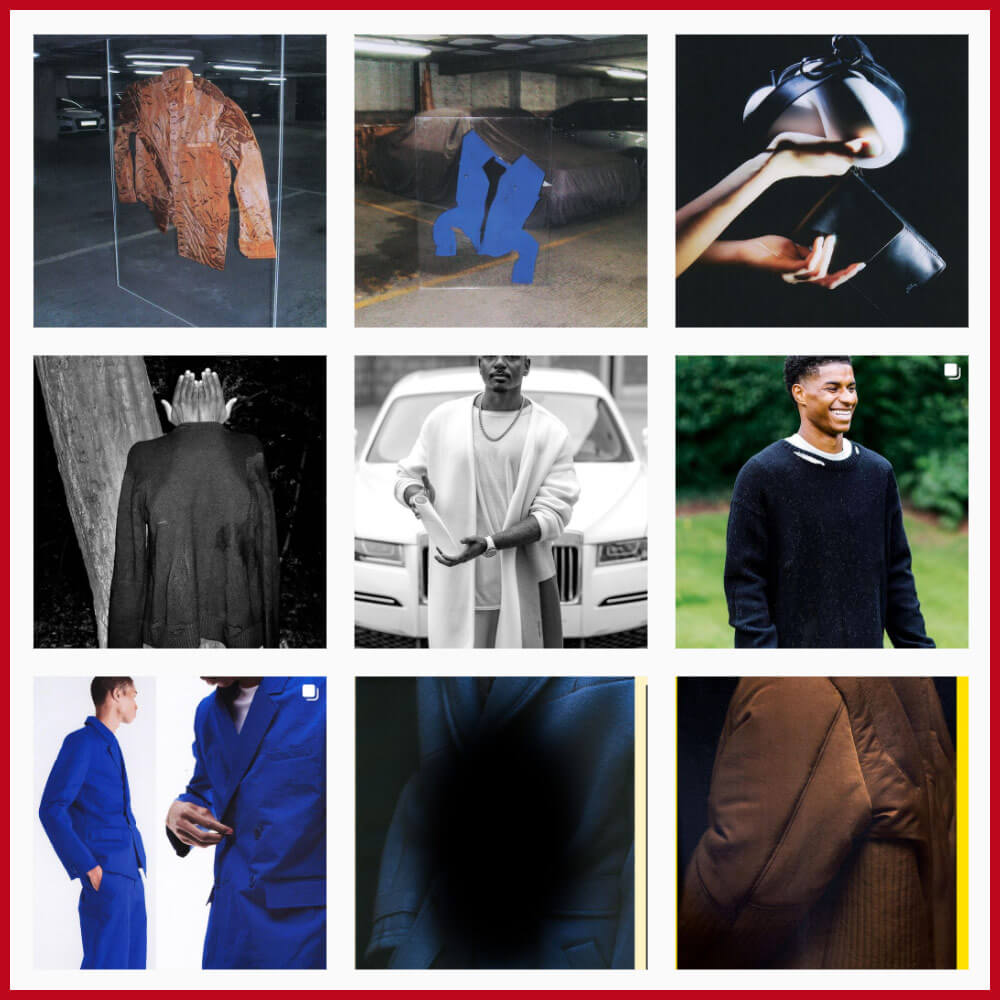 His label's designs employ utilitarian silhouettes and rare fabrics to create fashion-week-worthy streetwear.
Oh, and he's not opposed to sending the odd naked model down the runway, either.
A-Cold-Wall also has built a reputation as a genre-bending brand by merging the lines between high-end couture and street-style casual wear.
27
/33
UNDERCOVER
Japan
Undercover's weirdly wonderful designs and next-level graphic print T-shirts made it a pillar of the ultra-hip Ura-Harajuku scene in '90s Tokyo.
Nowadays, Undercover is one of the most respected fashion-leaning labels in streetwear and a favorite among those in the know.
When he was younger, the brand's founder, Jun Takahashi, was profoundly influenced by the UK punk scene, which inspired some of his most daring designs.
Aside from that, Undercover produces fashion-forward luxury sportswear in collaboration with Nike under the Gyakusou name.
Launched in Tokyo during the 90s, Undercover has become the industry's most prominent and respected streetwear label.
The staples of Undercover are quirky tees splashed with over-the-top printed graphics.
28
/33
CACTUS PLANT FLEA MARKET
Anonymous
Want to know the fastest way to create a successful streetwear/hypebeast brand?
Partner with Cactus Plant Flea Market (lather, rinse, repeat).
The intentionally enigmatic label, founded by Cynthia Lu in 2015, has lent its signature DIY typography and smiley face motif to Nike and just about every other major player in the streetwear space.
Cactus Plant Flea Market represents a notable standout by a WOC in a male-dominated fashion segment.
Known for everything streetwear and beyond, the brand is particularly sought after for its techwear for women and cyberpunk clothing styles.
29
/33
GOLF WANG
Los Angeles, US
Golf Wang is an American streetwear brand established in 2011 by American musician Tyler, the Creator.
Golf Wang's name originates from his Los Angeles-based musical collective, Odd Future Wolf Gang Kill Them All (OFWGKTA), or Odd Future for short, of which Tyler was a co-founder.
Golf Wang has expanded beyond the Odd Future affiliation and has established itself as a name in the fashion industry, known for vivid visual aesthetics.
The brand offers streetwear clothing, footwear through Golf le Fleur, jewelry, and other related products.
Golf Wang is Tyler's outlet to express his singular take on the skate-rat look he made mainstream, now updated to reflect his maturation as an artist and a man who gets off perfect fits.
30
/33
THE NORTH FACE
San Francisco, US
The North Face is an American outdoor recreation products company that produces outdoor clothing, footwear, and equipment.
Founded in 1968 to supply climbers, its logo draws inspiration from Half Dome in Yosemite National Park.
By the late 1990s, the label had expanded beyond outdoor enthusiasts, and in the 2000s, it became a streetwear style symbol.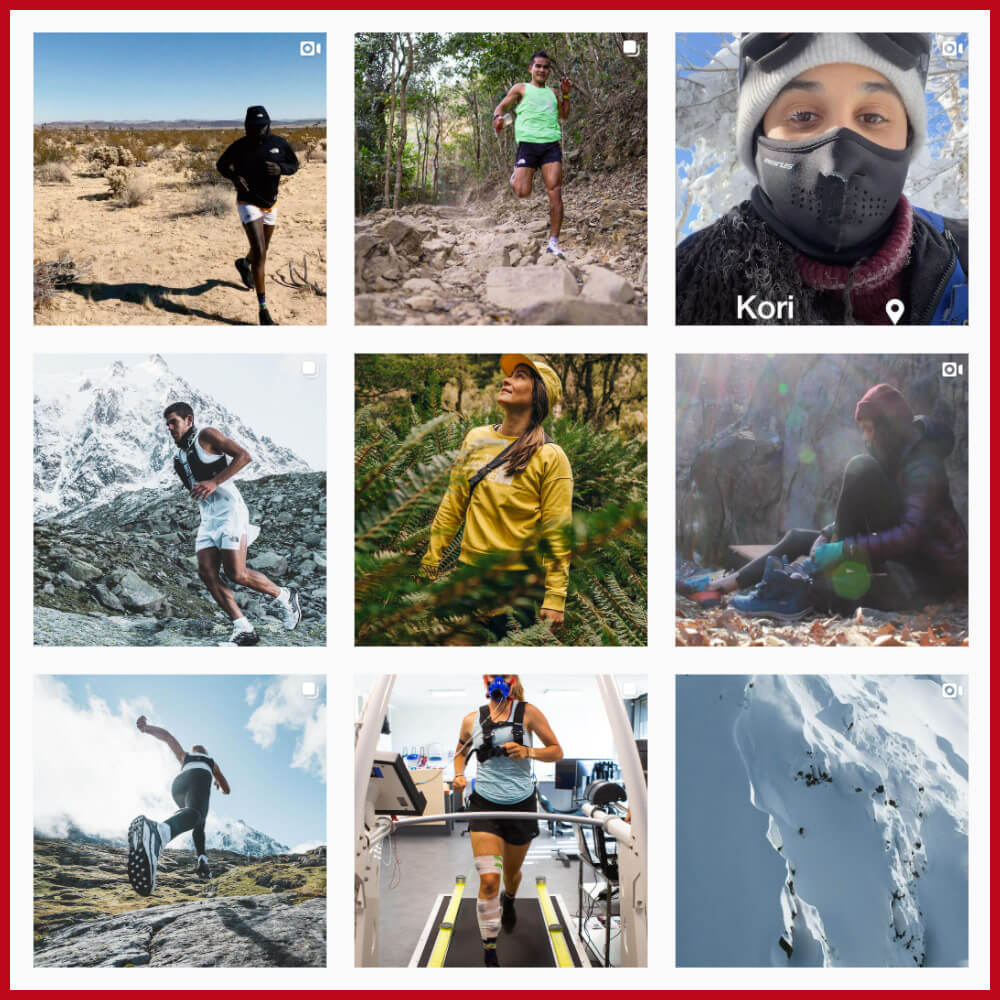 Nowadays, The North Face is regarded as the best mountaineering brand of streetwear brands.
Over the years, the brand has collaborated with several streetwear brands, such as Supreme.
It has also helped new labels, such as the Japanese "Purple Label" line, gain recognition and followers.
31
/33
NIKE
United States
Nike is one of the Original Gangster brands famous for streetwear and sports couture.
No sneakerhead can ignore Nike's beloved logo as, throughout the years, the brand has evolved into a modern giant, always up to date with fashion trends.
The brand has collaborated with other consecrated streetwear brands such as Off-White and Patta and has successfully launched some of the best street style pieces.
Sneaker culture is a massive part of streetwear, and any sneakerhead worth his or her salt will tell you that ole Swoosh is the most respected label in the game.
A fair share of its success is the masterful work of footwear designer Tinker Hatfield, who created some of the brand's most iconic silhouettes, including the Air Max 1, MAG, and countless Air Jordans.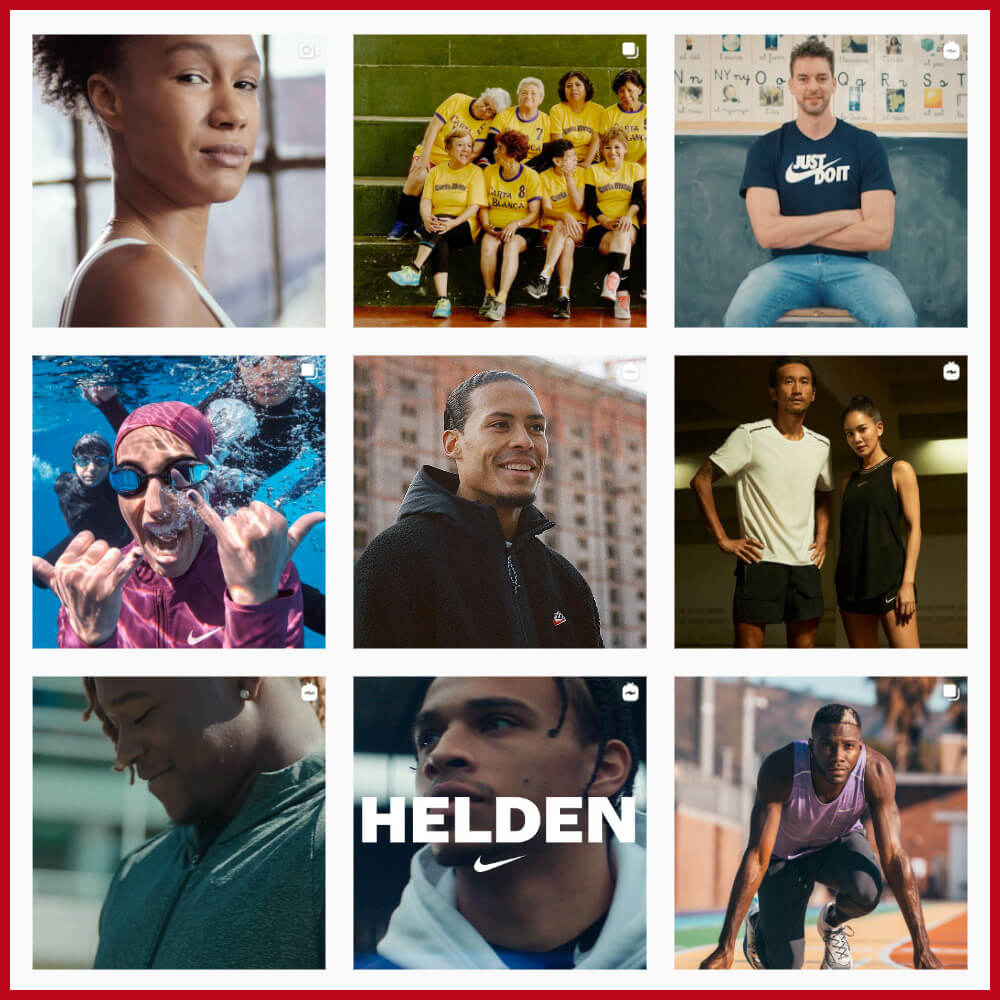 There's also an intelligent approach to unique partnerships to be thanked.
The brand established itself as one of the leading names in this difficult-to-please, stylistic scene via a long list of exciting collaborations.
With no sign of slowing down, it looks like Nike will be rocking the streetwear stage for many years.
32
/33
ADIDAS
Germany
The iconic three-stripe sneaker has been stomping its place firmly on the street-style pavement thanks to its popularity in the 80s and 90s.
As an OG sports label, Adidas is one of the top street-style brands.
The German sportswear label is responsible for gifting us Kanye West's Yeezy line of sneakers and Pharrell William's NMDs, amongst many other celebrity collaborations.
The Yeezy Boost range, designed with Ye, produced some of the most talked-about and sought-after shoes in recent history.
It also helped to put Adidas firmly on the streetwear map.
Nowadays, Adidas' streetwear kicks appear on the world's best sneaker websites.
And now, with the 1990s footwear trend in full swing, 'Three Stripes' place within the scene is only becoming better established.
33
/33
NEW BALANCE
Boston, US
Who are the real winners of streetwear's explosive popularity over the last few years?
Sportswear giants like Nike, Adidas, and New Balance have benefitted from the movement's sudden rise.
But, from all, New Balance stands atop by borrowing some of its design chops, often in the form of sold-out collaborative collections.
From its vegan sneakers to retro dads trainers, New Balance has always been spot-on regarding the latest fashion trends.
Weekly Newsletter
Keep up with the latest in fashion, beauty and style!
Now it's your turn…
Which one of these streetwear brands is your favorite and why?
Do you wear Japanese, Korean, or Chinese streetwear brands? If yes, which ones?
Who will be the king of streetwear brands in 2023, and why?
Are there other hype streetwear labels missing from this list that you would like me to add?
Please leave your comments below so others can benefit from your expertise.



After years of managing hundreds of fashion brands from London's office of a global retailer, Mandy has ventured into freelancing. Connected with several fashion retailers and media platforms in the US, Australia, and the UK, Mandy uses her expertise to consult for emerging fashion brands create top-notch content as an editorial strategist for several online publications.