The Best Fashion Shows Of The Last Century
Knowing the best, biggest, and most popular fashion shows is a must if you are a fashion lover or part of the fashion industry.
Covering the top fashion events over the last century, these are the most well-known fashion events worldwide.
Every fashion event below will take you on an incredible journey: the best fashion runways, the top fashion shows, the most prominent fashion spectacle; we have them all.
Discover the world's best fashion runways, fabulous fashion designers, high-end, luxurious brands, and stylists in this article covering the most fashion shows ever.
Most Popular Fashion Shows of All Time
A Brief History Of Fashion Shows
The origin of modern fashion shows began in the late 1800s with private fashion events assorted with canapés and tea.
Mostly home-bound parties, these minishows aimed to present and market the couturier's latest creations to a handful of wealthy clients.
The audience paid little attention to the surrounding settings and more to the glamorous and extravagant garments worn by ad-hoc models.
There were no smartphones, social media, or the Kardashians "breaking the internet"; just hand-picked fashion editors, industry professionals, and fashion buyers.
Starting with the 60s, the demand for 'ready-to-wear' began to point toward a future of fast fashion and a transition from traditional homemade parties to televised fashion shows.
Organized by high-end department stores as a way to elevate reputation and increase sales, discreet home catwalks were replaced by on-stage fashion shows.
Hosted in the world's fashion capitals, with models free-flowing to the sounds of 'energetic' musical styles, these fashion shows were open only to the industry's most famous buyers, retailers, and media outlets.
in the 2000s fashion, with the help of technology, fashion shows became novel ways for fashion brands to honor the past, celebrate the present, and unveil the future.
Nowadays, contemporary fashion shows are broadcasted over the internet as a medium of live entertainment that allows millions of people to watch and engage in real-time.
---
1
/30
VERSACE
Autumn/Winter
1991
If there ever was a fashion show that had the power to break the internet before the internet existed, this is it.
For the brand's autumn/winter 1991 show, Gianni Versace sent Naomi Campbell, Christy Turlington, Linda Evangelista, and Cindy Crawford arm-in-arm down the runway.
Arguably the best fashion models of all time were lip-syncing to George Michael's "Freedom! '90", in an iconic 90s fashion moment that catapulted the models into the realms of superstardom ("We don't wake up for less than $10,000 a day," Evangelista later told Vogue).
The models looked powerful as they walked down the runway in their leather suits, ranging from pastel mini-coat dresses to black bondage straps with lace and gold jewelry.
Gianni's concepts – once relegated to dungeons and bedrooms – became the center stage for socialites and fashion connoisseurs to wear in public.
The Italian designer's pieces were for women interested in dressing with boldness, unafraid to shock onlookers with their sexuality.
---
2
/30
CHANEL
Spring/Summer
1994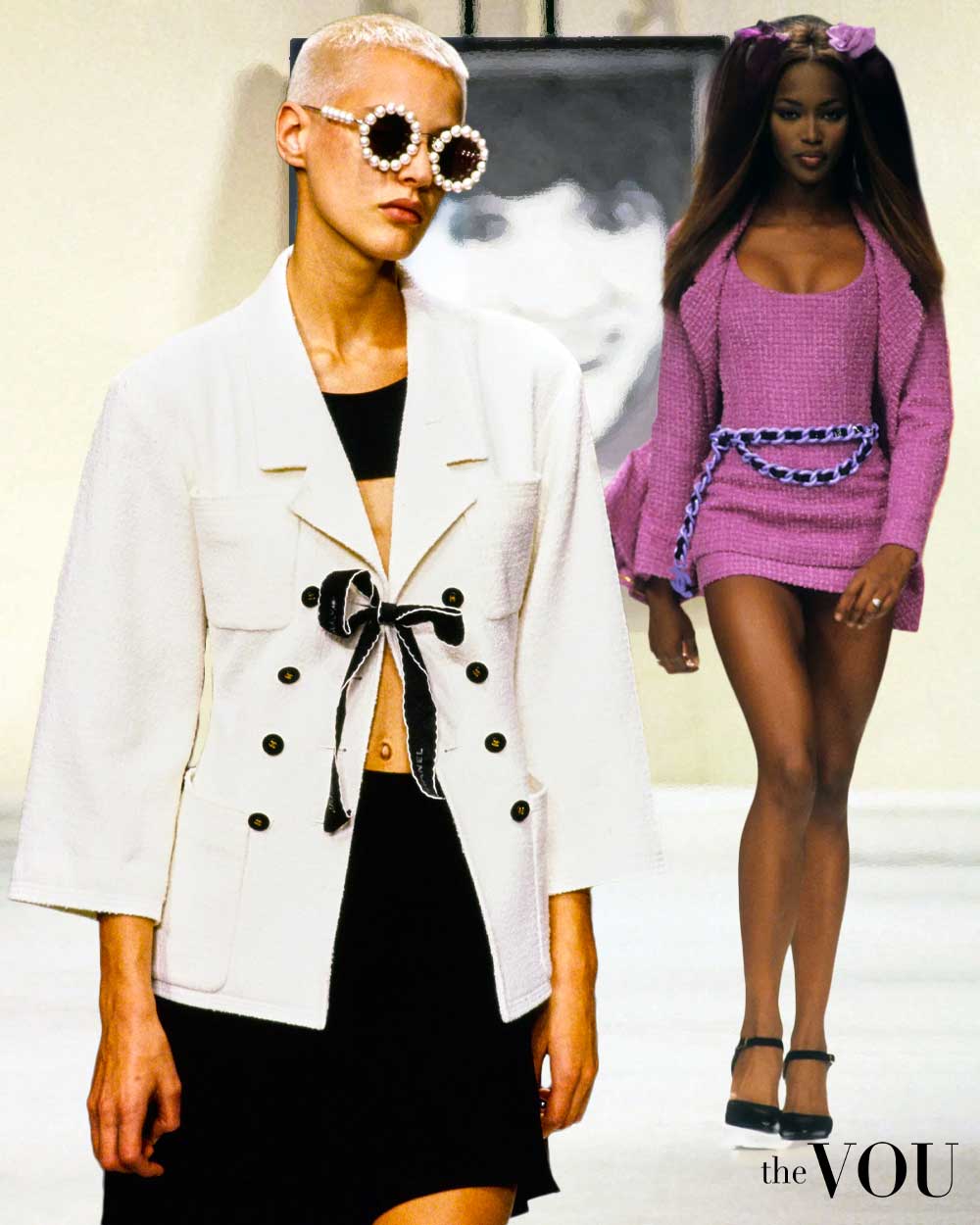 Chanel's SS 1994 show was the moment that catapulted the French haute couture Maison into the 21st century.
Chanel's 1994 collection will be remembered when the late Karl Lagerfeld delivered the perfect balance of pop culture and the house's prestigious couture creations.
A state of logo suspenders, chained belts, itsy-bitsy bikini sets, and even some roller skates.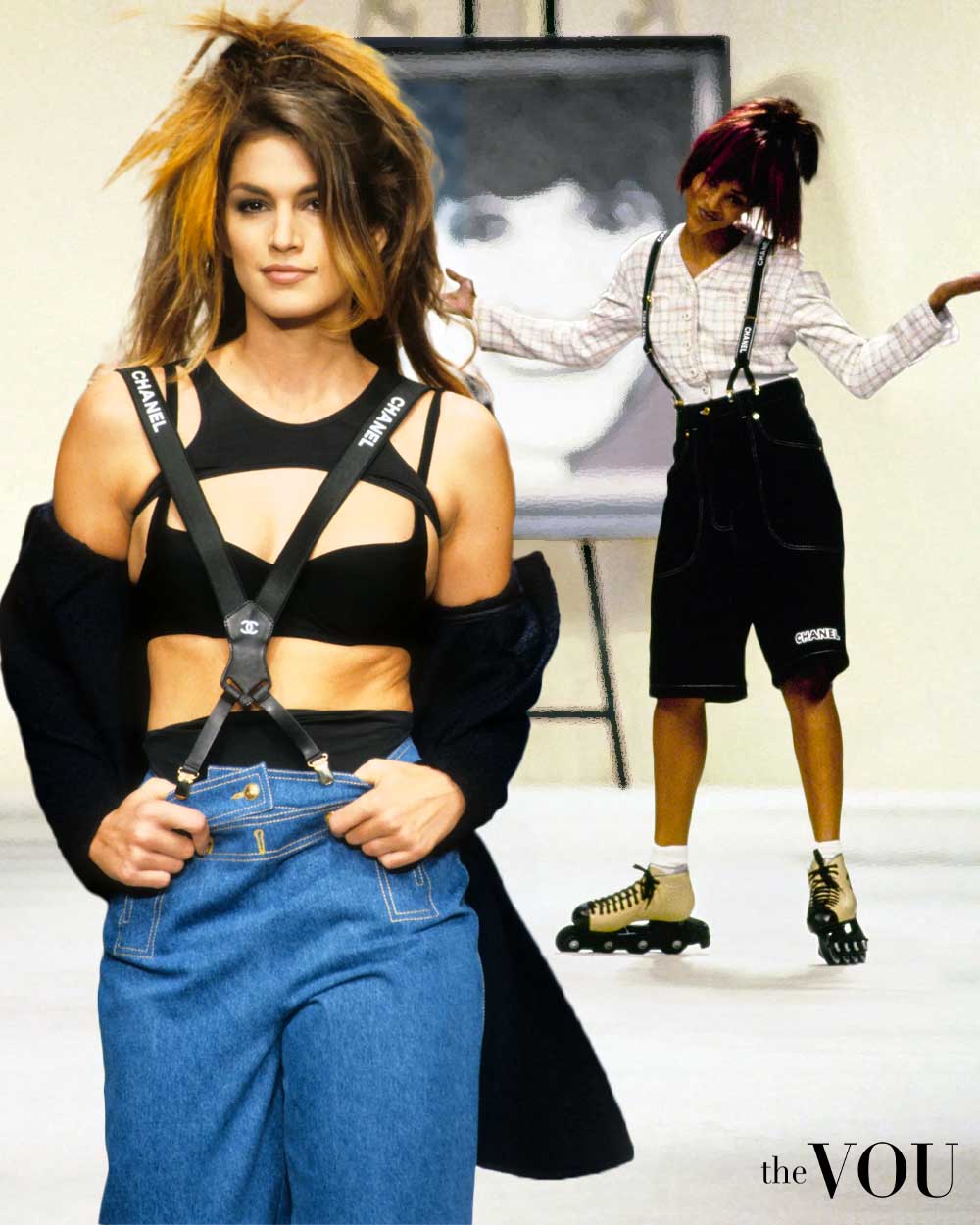 ---
3
/30
THIERRY MUGLER
Autumn/Winter Couture
1995
To celebrate the brand's 20th anniversary, Thierry Mugler hosted a spectacle at Paris's landmark Cirque d'Hiver.
Starring Pat Cleveland dressed as the Madonna and descending from the ceiling, Jerry Hall, Carmen Dell'Orefice, Veruschka von Lehndorff, and Patty Hearst – who did a striptease; the event was packed with celebs and the brand's latest creations.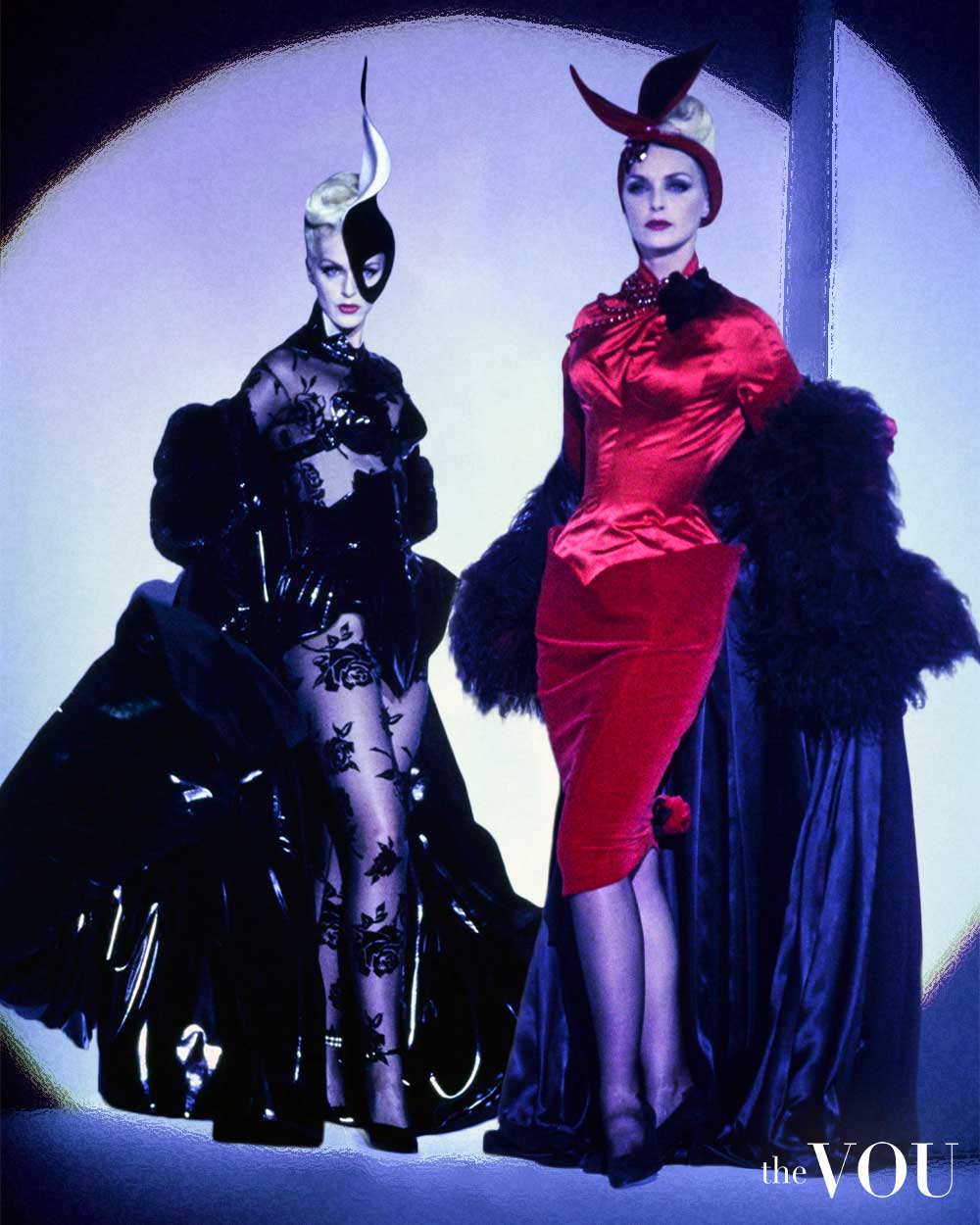 Equally spectacular the ending of the show culminated with James Brown performing as sparkling confetti rained down on the catwalk.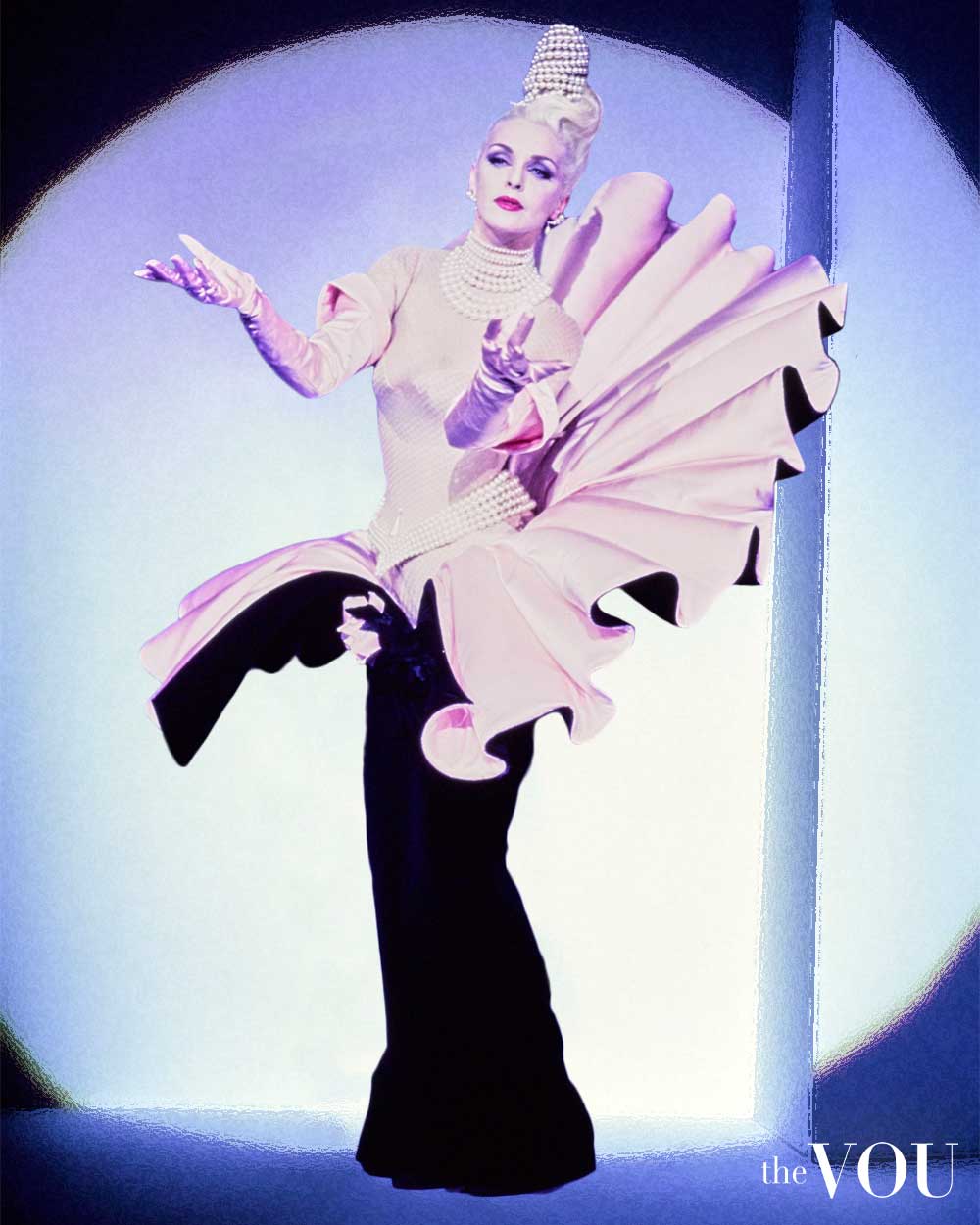 ---
4
/30
ALEXANDER MCQUEEN
Fire and Blood
1998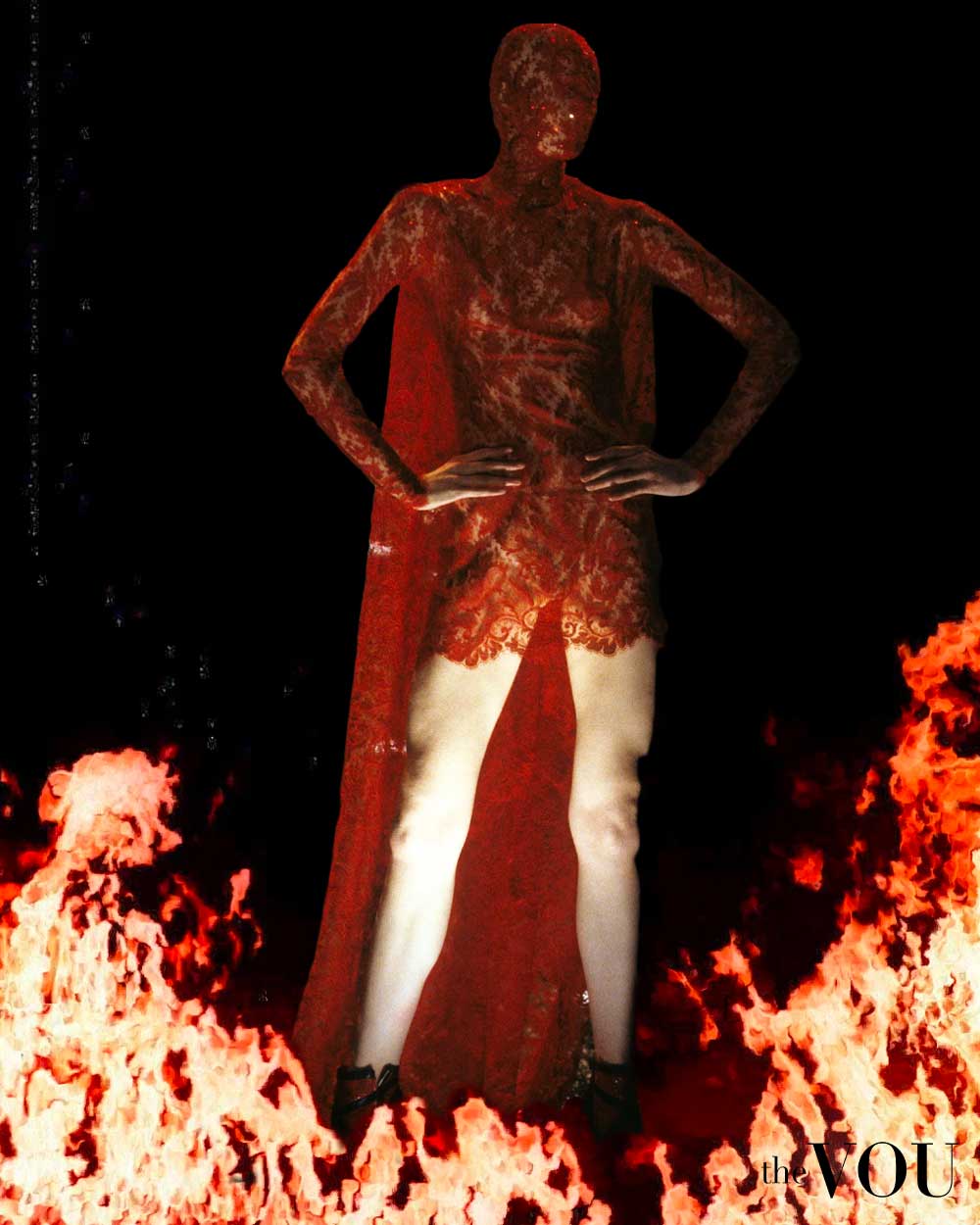 McQueen's 1998 fashion show is still regarded as one of the most iconic fashion events ever and "the door" to a new era of fashion parades and fashion weeks.
By blurring the lines between fashion, luxury, and art, 'Fire and blood' advanced classic fashion shows into theatrical masterpieces.
McQueen's 1998 "Fire and Blood" event also signaled the transition from physical events to digital events via digital technology, consumer integrations, and digital filming technologies.
---
5
/30
YVES SAINT LAURENT
Stade de France
1998
The internet has given birth to a new era of fashion shows, live broadcasts, and cinematic creations filled with visual–emotional experiences.
Yves Saint Laurent's 1998 World Cup Final fashion show bestowed the "Stade de France" with fifteen minutes of fashion magic in one of the earliest events signaling what was coming.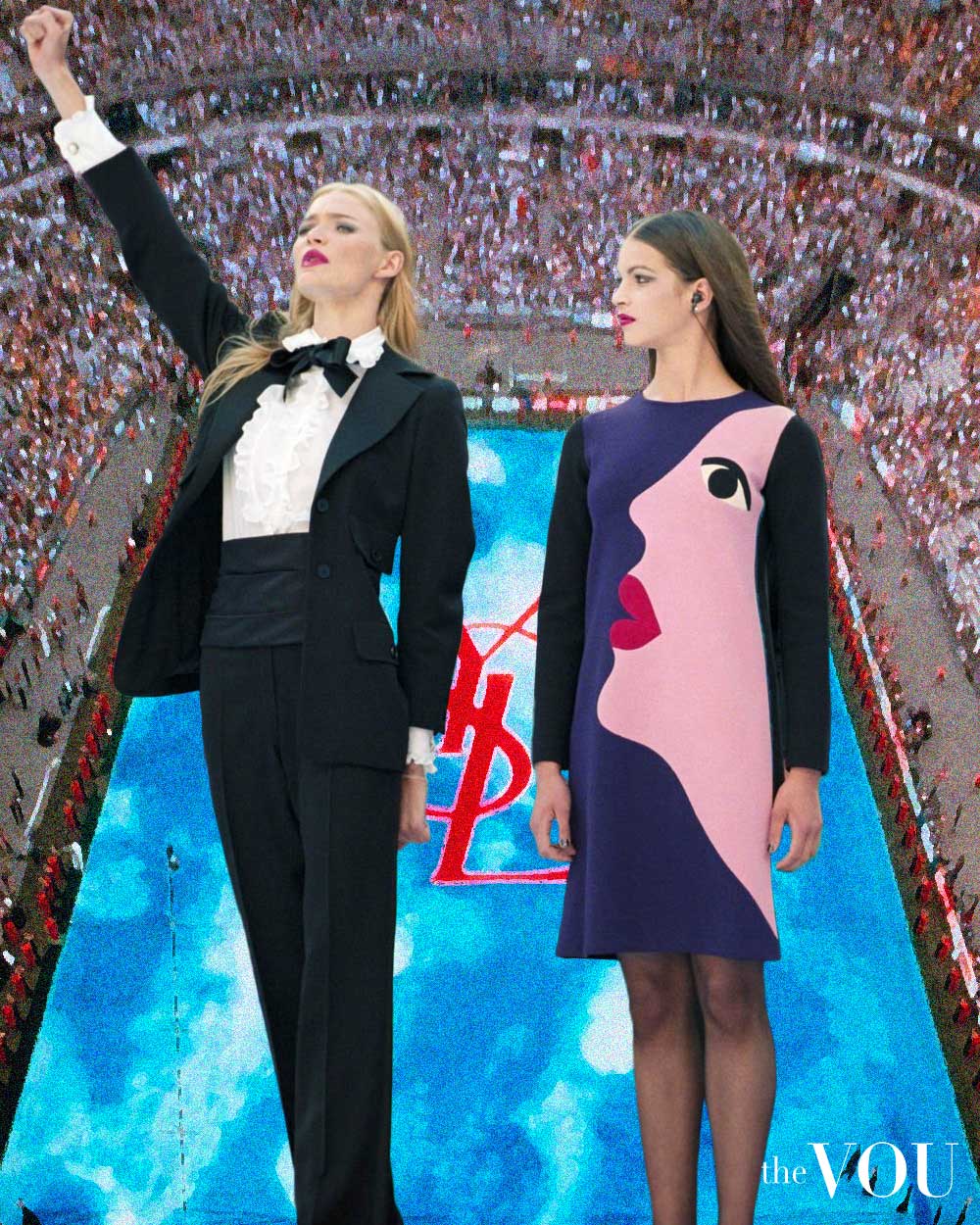 The show comprised over 300 models backed up by a team of 200 technicians, 130 dressers, and 70 makeup artists – performing for the 80,000 spectators in the stadium.
However, YSL's 1998 fashion show made history by broadcasting live to an audience of one billion television viewers worldwide, known as 'A Fashion Show Watched By Billions.'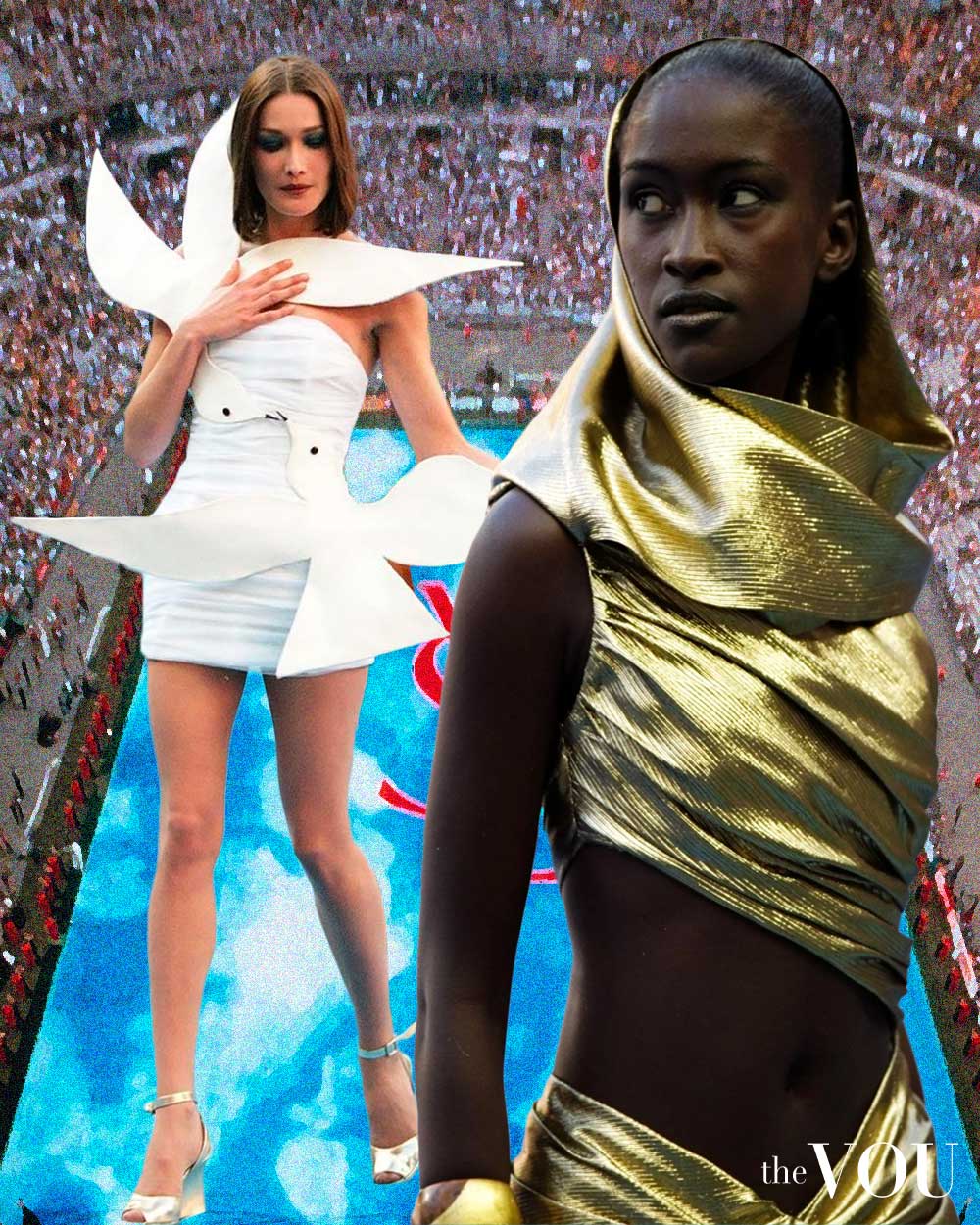 ---
6
/30
DIOR
Spring/Summer Couture
1998
No other haute couture Maison could allow John Galliano to express his love of theatricality as much as Dior.
For his spring/summer 1998 show, Galliano took attendees on an operatic flight of fancy, staging the show on the grand staircase of Paris's historic Palais Garnier opera house.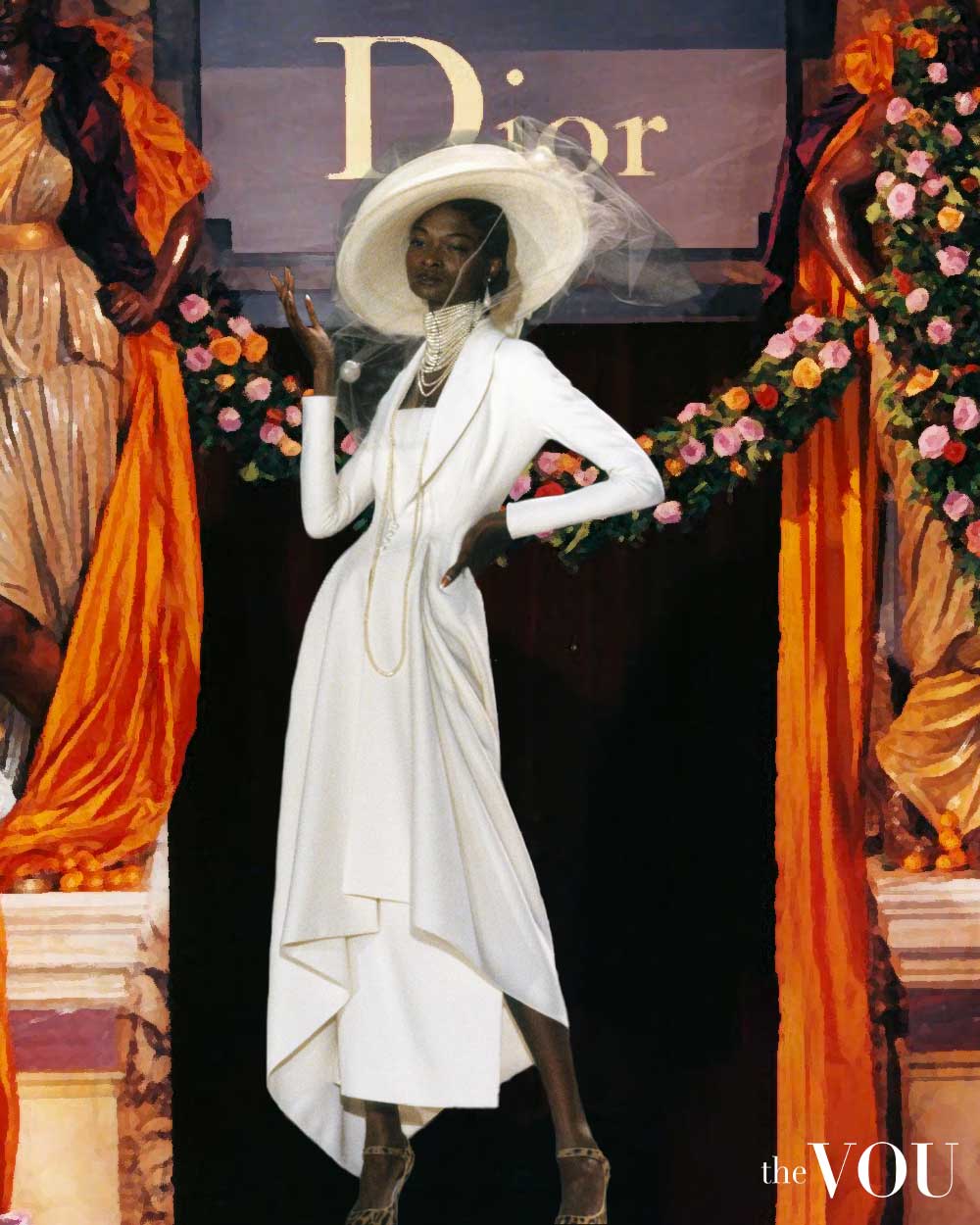 Galliano was at the height of his dramatic powers, featuring an orchestra, tango dancers, and dozens of extras dressed as figures from the world's greatest operas.
---
7
/30
ALEXANDER MCQUEEN
Spring
1999
Alexander McQueen moved many to tears with his extraordinary London shows such as Bellmer La Poupee, Joan, and The Overlook.
However, No. 13 was "the only fashion show that made me cry," said McQueen.
Staged, as all the collections of that period were, at Gatliff Warehouse, a disaffected bus depot in Victoria, this unique fashion event featured intricately carved prosthetics and spray-painting robots.
The robots came to life when Shalom Harlow emerged in a strapless Broderie Anglaise dress cinched across the bust with a leather belt.
The robots sprayed her in a carefully choreographed dance as she spun around on a circular platform.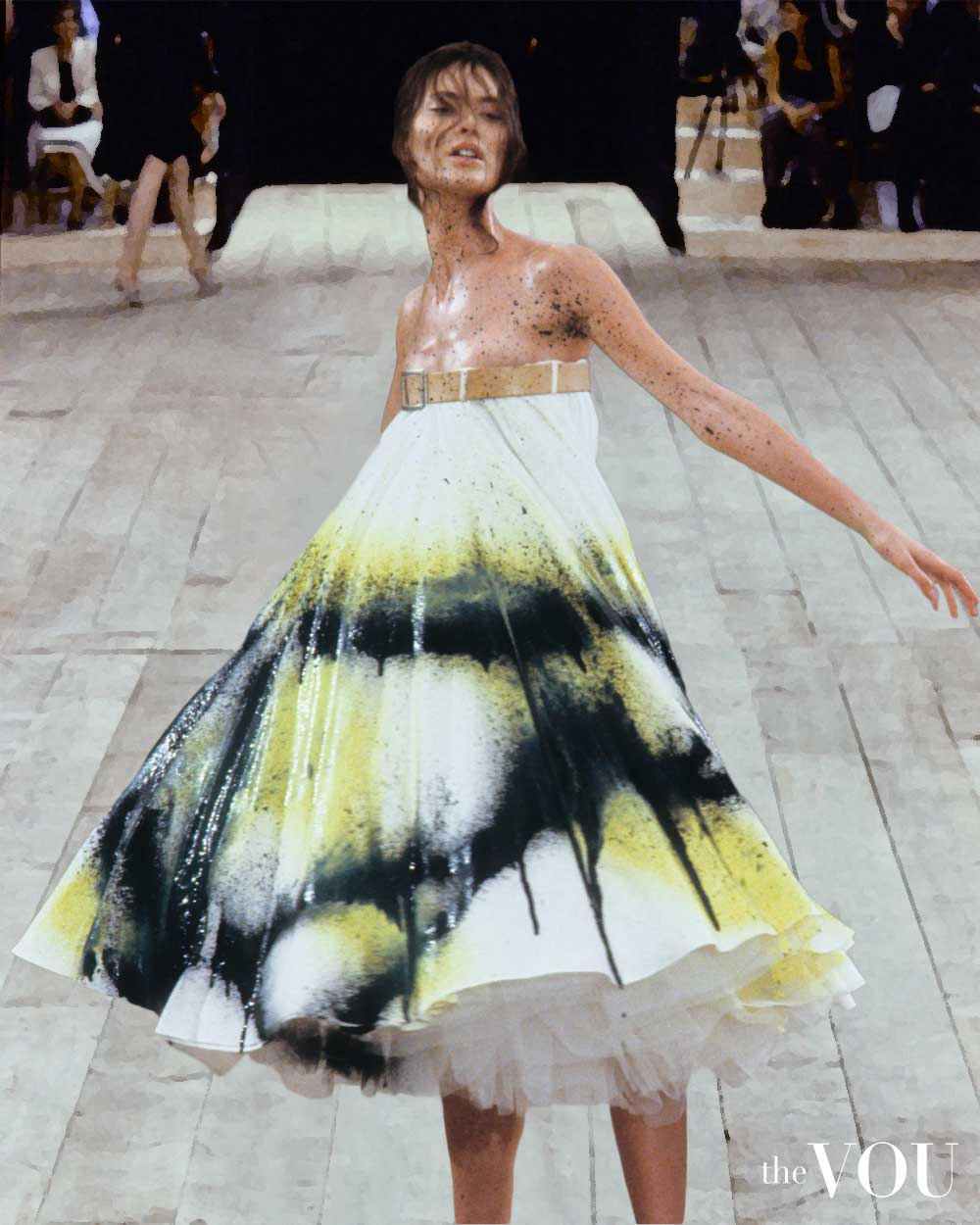 It wasn't a fashion show; it was a performance of art with clothes that felt lighter and more sensual than his previous work, albeit equally fetishistic.
---
8
/30
HUSSEIN CHALAYAN
Fall/Winter
2000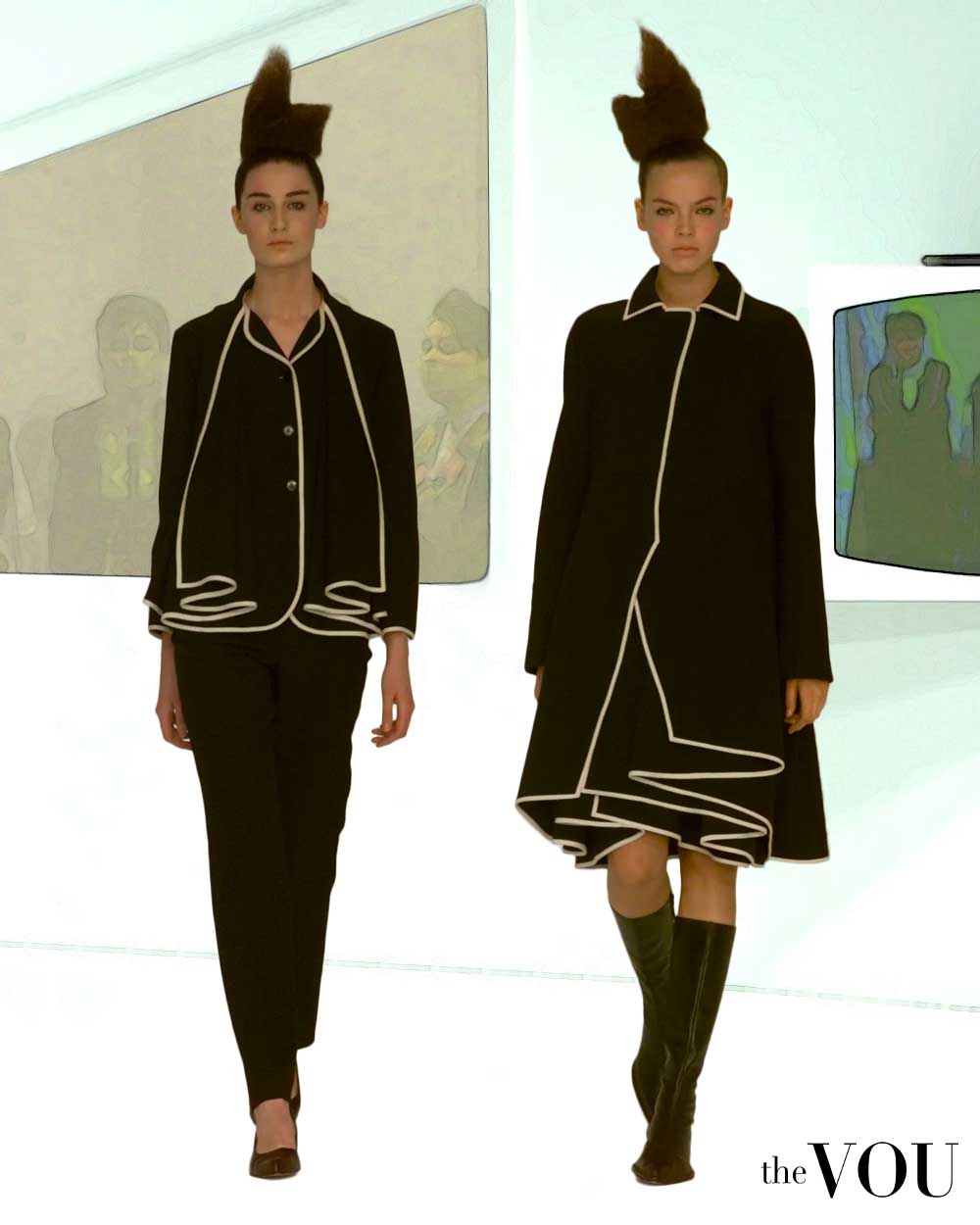 Hussein Chalayan's interest in the relationship between the human body and science has led to some of the most inventive runways shows ever staged — fittingly, most often at Sadler's Wells's legendary London dance venue.
Models transformed chairs into dresses for his autumn/winter 2000 show and a coffee table into a hooped skirt.
It went beyond fashion, becoming a breathtaking piece of physical theatre in its own right, with models unzipping the slipcovers off the chairs and wearing them as shift dresses.
---
9
/30
ALEXANDER MCQUEEN
Voss
2001
The late Alexander McQueen was not one to shy away from the evocative, not only in his clothing but also in his designs and content.
During the Alexander McQueen Spring Summer 2001 collection, the audience sat facing, staring at themselves against the reflective glass of a square box in the middle of the arena.
When the show commenced, fluorescent lights turned on inside of the cube.
Models sauntered in the box aimlessly and, at times, jarringly like they were suffering from psychosis.
During the show, the spectators and critics realized that the glass was a one-way mirror – the models couldn't see the audience, but the audience could see them.
The attendees watched the models as they swaggered around in the clothes, acting as models and ordinary people preparing to perform.
---
10
/30
ALEXANDER MCQUEEN
Spring/Summer
2004
Few shows are as memorable as Alexander McQueen's 2004 deliverance collection.
Based on Sydney Pollack's 1969 classic They Shoot Horses, Don't They?, a story of young dancers growing up in Depression-era poverty, McQueen enlisted professional dancers to deliver an evocation of dancing to death.
McQueen's show culminated with Karen Elson in a ragged dress carried, as if lifeless, across the stage, all choreographed by contemporary dance maestro Michael Clark.
With its echoes of burnout within the fashion industry, McQueen's 2004 fashion show carries a poignant significance to the date, given McQueen's suicide six years later.
---
11
/30
FENDI
The Great Wall Of China
2007
YSL's mega fashion show approach was employed by Lagerfeld almost a decade later, in 2007, for the house of Fendi.
The show took almost a year-long to put together, and the installation cost was over $10m.
The German designer took over the 2,000-year-old, iconic Great Wall of China and turned it into the longest runway ever created.
Visible from space, the breathtaking show of strobe lights and gigantic Fendi logos projected onto the mountains, accompanied by a rare audience of 500 VIPs, was an absolute hit.
---
12
/30
PIERRE CARDIN
The Silk Road
2007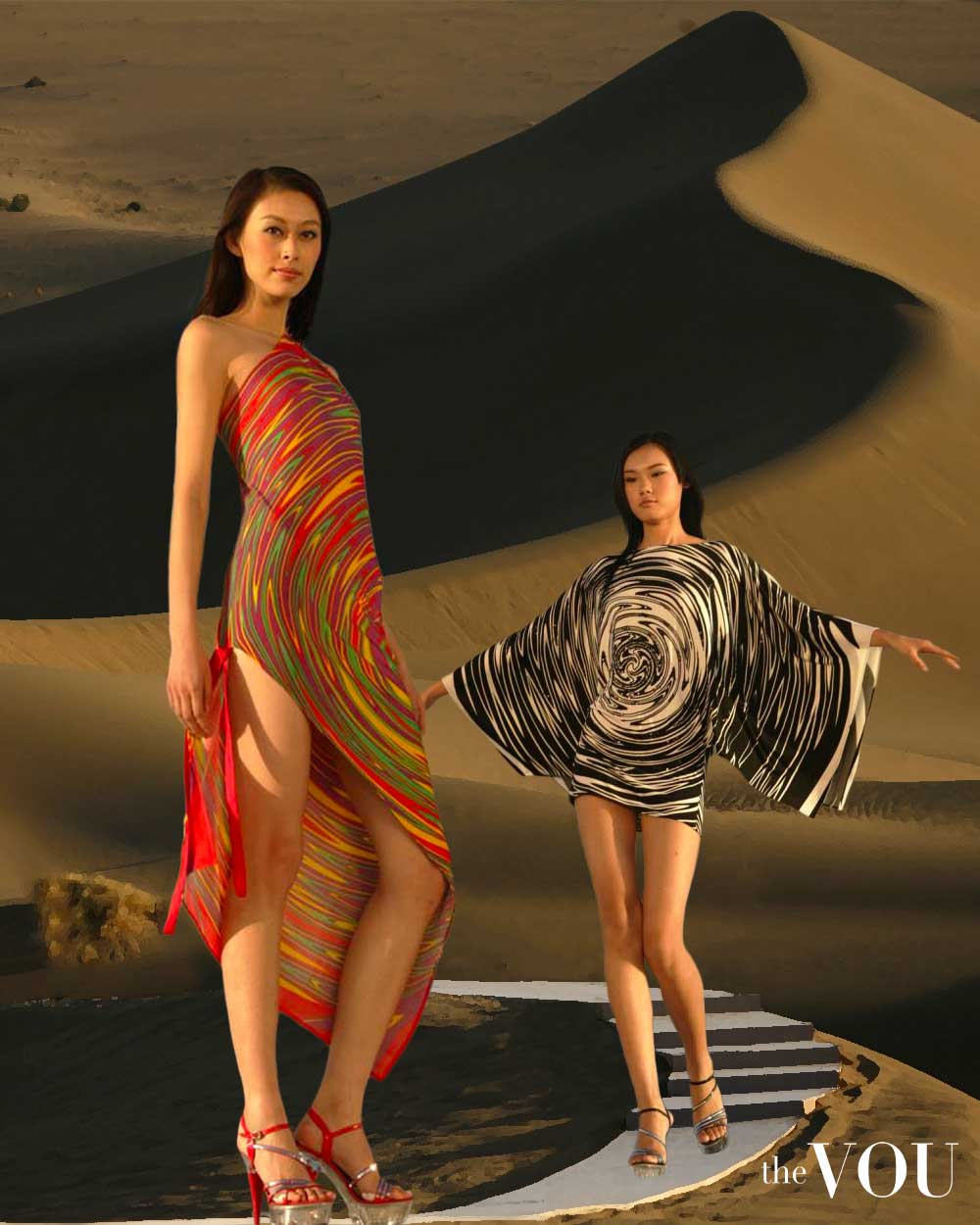 Pierre Cardin's 2007 'Silk Road' is another unique runway show worth styling and history books.
Organized on the whistling sand mountains of Dunhuang and along the dunes of the Mingsha Shan mountain desert, Cardin's catwalk was a direct suggestion to Marco Polo's travels to China over seven centuries ago.
Set up on the iconic Silk Road, the trade route connecting textiles merchants from Europe with Asia, Cardin's models paraded over two hundred mesmerizing silk creations in front of over 200,000 selected guests.
The entire industry hailed Cardin's fashion show, from event organizers to fashion designers and journalists.
---
13
/30
LOUIS VUITTON
Spring/Summer
2008
Marc Jacobs for Louis Vuitton's Spring/Summer 2008 collection resurfaced as a popular Instagram post, talked about by fashion fans at the beginning of the COVID-19 pandemic.
Marc Jacobs himself even posted about it, and looking at the styles that paraded the 2008 show; there's no surprise why.
Jacobs sent down 12 models in sheer nurse uniforms and letters spelling out the brand's name on their nurse's caps.
The most time-relevant part was the sheer black surgical masks with the iconic LV monogram print.
The inspiration came from the Richard Prince nurse paintings, one of which became the cover of Sonic Youth's 2004 album, Sonic Nurse.
Each nurse also carried a monogram LV bag with Prince's Jokes series painted on the side.
---
14
/30
MAISON MARTIN MARGIELA
Spring/Summer
2009
Notoriously elusive designer Martin Margiela celebrated two decades at the helm of his namesake label by showcasing his greatest hits on the runway.
Some essential pieces celebrated at the 2009 Margiela show were the synthetic wigs of autumn/winter 1995 styled as power shoulders on bodysuits and a reworked version of the autumn/winter 2005 circle leather jacket that still sends die-hard fashion fans into a frenzy.
Maison Margiela's SS 2009 fashion show ended with an equally famous giant white birthday cake worth checking if you don't know what I am talking about.
---
15
/30
ALEXANDER MCQUEEN
Plato's Atlantis
2010
McQueen's Plato's Atlantis was the British designer's final show before his untimely death.
Described as otherworldly, the show was a commentary on global warming and evolution.
McQueen imagined what would happen if ice caps melted, sea levels rose, and humans evolved to survive.
Evolution was shown in the futuristic hair and makeup choices: models donned horn-like braids or teased masses and no eyebrows.
The digitally printed dresses and robot arms holding cameras projecting the show on screens set our years in the future.
But the real showstoppers were the "Armadillo" boot, 30cm high and carved from wood.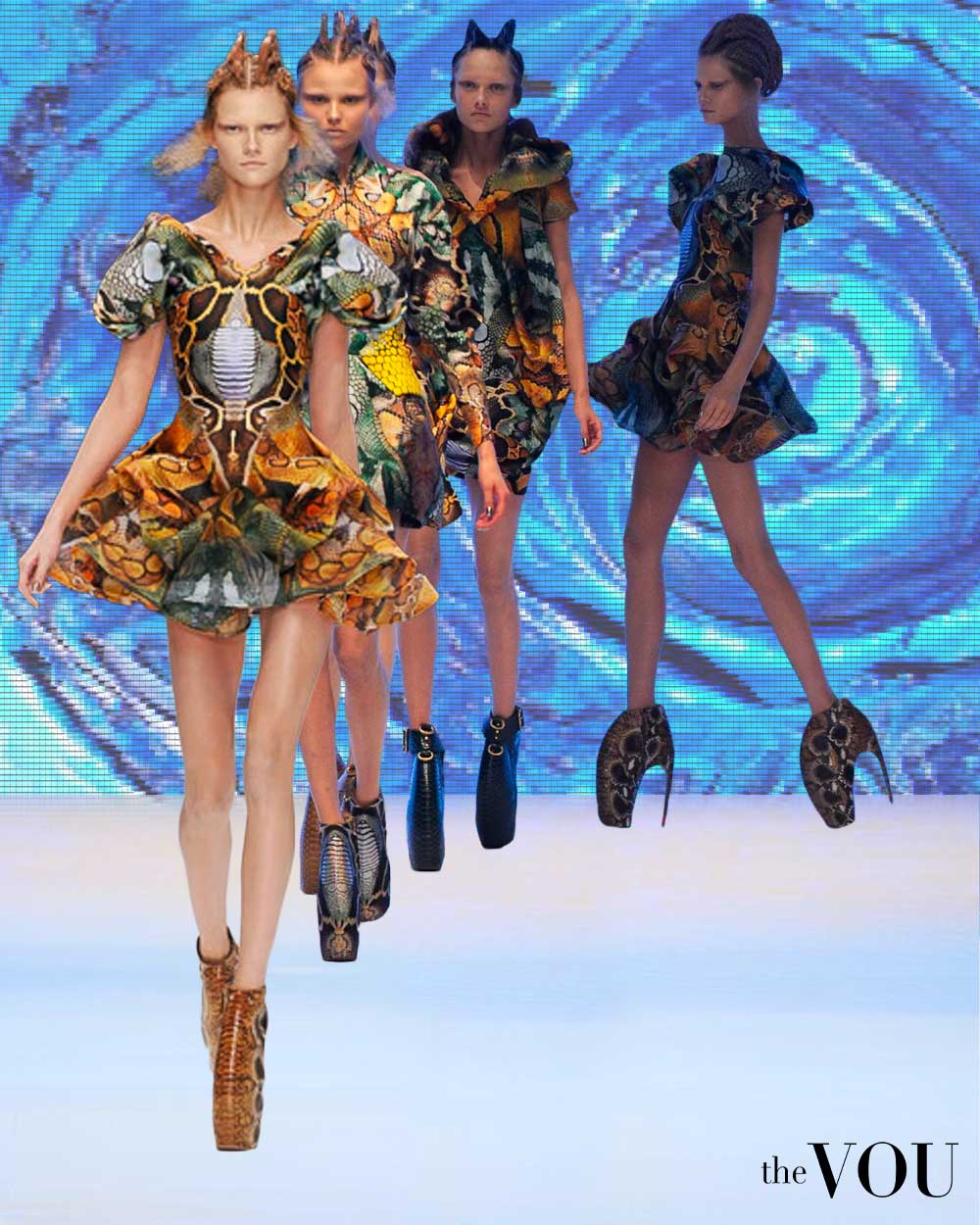 The shoes were often seen on Lady Gaga, who tweeted a link to the show because she was debuting her single, causing the site to crash from the traffic of her millions of followers.
---
16
/30
DIOR
Spring/Summer Couture
2012
One of the first Dior Couture collections without John Galliano received mixed reviews from the fashion critics of those days.
With the motto "anything goes" with models wearing clown makeup and hair sticking straight up, Galliano was the king of extravagant runways.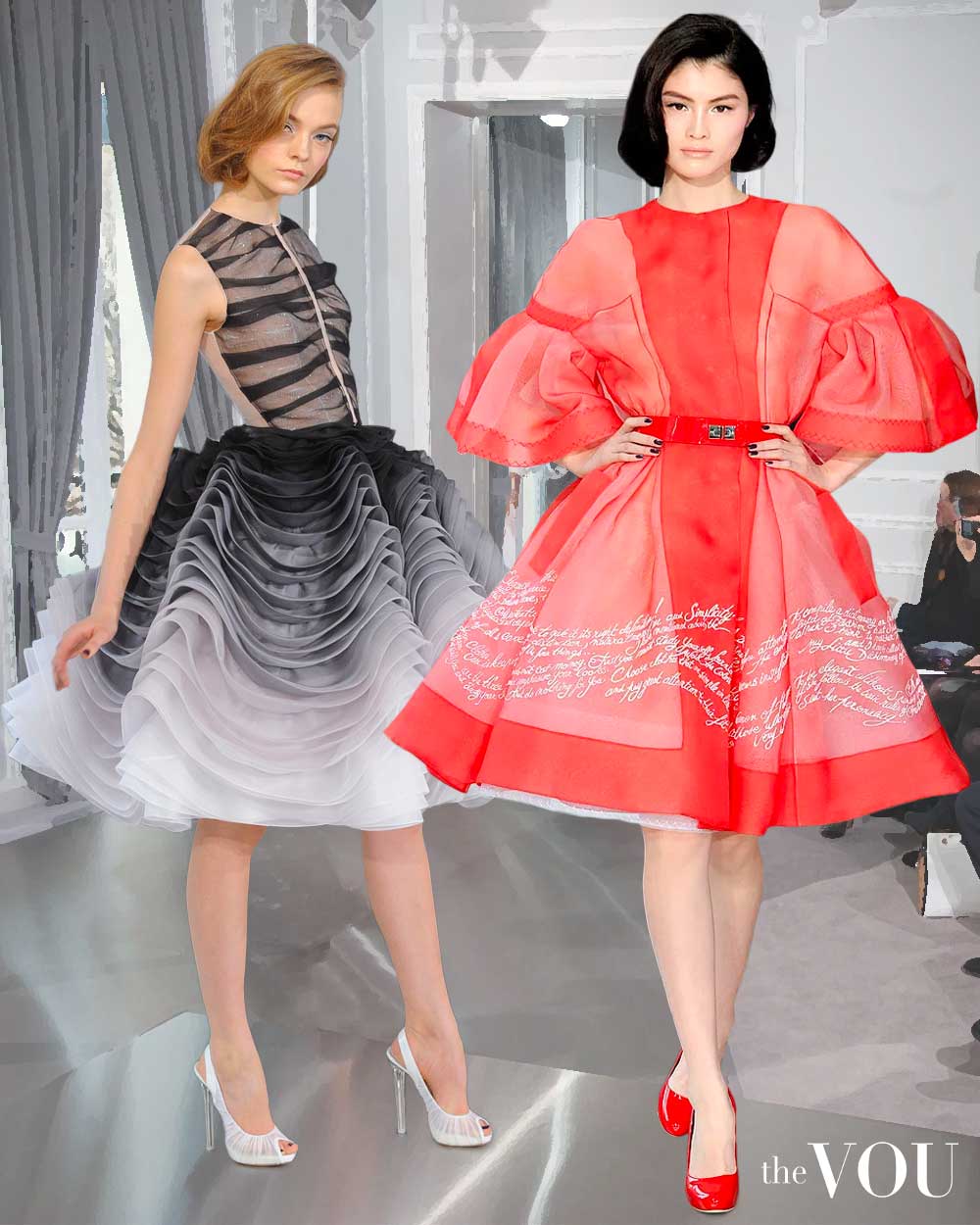 Thus, it was no surprise when Bill Gaytten sent models on the catwalk wearing minimal outfits and fresh-faced makeup in what critics described as underwhelming.
But a closer look at the collection shows it's not just about pretty dresses, but what goes into making those dresses.
There were references to Dior's iconic bar jacket, this time with contrast stitching and a half-pleated skirt, almost like they ran out of time while making it.
The whole show honored the making of the brand, taking place in the building where Dior became Dior.
---
17
/30
CHANEL
Spring/Summer
2012
The concept of the fashion show as a spectacle filtered up to some of the world's top fashion brands (and most significant budgets).
None were willing to flaunt the wealth of their multibillion-dollar juggernaut like the late great Karl Lagerfeld.
Held in Paris's Grand Palais, the designer loved to heavily theme runways, taking showgoers to Chanel-branded supermarkets, protest marches, and even on-stage rocket launching pads.
Equally, Lagerfeld's 2012 show was a unique under-the-sea fantasia that concluded with Florence Welch emerging, Venus-like, from a clamshell in a pearly white couture gown to sing her track, What the Water Gave Me.
---
18
/30
JEAN PAUL GAULTIER
Spring/Summer
2014
Gaultier's runways were always highly animated; this one was nothing short of a party.
The show started with three judges sitting at a table and models standing behind them holding audition number cards.
One-by-one, the models stepped out in front of the table, made a little dance move, and walked down the runway, leaving the judges to hold up cards with reactions.
Some models between segments got to perform choreographed dances; Coco Rocha took on the "You're The One That I Want" dance from Grease, and Karlie Kloss showed off her voguing skills to "Let's Have A Kiki."
All models danced down the runway in one big parade of high fashion and joy for the closing moment.
---
19
/30
CHANEL
Fall/Winter
2014
The only things that could have outdone Karl Lagerfeld's perfected versions of a Chanel tweed skirt suit were his fashion shows.
For Chanel's Fall 2014 collection, Lagerfeld created an entire supermarket in the Grand Palais.
Guests wandered the aisles before taking their seats, looking at over a hundred thousand items labeled with references to the fashion house.
Models carried Chanel bags in shopping baskets that were given the Chanel treatment of gold chain and leather; some packs were wrapped up in plastic-like fresh meat.
Becasue, there's nothing like including a $4,000+ milk carton-shaped purse in a collection meant to comment on consumerism.
---
20
/30
RICK OWENS
Spring/Summer
2014
When it comes to Rick Owens's shows, it is hard to know what to expect.
Whether blasting out plumes of colored smoke to obscure the runway or strapping models to other models' backs, the designer's unique concepts have become his calling card.
Owens enlisted a step team for the spring/summer 2014 Paris show, a blend of military drill and cheerleading from Historically Black Colleges and Universities (HBCUs).
There, Owens introduced corners of the performing arts that have been historically overlooked to an entirely new audience, making an effort to shift outdated cultural stereotypes.
---
21
/30
VIKTOR & ROLF
Fall/Winter Couture
2015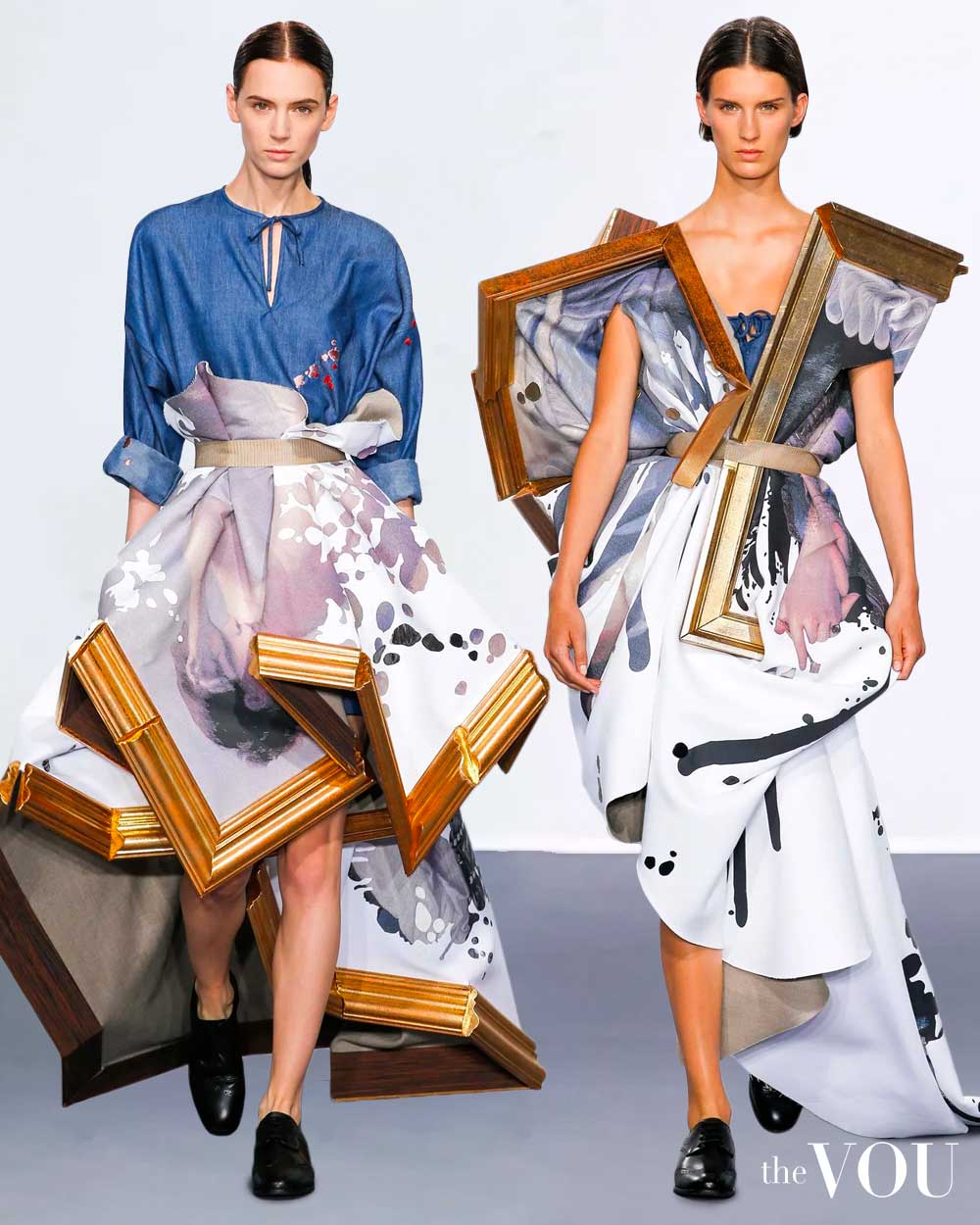 Viktor & Rolf's 2015 Couture catwalk show perfectly shows how art and fashion form a common ground.
The show started with a model in a blue smock, wrapped in what resembled an entire canvas, frame, and all.
The real magic started when the designers came on stage, removed a similar canvas-Esque skirt from the second model, and hung it on the wall.
The canvases became increasingly complex, the final one being a triptych which, when hung, had the painting spilling over three frames.
---
22
/30
KANYE WEST
Madison Square Garden
2016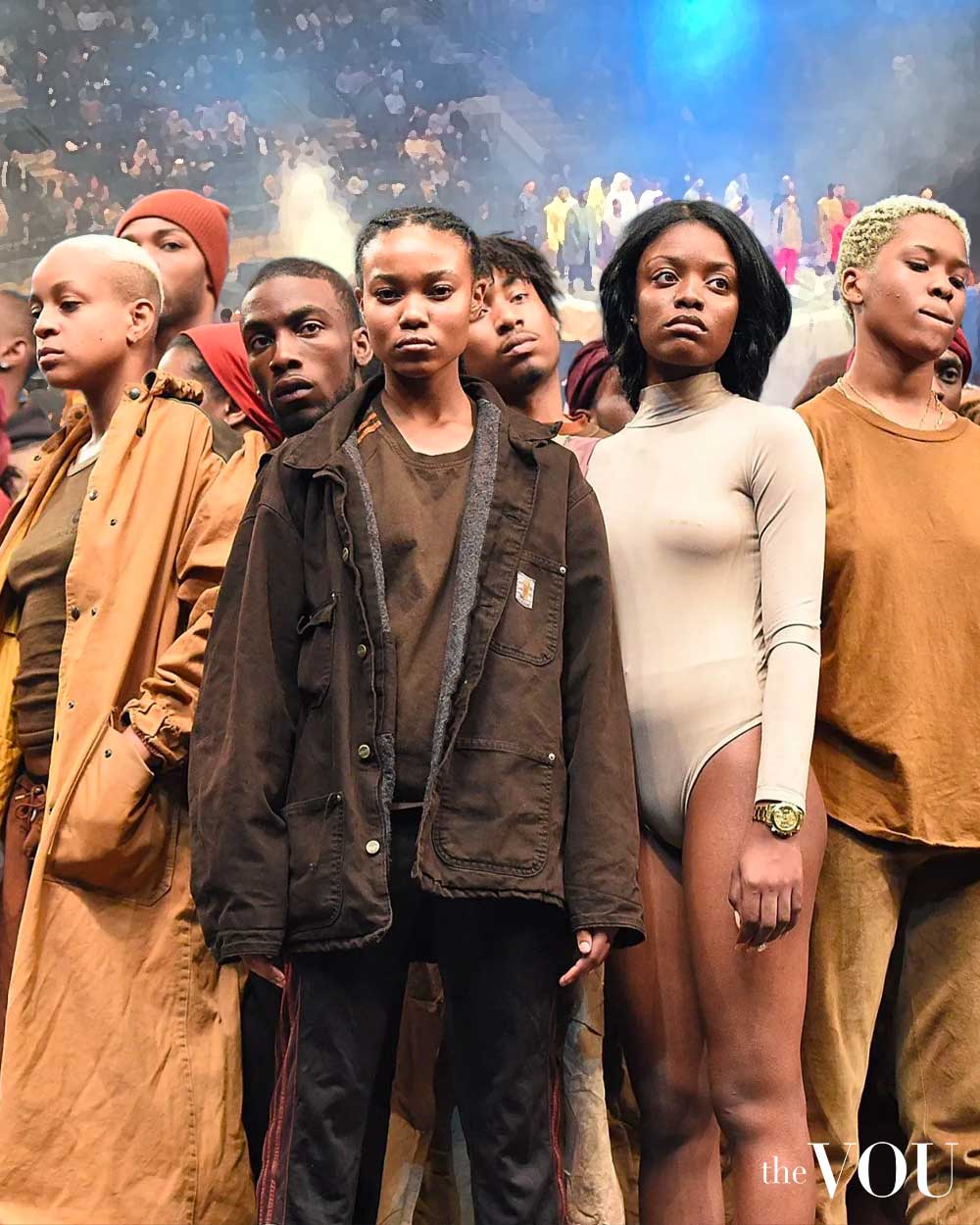 Part of the last fashion decade, Kanye West's 2016 fashion show at Madison Square Garden is a world apart.
Organized in collaboration with Vanessa Beecroft, an Italian contemporary artist, Kanye's show was constructed around the relationship between the fashion and music industries.
Inspired by the 80s fashion rave subcultures, Kanye's fashion show was orchestrated as a contemporary reinterpretation of those times and a touch of Paris Fashion Week, visited by Kanye the year before.
Supremely choreographed by the American fashion designer and supported by top modeling agencies, Naomi Campbell's appearance bestowed the event on the runway.
---
23
/30
CHANEL
Sky's The Limit
2017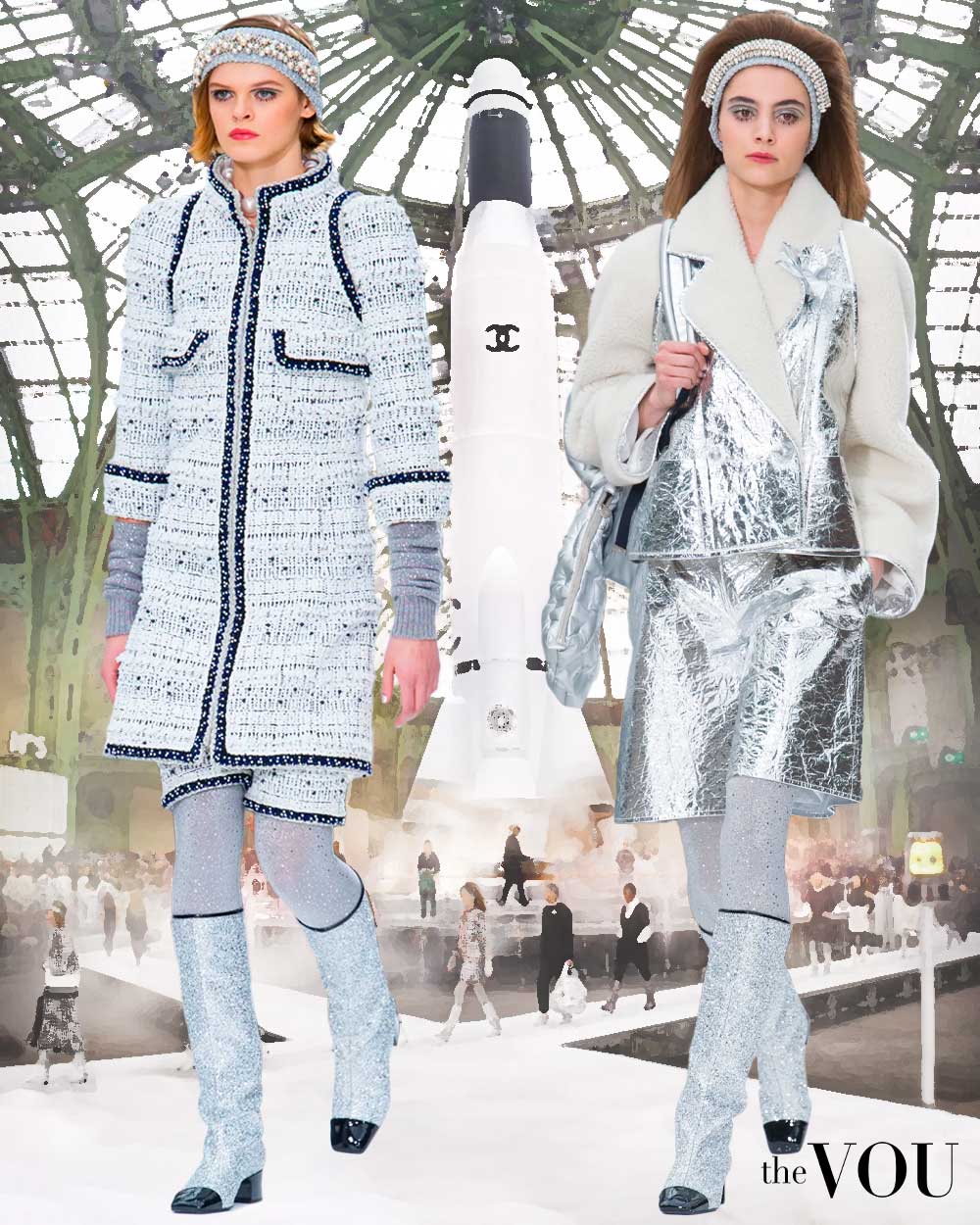 Hailed as one of the most extravagant fashion shows ever by a list of top fashion designers and A guest list, including Gabriela Hearst, Michael Kors, and Marc Jacobs, Chanel's 2017 show reinvented the concept of runway modeling.
Chanel's 2017 fashion show turned the Grand Palais into a space station, hosting a Chanel-branded spaceship that eventually took off.
Packed with sensory experiences and supported by a whopping $1.46 billion spent on advertising campaigns that year, Chanel's 2017 fashion show was an open letter of what was coming.
Backstage, the team dressed the models in mostly grey clothing and black and white chiffon evening gowns.
True to Chanel form, the designer also included layers of pearl accents, representing intergalactic particles and a homage to the French fashion house.
Reimagining a heritage brand in new ways, season after season, Karl Lagerfeld took Chanel to new heights that underscored his artistic genius without abandoning the brand's signature style.
---
24
/30
VERSACE
Spring/Summer
2018
Versace's Spring 2018 show was Donatella's most beautiful tribute to her late brother Gianni.
The Italian designer included references to her brother's collections from the 90s, scattered throughout the show, from the logos and prints to model choices and the soundtrack.
The soundtrack was a voiceover of Donatella speaking about Gianni, and the logo was the original Versace logo from the 80s fashion.
The designer also showcased dresses with Vogue Magazine and Marilyn Monroe prints from the Spring 1991 collection, the baroque Versace medusa prints from Spring 1992, and butterfly-printed cocktail dresses calling back to the Spring 1995 collection.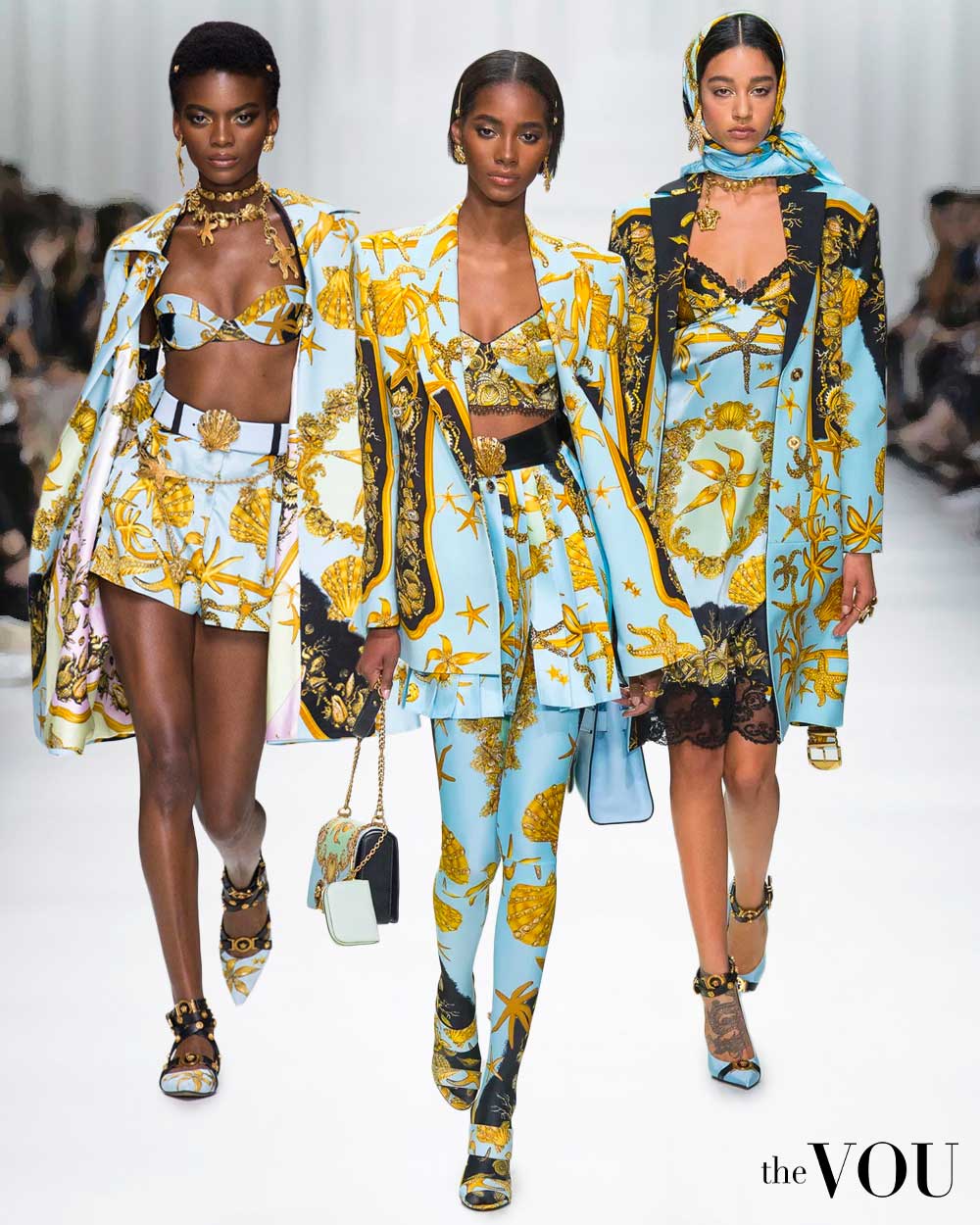 The most iconic moment came from the finale: Gianni's favorite models, Carla Bruni, Claudia Schiffer, Naomi Campbell, Cindy Crawford, and Helena Christensen, walked down the runway in gold chainmail dresses.
---
25
/30
MOSCHINO
Resort
2019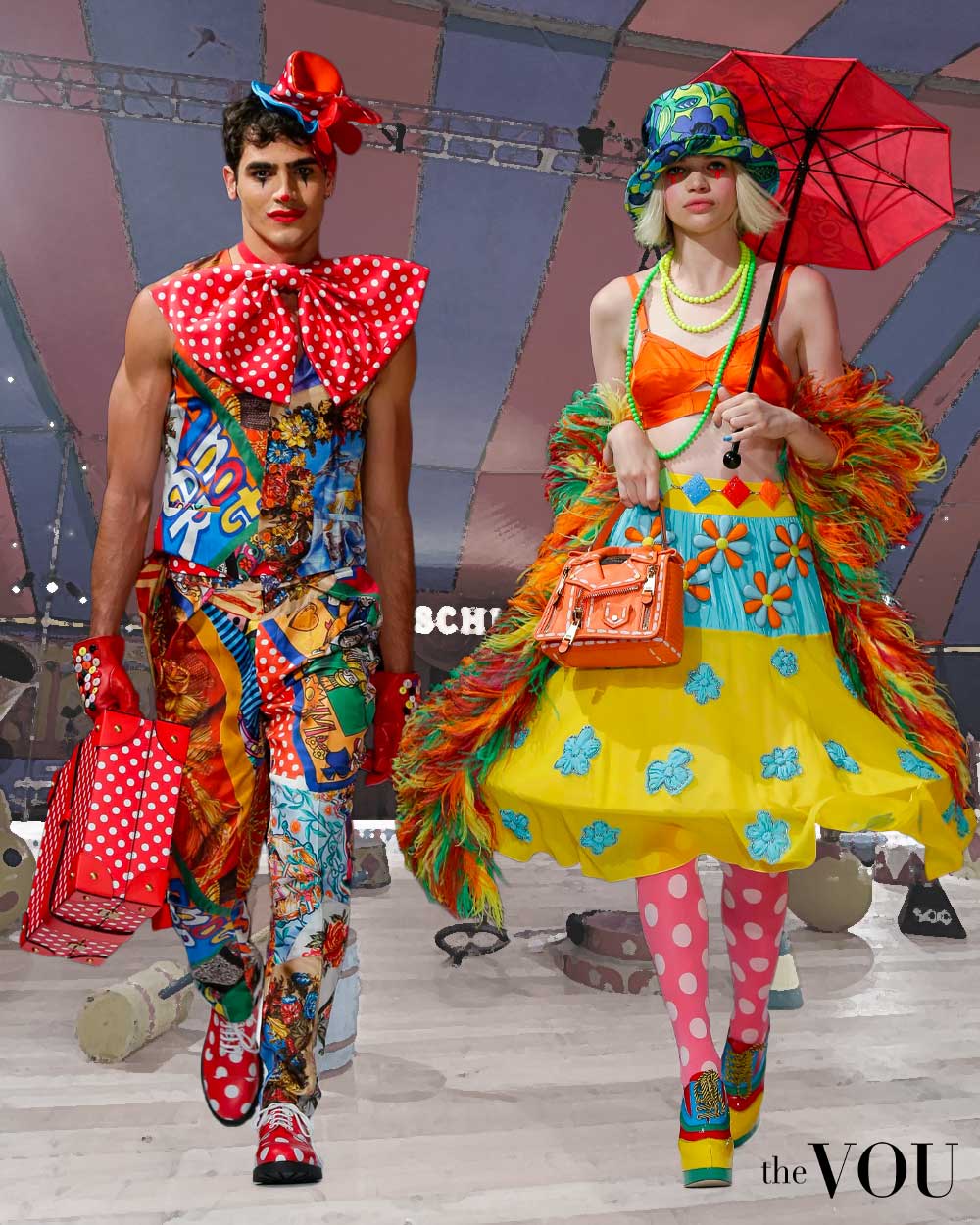 The relationship between fashion and performance can also serve as pure camp entertainment — and nobody understands camp's unbridled joy and frippery more than Jeremy Scott.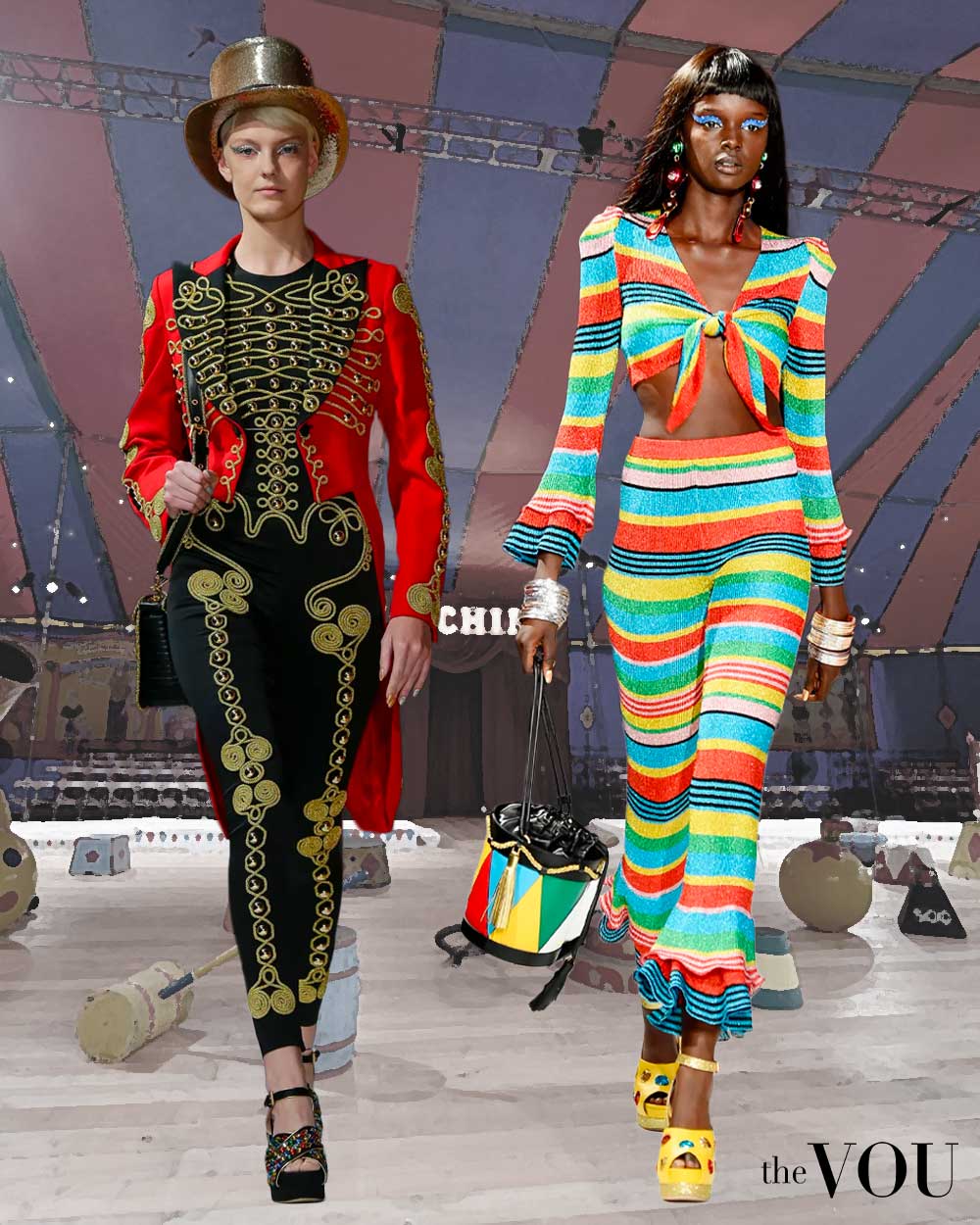 For the Italian house's 2019 resort collection, Scott staged a circus-themed pageant in the heart of Los Angeles.
Embracing the role of a ringleader in all its razzle-dazzle tackiness, the finale saw circus performers (along with RuPaul's Drag Race star and burlesque performer Violet Chachki) finish with a show-stopping aerial acrobatics routine.
---
26
/30
DIOR
Spring/Summer
2019
Maria Grazia Chiuri's unapologetically feminist vision has seen her celebrate influential female artists and performers from across the globe, from Nigerian writer Chimamanda Ngozi Adichie to Mexican rodeo horseriders.
For Dior's spring/summer 2019 show, Chiuri turned her gaze to the Israeli choreographer Sharon Eyal, founder of the Batsheva Dance Company.
The designer's regular muses — Ruth Bell, Adesuwa, and Selena Forrest, weaved across a broad, petal-strewn set as dancers shimmied in tribute to the legendary American dancer Martha Graham.
The event was a refreshingly feminine take on a fashion catwalk spectacle's often aggressive, alpha-male energy.
---
27
/30
PYER MOSS
Spring/Summer
2020
Since co-founding the Tabernacle Drip Choir in 2015, Kerby Jean-Raymond used the runway shows for Pyer Moss to showcase the ensemble's extraordinary talents, with setlists covering a mix of gospel, hip-hop, and blues.
As the band's numbers have changed, Jean-Raymond's return to New York Fashion Week had to be done with a bang after a season off.
This time, there were 90 members riffing on the history of black music, from Donny Hathaway to Cardi B.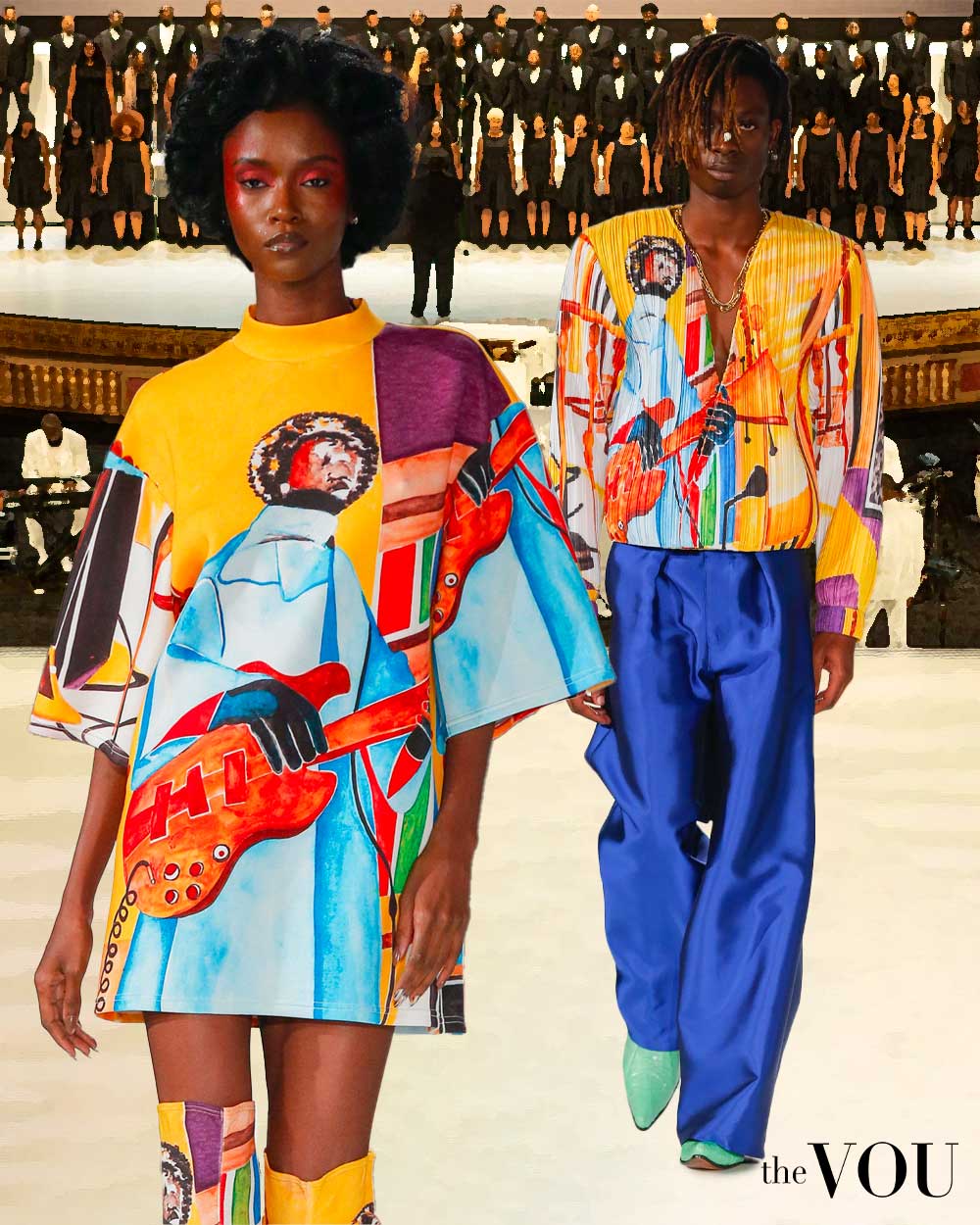 Most notable, however, was his tribute to Sister Rosetta Tharpe, the black female gospel singer famous during the 1930s and 1940s, often overlooked in her contributions to rock'n'roll.
Jean-Raymond might have been looking to the past, but he made history this year by celebrating black music and its relationship to style.
---
28
/30
MOSCHINO
Spring/Summer
2021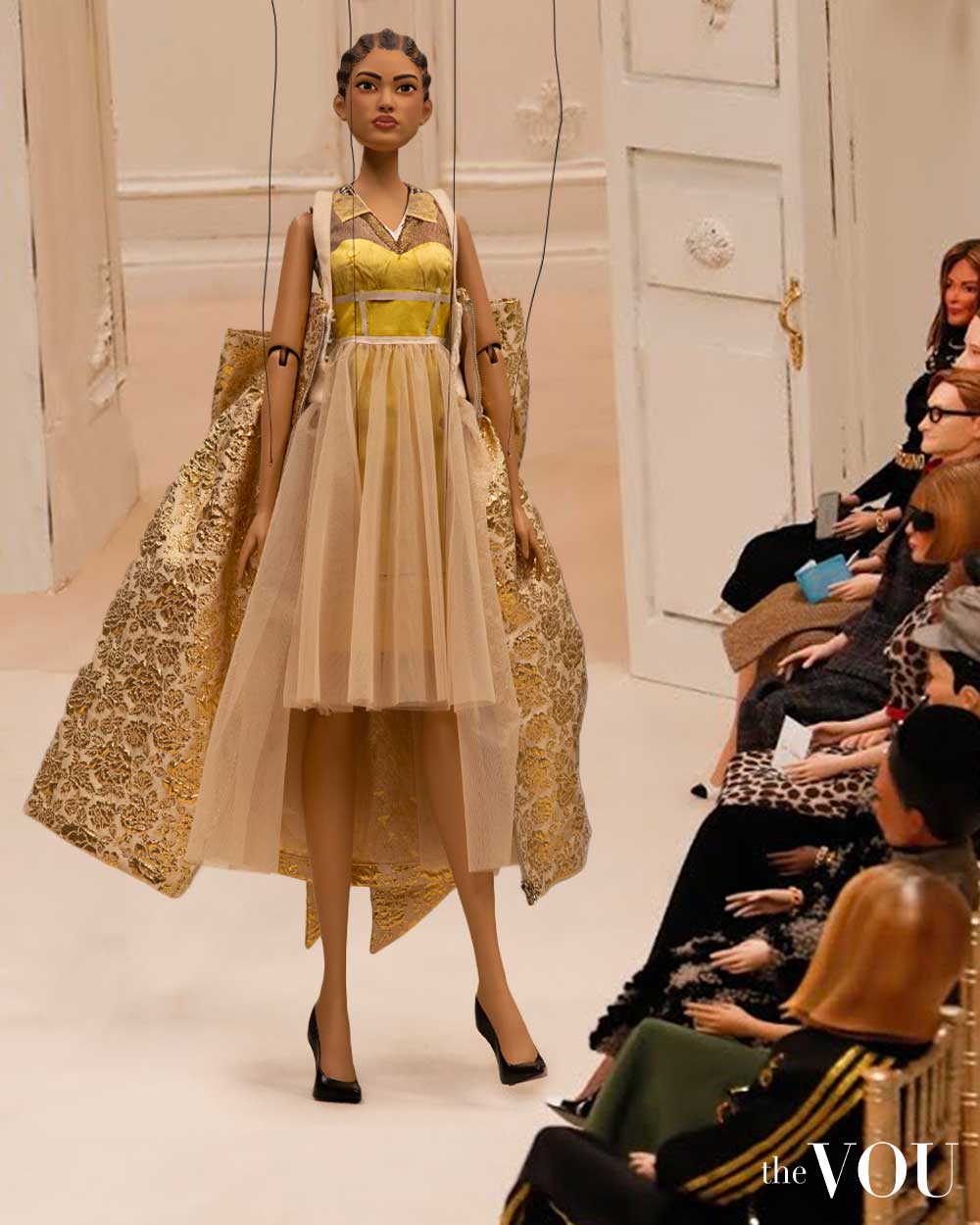 And here we are at the world's first-ever virtual fashion week.
For the brand's 2021 fashion show, Jeremy Scott, Moschino's creative director, decided to take inspiration from the couture collections of Théâtre de la Mode in 1945.
The idea originated from Robert Ricci, who realized that many French fashion houses were on the verge of closing due to a lack of funds, scarcity of materials, and clients' inability to travel.
Nearly 60 couture houses donated materials to be made into miniature versions of the designs on offer.
The miniature dresses were fitted on just over 2 feet tall mannequins.
The exhibition featured 237 looks, opening at The Louvre in Paris and raising millions of francs for war relief.
The exhibit eventually went on to tour the world and is currently part of the Maryhill Museum of Art's collection.
Similarly, Jeremy Scott made 40 looks for miniature marionettes reminiscent of some of his favorite models.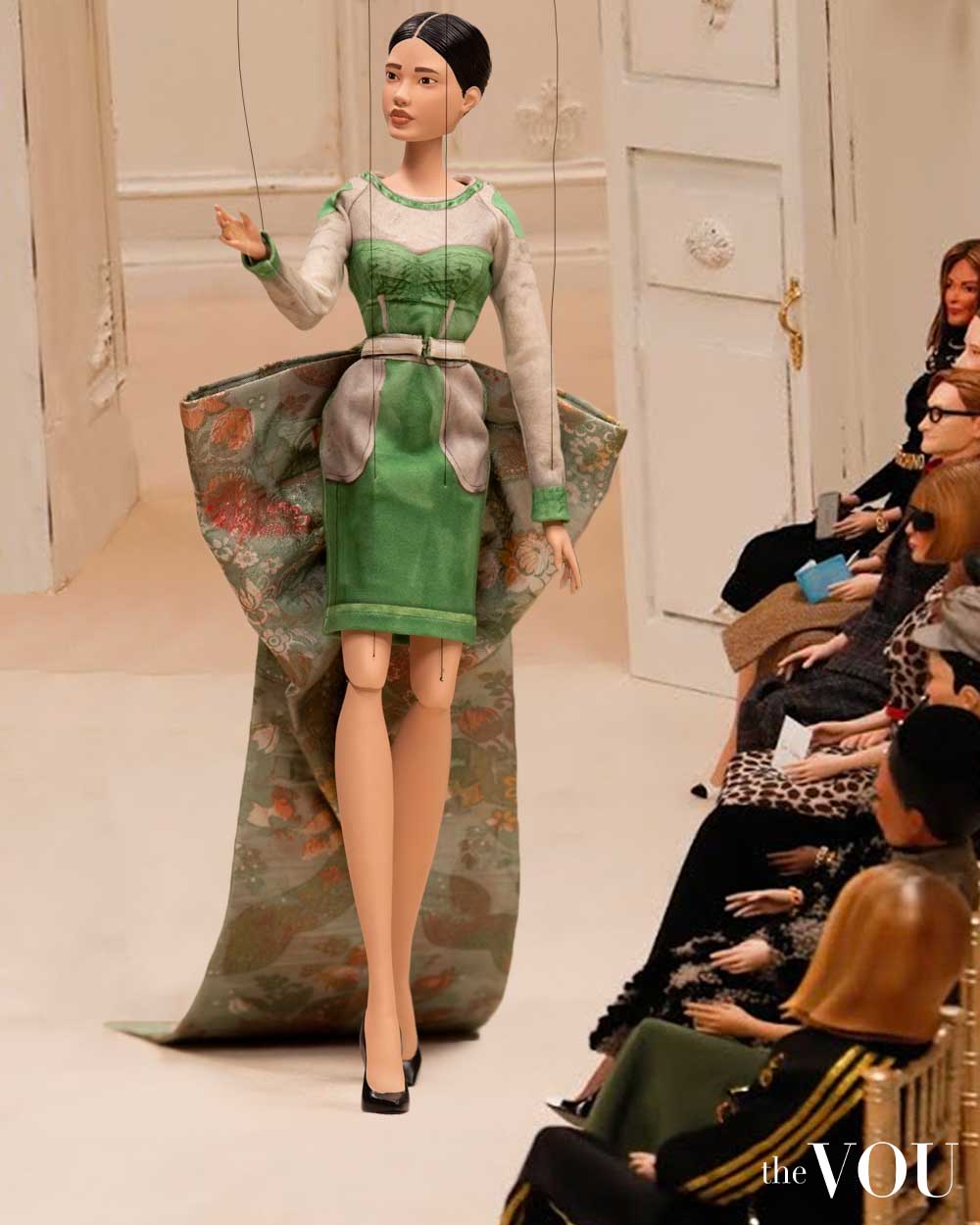 The mini models were sent down a runway lined with mini puppet replicas of some of fashion's most notorious front-row guests, including Anna Wintour and Hamish Bowles.
Surprisingly, Scott wasn't the only designer to pull inspiration from this concept.
Dior created a short film where mythical creatures were presented with miniature versions of dresses featured in their Fall 2020 Couture collection.
---
29
/30
CHANEL
Fall
2022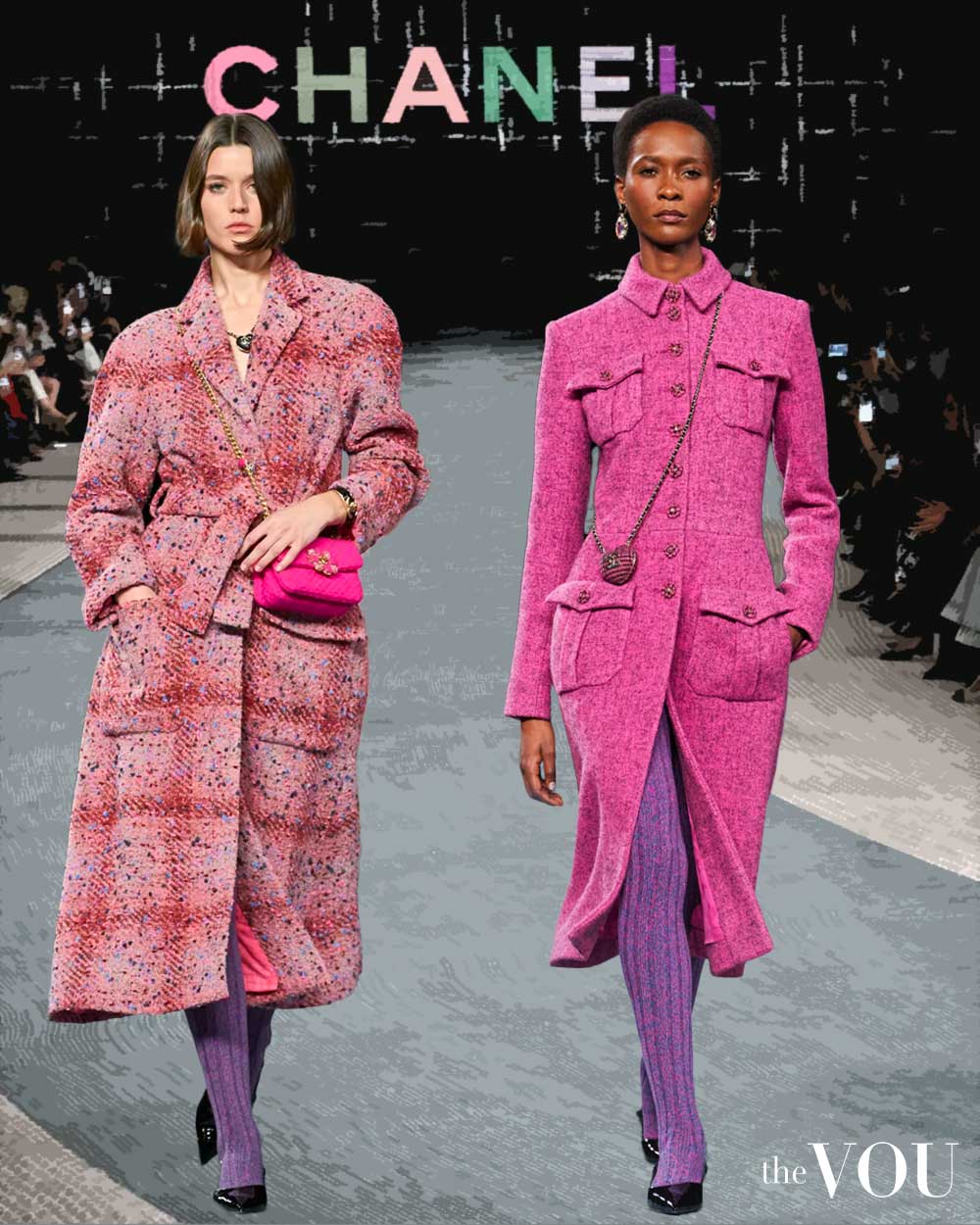 Held at the Grand Palais Éphémère – wholly done up in tweed – earthy light brown for the seats, black with shots of pop colors on the walls, and pale green for the runway – Chanel's 2022 fashion show represented Scotland's river Tweed.
The region was ground well-trod by Gabrielle Chanel; company lore has it that on her countryside walks, she gathered flowers and greenery as references for the colors she wanted from the fabric makers there.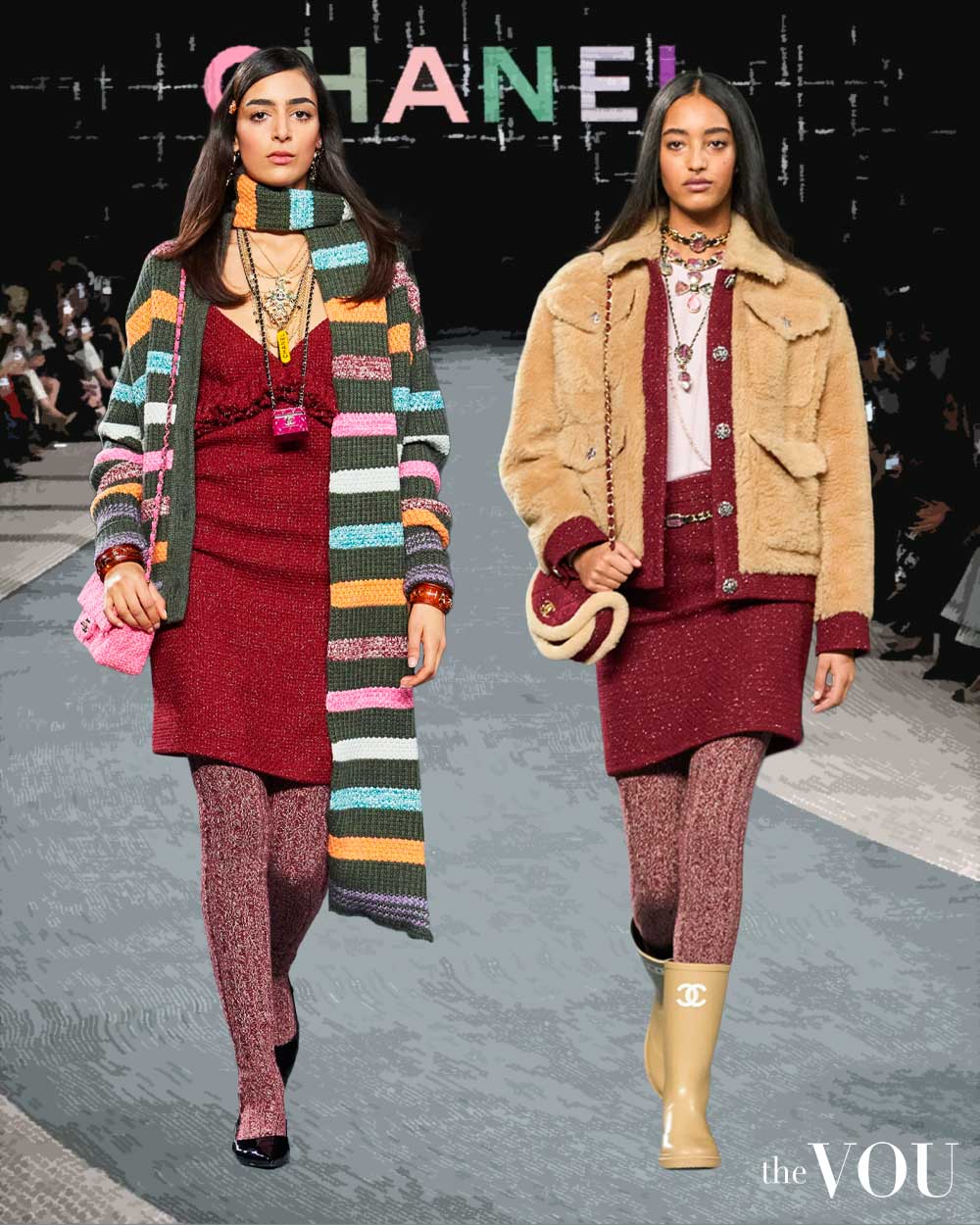 The fashion show packed unique multi-pocket hunting jackets and coats incorporating downy-looking fleece and Duke of Westminster-like jackets inspired by his lodge in Lochmore and the Eaton Hall country house terrace.
Viard completed the show with a getaway spirit of colorful thick-ribbed tights, rubber Wellies, and thigh-high waders stamped with the famous interlocking double Cs.
---
30
/30
COPERNI
Spring Summer
2023
Presented in the textile room of the Musée des Arts et Métiers in Paris at the end of September 2023, Coperni's SS collection took the world by storm.
For its Spring-Summer 2023 runway show, Coperni delivered a spectacular 15-minute-long performance with model Bella Hadid.
This season, Coperni's creations dived into the nineties with asymmetrical designs intersecting sober and elegant tailoring pieces with long slip dresses and light asymmetrical skirts.
But, the show's finale was a unique performance as Bella Hadid emerged on the catwalk wearing nothing more than a thong and covering her chest with her hand.
When she reached the middle of the catwalk, a team led by Dr. Manel Torres, the inventor of the spray-on fabric, was waiting for her.
Reminiscing Alexander McQueen's Spring-Summer 1999 show, where model Shalom Harlow was sprayed with black and yellow paint on her perfect chiffon dress, Coperni performed a poetic and innovative feat of his own.
Coperni's guests created (sprayed), in less than ten minutes, a dress right on Bella's body in front of a stunned audience by spraying her with a white liquid made of cotton fibers and synthetic materials.
The American model finally walked on the runway with this famous virginal dress that has now gone down in the history of fashion.
---
Conclusion
The combination of fashion with music and technology has led to a new breed of digital fashion shows.
Modern fashion shows broadcast in real-time to a global audience employ singers, dancers, models, and on-stage performers, music-synchronized and supported by autonomous laser-bearing drones.
Used as communication platforms by annual fashion catwalks, fashion shows have become an appealing form of entertainment.
Such shows have leveraged tribal affiliations through emotional and technological extravagance.
Also, fashion brands have benefited from recent technological developments greatly.
Nowadays, anyone with an internet connection can get a glimpse of the styles coming out next season before appearing in glossy printed magazines and experiencing the latest fashion trends from the "front-row seat."
Weekly Newsletter
Keep up with the latest in fashion, beauty and style!
Now it's your turn…
Which one of these fashion shows do you see as most iconic, and why?
Which popular fashion shows do you think we've missed and should include in our next article update?
Please leave your comments below; we always appreciate them and use them to learn, improve, and update these articles.
After years of managing hundreds of fashion brands from London's office of a global retailer, Mandy has ventured into freelancing. Connected with several fashion retailers and media platforms in the US, Australia, and the UK, Mandy uses her expertise to consult for emerging fashion brands create top-notch content as an editorial strategist for several online publications.